Are you a fitness enthusiast who is trying to decide between two popular workout platforms? If so, then you're probably trying to figure out which one of the two – Beachbody On Demand (BOD) and BODI – is the best choice for you.
Both of these fitness platforms offer various classes, programs, and personalized trainer support. Let's take a look at Beachbody On Demand Versus BODI and see which one offers the best combination of convenience, cost, and exercise options.
In this article, we'll compare the available classes and trainers for each platform as well as discuss their pros and cons. Then we will discuss the changes and how the benefit the end user.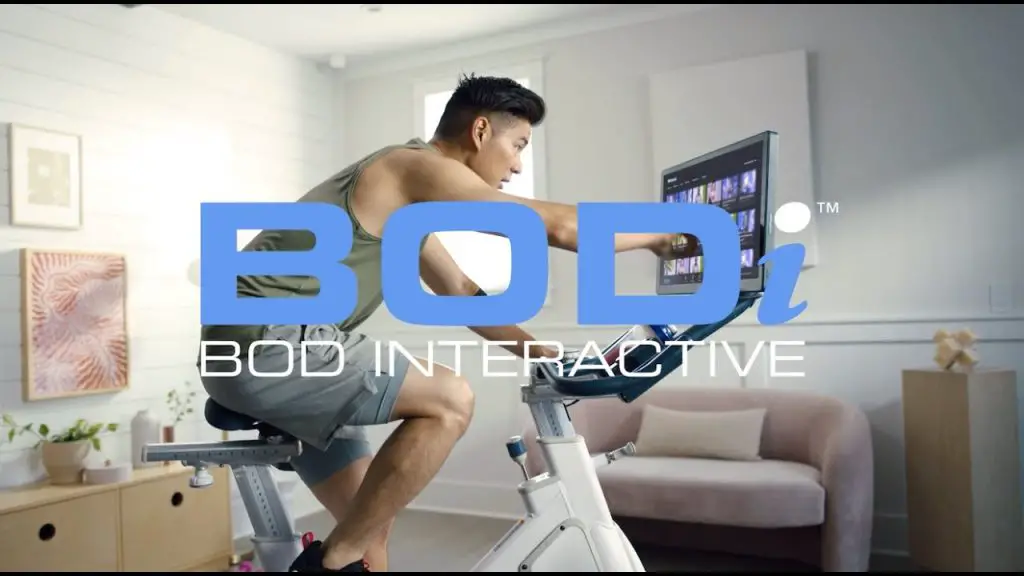 What Is Going On In The Beachbody Universe
There are major changes happening at Beachbody, formerly known as BODi. Starting in 2023, only annual and monthly memberships to BODi will be available and Beachbody on Demand (BOD) will become obsolete.
So, what should you expect from the new BODi? First of all, it will include all the full workouts from the Beachbody trainers and music in different genres that had been missing from their programs. It also offers a range of live and on-demand classes along with indoor cycling for the MYX Bike.
New classes from popular super trainers will be added to the platform each month too- including 21 Day Fix, Fire and Flow, Focus T25, LIIFT4, 80 Day Obsession, 6 Weeks of The Work and 3 Week Yoga Retreat. Members can now participate in Live Featured Workouts in addition to a new Beachbody BODi block every month.
Preview Of New Setup: Healthy Obsession with Autumn
Beachbody On Demand has a very special sneak peek for their current BODi members- Autumn Calabrese's Healthy Obsession. This feature is available exclusively to BODi members and is packed full of unique 50-60 minute workouts! The setup includes 5 days of powerful workouts, a functional recovery week and two lighter workouts for variety. In order to do the entire program, you will need resistance loops, sliders and weights.
The first day of the program focuses on Total Body Core, while the second day shifts the focus to Booty. Cardio Fusion comes into play on day three followed by AAA on the fourth day and Legs on fifth.
This is your chance to see what this preview block has in store with Autumn leading the way! Hopefully it'll convince you that unlocking the 4th BODi Block each month is well worth doing if you're looking for ultimate fitness goals in 2023.
Other BODi Programs Coming Out
Beachbody On Demand (BODi) is set to release a new selection of workout programs for 2023. This includes a variety of innovative and exciting workouts from popular Super Trainers such as Lacee Green, Autumn Calabrese, Shaun T, Jennifer Jacobs, Elise Joan, Jericho McMatthews, Megan Davies and Andrea Rogers. Each month will bring a chance to try out different workout styles designed to challenge and motivate you.
The BODi lineup also doesn't include the return of some of Beachbody's classic programs like P90X and TurboFire; but don't despair—you still have the option to access them through Beachbody On Demand!
With so many fresh possibilities on the horizon with BODi, you can be sure that your fitness goals are in good hands. For more details, stay tuned for updates from Beachbody on when these new workouts will drop!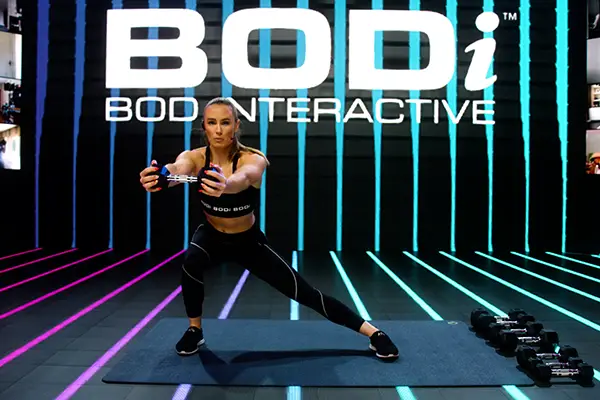 Comparing Beachbody on Demand (BOD) and Beachbody on Demand Interactive (BODi)
In 2021, Beachbody unveiled BODi (Beachbody on Demand Interactive). As stated by the Beachbody Blog,
BODi's revolutionary streaming platform lets you experience the exhilaration of studio classes when it suits you, all while having the benefit and accountability of live training in your own lounge.
What is the true meaning?
Beachbody on Demand:
Check out Beachbody on Demand Interactive (BODi)!
As of 2022, BODi classes do not come in programs with a workout calendar, but instead are independent classes. (This is set to change in 2023 when "Super Blocks" and "BODi Blocks" will be introduced.)
BODi classes are instructed by experienced trainers and other BODi teachers.
BODi workouts are initially broadcasted LIVE, just like Peloton classes. They have an exact beginning and ending point before the video is recorded and uploaded to the BODi platform so that it can be watched again later. People can do BODi workouts without being live.
The BODi workout classes have a soundtrack composed of songs picked by the trainer. For music and the trainer's voice, modulation is available to give you control regarding the volume level.
BODi classes make use of the "BOD cast", where a live group of BODi members can be seen exercising onscreen. This allows the trainer to provide real-time form corrections and coaching to people who are working out from home. BODi is the only technology that offers this capability.
Note: New members must join BODi to be able to access Portion Fix and 2B Mindset. Also, both existing and new members will gain monthly, seasonal in-depth nutrition videos, recipes, and meal plans under "Portion Fix on BODi" and "2B Mindset on BODi" (see image below for example of the extra content you'll get).
Comparing the usage of Beachbody on Demand and BODi
As a devoted Beachbody program believer, I am certain that the workout calendar is the secret ingredient behind Beachbody's success. Consistently following the workout schedule and doing the exercises in the right order significantly changed my life and body.
Despite that, I still really enjoy the music in BODi workouts. The routines feel a bit less serious and the super trainers seem to have more fun and show more of their true selves. It's effortless to look through BODi's selection and find exercises I'm keen on doing plus there's always something fresh I haven't tried yet.
As a runner, BODi is very usueful since some Beachbody programs may not be ideal for those that run 4 or more days in a week and cannot do double days. You can easily add a strength workout whenever necessary without having to miss out on anything with BODi.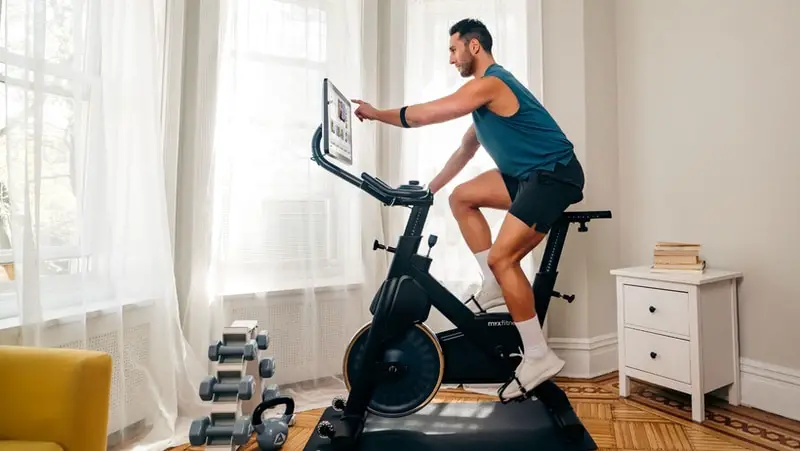 What Is Changing with BOD & BODi in 2023?
Beachbody is transforming its identity to BODi and unifying BOD and BODi into a single platform, which will be launched completely by February 2024. This will mean all content in one place and customers can decide how they want to use it. Woohoo!
Until then, both Beachbody on Demand and BODi will remain active – however, you will need to have a Beachbody on Demand account to access BODi.
Beachbody Programs Reduced, More Content Brought In: Introducing BODi Blocks Monthly
Although it is becoming easier to use, there is actually a lot more content here than before.
Every month, on the initial Monday, 4 new BODi Blocks will be published in the same style:
3 Weeks
5 workouts/week
30 minute workouts
Starts the first Monday
The fourth week involves functional recovery.
This structure is straightforward yet powerful. BODi blocks are created to help achieve the best results, as well as maintain interest!
Choose from four types of BODi Blocks every month, with brand new exercises each time!
Select the most suitable block for you:
All BODi Block
Bike Block
If you're just starting out with BOD, it's very helpful to receive live feedback when making corrections!
Super Block
Is it possible to do the BODI Block workouts whenever you would like?
The main objective of the BODi block is to finish all 5 workouts every week. They can be done in whatever order fits your lifestyle (e.g., if you are
Are BODI blocks real-time workouts? Do I have to join in at a specific time?
The BODi block workouts have been recorded beforehand.
What does a BODi Super Block do?
The Super Block, which is a monthly program that replicates some of the most popular Beachbody programs but uses the BODi block format, is something special.
As an example, Autumn Calabrese will be conducting a 21 Day Fix Super Block in April 2023 and Shaun T will be doing a T-25 Super Block in May
Autumn Calabrese's "Healthy Obsession" is the first official "Super Block" and members of BODi get free access.
Come join Autumn Calabrese in her FREE "Healthy Obsession" super which features 60-minute workouts from November 2022 onward, similar to 80 Day Obsessions. If you want to sign up and have access to a calendar that goes along with it, please fill out this form.
Is the Beachbody Program Coming to an End?
No! (yay!)
In the future, Beachbody will roll out two new solo super trainer programs yearly in December and July (e.g. Megan Davies' Sure Thing program).
What is the Price of BODi and How Do I Purchase It?
As of October 2022, a Beachbody on Demand membership and a BODi subscription ($19.99/month) are required to access the system.
Right now, Beachbody on Demand costs either $119/year or $75/quarter. The best deal is the Total Solution Pack, which includes a one year subscription to Beachbody on Demand plus Shakeology.
Beachbody has lowered the price of an annual BODi membership when paired with a BOD membership to only $179. This saves you approximately $179 from buying both items separately
Beachbody is offering an unbeatable deal of just $219 for the BOD+BODi total solution pack which includes 1 year of BOD, 1 Year of BODi + Shakeology or Energize and Recover. Reach out to me and I'll help you get setup, plus provide you with a $20 promo code!
If you want to give it a go, get a BODi Day Pass for your first day!
What is the process of upgrading my membership to BODi?
The image demonstrates how to upgrade your Beachbody on Demand membership and include a yearly BODi membership.
Frequently Asked Questions
Is Beachbody on demand the same as BODi
Beachbody on Demand (BOD) is one of the most popular and comprehensive on-demand workout services available today. With a library of thousands of workouts, BOD offers something for everyone, from beginner to advanced fitness levels. It also features some of the most popular trainers in the industry, such as Beachbody's 'supertrainers'. This makes it easy to find a workout that fits your individual needs and goals.
In addition to its impressive library of workouts, BOD also provides an excellent customer experience with regular updates and new features. The service is constantly evolving to provide customers with the best value for their money. It also offers exclusive access to special events like Beachbody Live and Beachbody Summit, which are great opportunities for users to connect with other members and learn more about fitness and nutrition. BODi is different than BOD in that it offers additional features such as personalized meal plans, nutrition tracking tools, and access to exclusive content from top trainers. These extra features make it easier for users to stay motivated and reach their health and fitness goals faster.
Are BODi Programs Based On Regular BOD Programs?
Beachbody programs are some of the most popular and effective workouts available today. They offer a variety of different styles, from Insanity Max:30 with Shaun T to Barre with Elise Joan. However, Beachbody's BODi workouts are a unique experience that differs from their traditional programs. Instead of having a team of trainers, each BODi workout only has one instructor. Additionally, the routines aren't as polished or choreographed as those found in Beachbody's other programs.
The BODi workouts provide an alternative for people who want to try something new and challenging. With just one instructor leading the way, you can be sure that you're getting an intense workout tailored specifically to your needs and goals. Plus, since the routines aren't as structured or choreographed as those found in Beachbody's other programs, you can expect to be pushed out of your comfort zone and get results faster than ever before.
Do I have to be on Camera?
I was initially worried about having to be on camera for the BODi workouts, but I was relieved to find out that it isn't a requirement. You can still join the class and work out without being part of the BODcast. If you do want to be part of the BODcast, however, you need to sign up 24 hours in advance of the class start time. There are only 75 available spots and they fill up quickly, so if you don't get one you can still join the class and work out without being on camera.
The BODcast is a great way to connect with other people who are doing the same workout as you, even if they're not in your physical location. It's also a great way to get motivated by seeing others working hard and pushing themselves during their workouts. Plus, it's just fun! So if you're looking for an extra challenge or just want to have some fun while getting fit, consider joining a BODcast session!