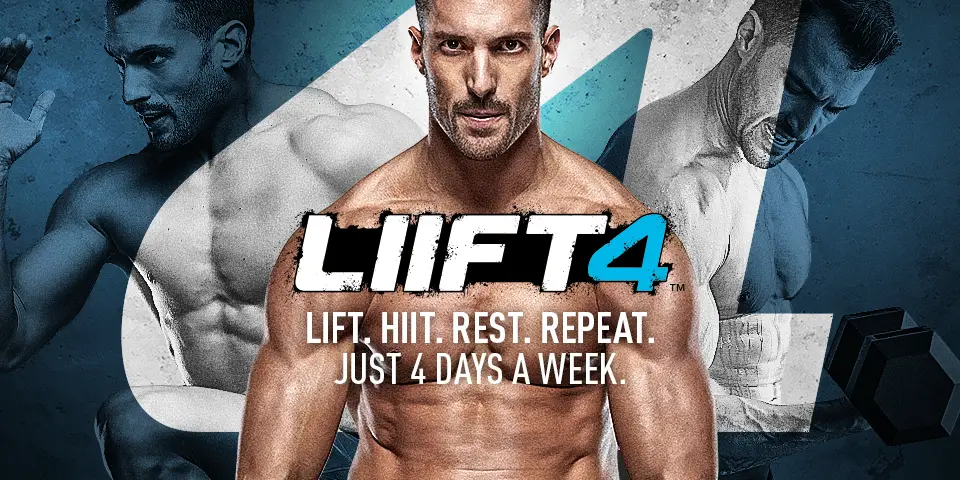 LIIFT4 is a great workout to do if you are just starting out or if you are intermediate to advanced. At just 4 days a week it is very easy to stay committed to as well.
Once you are finished you have some big decisions to make on your next move and fortunately we have all the info from other Beachbody users and ourselves to make sure you are making the right choice that will bring the results you deserve.
So what Beachbody workout program should you do after LIIFT4?
After LIIFT4 if you like Joel Freeman as your trainer you have quite a few options where you can move to his newest program called 10 Rounds that mixes 3 days of boxing with 2 days of weight workouts. Will be a nice change up to LIIFT4 or you can Core De Force that is an MMA based workout as well. 
Now if you would like to move onto another trainer or something more cardio oriented we have you covered as well. But first we will go over what other Beachbody users opinions on what to do after LIIFT 4.
Also if you would like to get your 10 Rounds Beachbody Equipment in as little as 2 DAYS CLICK HERE!
OTHER BEACHBODY EQUIPMENT ON AMAZON:

Beachbody Equipment
Best Beachbody Equipment
Check Price

Top

Top

Top

Top

Beachbody Resistance Loops for 80 Day Obsession, Beachbody Workouts
Check Price

Top

Top

Top

Top

80 Day Obsession Equipment Bundle - 21 Day Fix BPA Free Portion Control Containers Resistance Bands, Core Sliders, Guide, Planner, Recipe eBook, Tape Measure
Check Price

Top

Top

Top

Top

Beachbody Core Comfort Mat
Check Price

Top

Top

Top

Top

Beachbody Strength Slides and Booties
Check Price

Top

Top

Top

Top

Gliding Discs Core Sliders and 5 Resistance Bands
Check Price

Top

Top

Top

Top

Beachbody Adjustable Exercise Equipment Step Platform for Sports & Fitness
Check Price

Top

Top

Top

Top

Cordless Jump Rope for Fitness, Tangle-Free
Check Price

Top

Top

Top

Top

Pink 80 Day Obsession Equipment
Check Price

Top

Top

Top

Top

Two Adjustable Medium Dumbbells
Check PRice
Teclor Adjustable Weight Bench
Check Price
Iron Gym Pull Up Bar
Buy Now
Power Tower Pull Up Bar and Dip Stations
Buy Now
Done With LIIFT4 What Workout Should I Do Next?
We curated this information from Beachbody On Demand groups and forums. The only thing we changed was any spelling/grammar to make it more readable for our users. Other then that the answers remain the same.
Beachbody User Opinions: After LIIFT4
1. Joanna "80 DO" – I'm doing 80DO for the first time. I just finished liift4 as well.
2. Pam "Hybrid" – Lots of hybrids with Liift4 out there…I couldn't leave Joel right after I finished round 1.
3. Pascha "Barre Blend" – Try Barre Blend. It's a great program
4. Sarah "Hybrid" – Liift4/21 DFRT hybrid
5. Martha "Body Beast" – Body Beast! It lacks cardio but otherwise great program. And recommend recover for leg day!
6. Nikki "Body Beast" – Beast! Or hammer and chisel! Love both
7. Jessica "Body Beast" – Body beast!! Left is 6 rounds of 21 day fix. Right is one round of body beas
8. Kayla "80 DO" – I followed it with 80 Day Obsession which I'm now almost finished with and love my results!
9. Viktoria Barath "LIIFT4 Round 2" – I was the same but then I opted for another round of liift4, because I lived the results and also you can't beat 4 workouts a week when you're a mum😁 I did 80do before and also loved it but it takes too much tome which I can't afford right now.
10. Lisa "10 Rounds" – I finished LIIFT4 and went right into 10 Rounds. They are very different programs and you will feel sore in new body parts. I think they compliment each other really well back to back. I've loved both and will do each again.
11. Stephanie "10 Rounds" – I would say 10 Rounds is a great mix of LIIT4 and Core de Force.. Love it
12. Kim "10 Rounds" – Love love love 10 ROUNDS. (2 days of lifting ). I'm starting round 2 of 10 rounds tomorrow !
13. Dillon "10 Rounds" – 10 rounds is a well rounded work out. I find all the shadow boxing has actually kickstarted a slow build in my shoulders and back. The two lift days are nice but i also go back to liift 4 workouts on the days off to work on areas i feel need to be hit more. (Chest and tris). So give 10 rounds a try it might actually surprise you.
14. Leah "Hammer and Chisel" – Finished Hanmer and Chisel about a month and a half ago. It was a great program. I don't have a bench, sign-up bar so I modified with a ball and resistance bands. Great results
15. Michelle "Hammer and Chisel" – I LOVED hammer and chisel! I did it in January/ February. Give it a try!
16. Penny "Body Beast" – Body Beast is amazing.
17. Lacey "10 Rounds" – I am almost thru 10 Rounds. Great combo and I love the style of lifting in this one
18. Brian "22 Minute Hard Corps" – 22 Minute Hard Corps (only 22 minutes a day but it's killer), Body Beast (weights make you sweat, guaranteed)
19. Christy "Body Beast" – Body beast. Leg days have me looking like I just left the sauna! I've been incorporating some MM100 with BB when I want to do a little extra.
20. Jaclyn "MM 100" – 100 mm (you might want to do doubles after doing longer workouts), also love body beast!
21. Lina Suleiman "10 Rounds" – 10 rounds 💪🏼💪🏼💪🏼💪🏼 it's amazing! I'm starting week 6 next week and will definitely do it again once I'm done ✅
22. Jestina "10 Rounds" – I got 10 rounds last week and did the prep workouts thursday and Friday. Starting week 1 Monday. I loved the prep workouts so I can only imagine how much I'll love the actual program. Its a little of cardio, weights and core which is my favorite type of workout program. 😍
23.  Amber "The Work" – I Love the work but it's intense. 80dat obsession is good but a bigger time commitment. We did 10
Rounds and while it's fun and good, we didn't like it as much
24. Marni "10 Rounds" – 10 Rounds so you stay with Joel!
25. Brittaney "80 DO" – I just started 80DO for a second round. I think it is a decent balance.
Thoughts
Okay so as you can probably see 10 Rounds was the overall favorite and it was with all our research done coming in at a whopping 31% of the vote.
Body Beast came in at 21% which is nice and just behind that in 3rd place was 80 Day Obsession at 18%.
Another on that came up is if you like LIIFT4 a lot maybe do another round which is also a good idea. The other option of course is doing a Hybrid with LIIFT4. There are so many Hybrid workouts that you can do with any Beachbody workout. So if you like two or even three different programs there is probably a hybrid that includes all of them.
Results
10 Rounds – 31% Recommended 
Body Beast – 21% Recommended 
80 DO – 18% Recommended 
Another Round of LIIFT4 or Hybrid – 4% 
LIIFT4 VS 80 Day Obsession
We will go over some basics here if you want in depth reviews on both you can visit our review page.
First off either one of these programs is going to get you great results.
Schedule
Liift4: These workouts are scheduled to last for 8 weeks
80 DO: These workouts will last a bit longer at 13 weeks
Duration
LIIFT4: 30-40 minutes long for the average workout
80 DO: These last anywhere from 45 minutes to a full hour
How Many Days A Week?
LIIFT4: You will be working out only 4 days a week.
80 DO: You will be working out 6 days a week
Results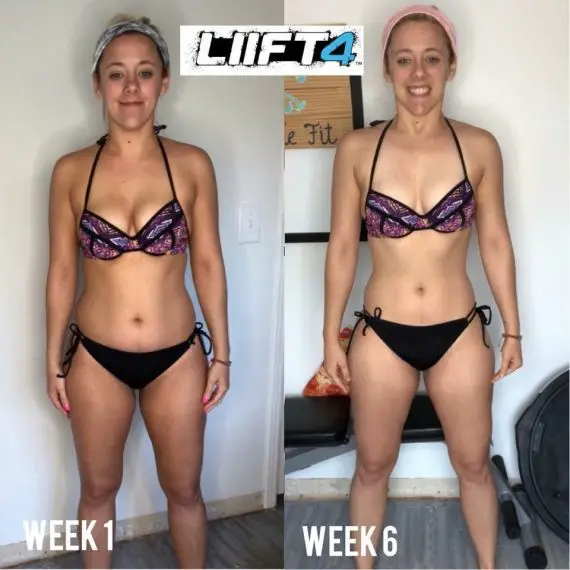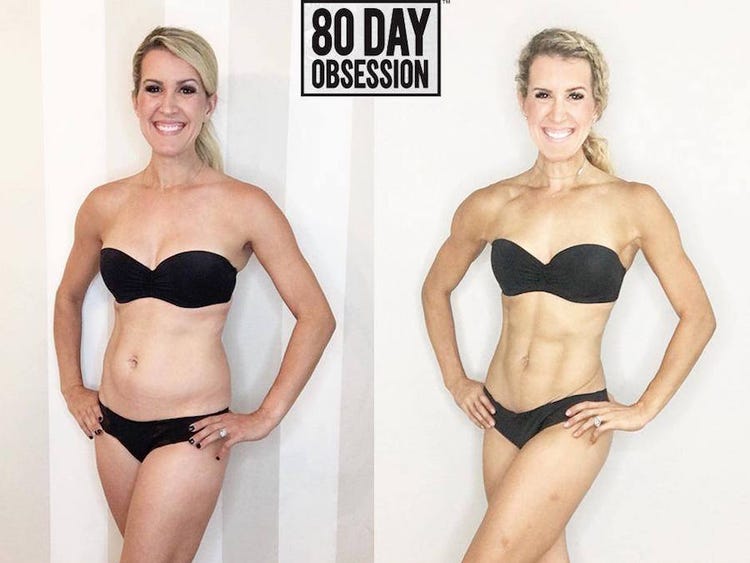 Verdict
This boils down to time more then anything if you can commit 13 straight weeks to 80 DO at 6 days a week then go for it. If you are working all the time and found it tough to get in the 4 days a week maybe do another round of LIIFT4. That way on a recovery day if you want to do something extra do another cardio workout or get out there for a run or bike ride.
LIIFT4 VS 10 Rounds
New Beachbody Program: 10 Rounds
10 Rounds is a newer program that Joel Freeman has come out with that incorporates boxing for the cardio portion and upper and lower weight workout days as well. Basically you will be boxing 3 days a week and lifting two days a week. The weight workouts are broke down into upper one day and lower body the other day. The boxing you work through a progression as increase the difficulty each day with more and more moves and combinations.
Schedule
LIIFT4: 8 Weeks
10 Rounds: 6 weeks so a little shorter then LIIFT4 for sure.
Duration
Both of these workout programs have exercises that around 30-40 minutes long.
How Many Days A Week?
LIIFT4: 4 days a week
10 Rounds: 5 days a week
Results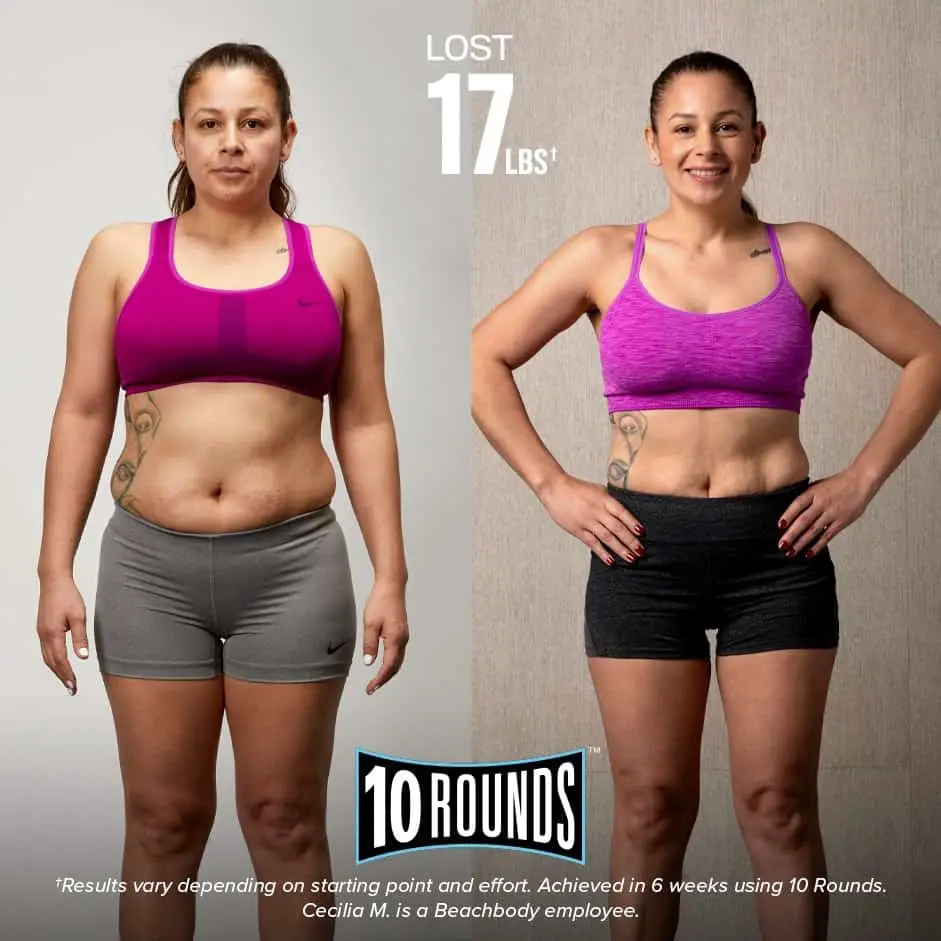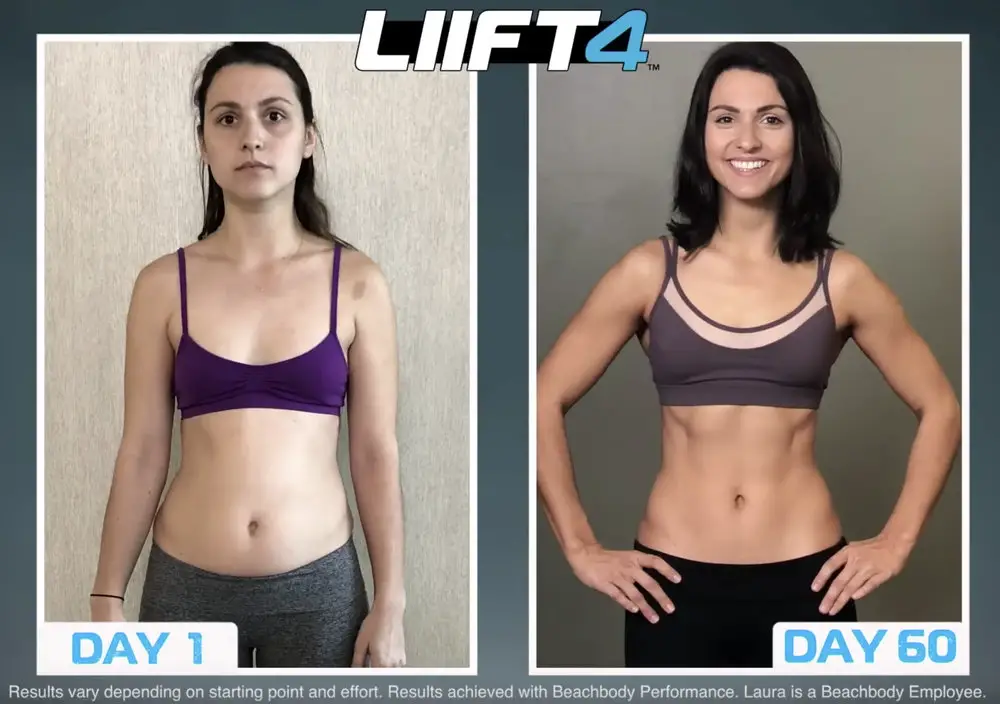 LIIFT4 VS Body Beast
LIIFT4 is a great program on its own with a great mix of cardio and weights and only 4 days a week with flexible nutrition.
However if you are looking for an added challenge and maybe dialing back on the cardio and upping the weight workouts Body Beast is definitely the best route to go.
How Many Days A Week?
LIIFT4: You are working out only 4 days a week and for a lot of people this works out best with this approach. As less is sometimes more especially when you stick to the routine and eating healthy. Working out only 4 days a week makes it easier to stick too as well.
Body Beast: You will be working out 6 days a week. Body Beast is full of weight training then a little or one workout of cardio that also includes weight training. So if doing weights 5 1/2 days a week basically excites you then you can go with Body Beast for sure.
How Long Are These Workouts?
LIIFT4: These workouts are 30-40 minutes long, but again only 4 days a week. A lot of people on their rest days for this program will add in some extra cardio or running routine.
Body Beast: These workouts start out longer in the Build phase at around 50+ minutes for most, but the cardio session is around 30 minutes. Then in the second phase it drops down to 30-40 minute workouts.
Results
You can expect about the same amount of results for both these routines as they both involve a lot of lifting weights and are somewhat similar with LIIFT4 adding more cardio being the main difference.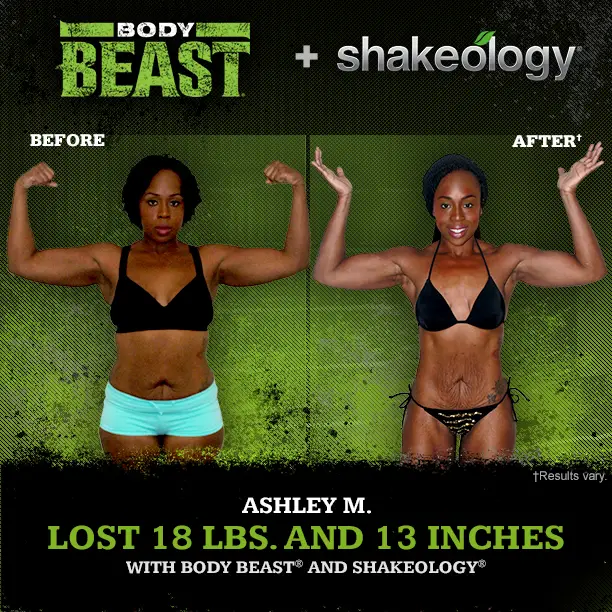 Life After LIIFT4
So you have unlimited options when it comes to your workout program after LIIFT4. You can do another round if you had great results the first time around why not keep it going with same workouts just maybe increase the weight and intensity a bit.
We have given you three main options with Body Beast, 80 DO and 1o Rounds but don't limit yourself to these 3 if you are hesitating on them. If you want to have a complete reset maybe go and do 21 Day Fix or 21 Day Fix Extreme.
Want you some Shaun T well then you have unlimited options there as well. You can go back to doing the original 60 day Insanity Routine that will get you ripped without any weights. Depending on the time you have a available, but even if you only have 30 minutes a day there are 3 different programs provided by Shaun T that fit that situation. They include Insanity Max:30, T25 and Transform 20. The only one you really need any equipment out of the 4 programs is Transform 20 with a step.
Keep the progress going a lot of times it is easier to commit to shorter programs like 10 Rounds then something like 80 DO. Just pick a program and go for it. The worst thing that will happen is that you don't like it and you have to pick another one you already have access too on Beachbody On Demand.
Related Questions
Will I Lose Weight With LIIFT4?
Yes depending on your nutrition you should lose weight and mostly fat on LIIFT4. It is a great combination of cardio and weights to get your heart up to burn fat while increasing your lean muscle mass.
Is LIIFT4 A Good Program?
LIIFT4 is a great program since it is only 4 days a week and 8 weeks long in total. This makes it easier to stick to. You do need some equipment like dumbbells or at least resistance bands to get through the workout routines.
What Do You Do On LIIFT4 Recovery Days?
What you do on LIIFT4 Recovery days is up to you. If you are a true beginner I would definitely do as it say and recover on those days. If however this isn't your first go with this type of routine you can always push it harder and maybe add in an extra cardio session or two. Or you can even do a hybrid workout that incorporates other scheduled routines into the LIIFT 4 program.
What Do I Do After My Morning Meltdown Is 100?
When you are done with Morning Meltdown workout 100 you have lots of options that include:
Another round of MM 100
Switch to another routine of Jericho McMatthews like Core De Force that includes MMA styled workouts
Choose another program that suits you. For example if you don't want to use equipment anymore maybe go with something like Insanity Max:30