Crossfit is amazing and has produced some amazing athletes as the biggest goal is to become the fittest person in the world. Beachbody is more based on getting a person into shape based on mostly their interest. So if you like to box you have 10 Rounds with Joel Freeman, lift weights Body Beast with Sag Kalev or even running you have 30 Day Break Away with Idalis Velazquez.
So you can see there are some similarities but which Beachbody Program is actually like CrossFit? 
6 Weeks Of The Work with Amoila Cesar is definitely the closest thing to actually doing CrossFit. You go through a vast amount of functional exercises that will challenge you and get you out of your comfort zone. On top of this they have a workout called the Crucible which is 45 minutes of insanity just like a CrossFit workout. 
Which one is best? That is up to you, but we will help you make that decision below with comparisons and breakdowns. We even went out and got responses from real Beachbody On Demand users on what they think the best CrossFit like programs are.
If you want to get the best Beachbody and CrossFit equipment shipped to your door in as little as 2 DAYS JUST CLICK HERE!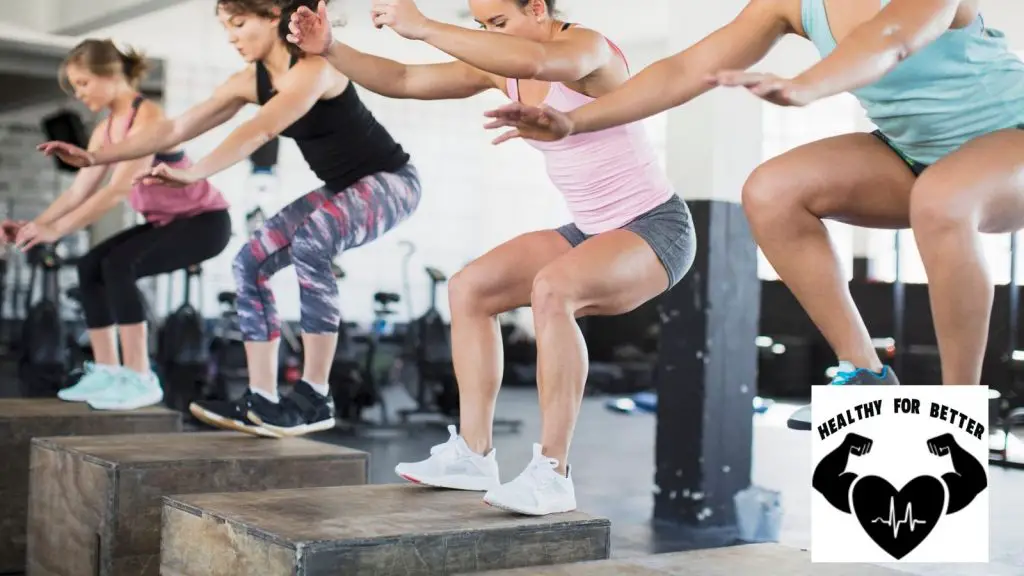 6 Weeks Of The Work Breakdown
6 Weeks of THE WORK is an extremely intense, training program created by one of the world's top professional trainers and new Beachbody Super Trainer Amoila Cesar.The program focuses on six training elements: strength, hypertrophy, endurance, power, agility, and mobility.
During the entire 6 weeks, you will experience intense workouts ranging from compound movements, mobility exercises, and other challenging tasks to build a stronger body.
The entire program consists of:
45-minute workouts
An explicit option
Six days a week
Advanced exercises all 6 days
There are going to be 36 workouts in total, where there will be no repetition when it comes to the actual workout. So the names may be the same but all of these unique workouts are for the experienced exercisers only who can tolerate not only tough exercises but also robust and explicit language.
That is why we keep on repeating that this workout is not for everyone but only for those who can withstand any physical and mental strain. However, if you want to pick the fitness program but you don't want to experience the explicit language then there is also another version of this workout in clear language where you don't have to face the off harsh language.
It is all about hypertrophy, endurance, agility, compound strength training, and mobility to transform not only your body but your entire life to an amazing new change.
6 Weeks Of The Work Sample Workout
6 Weeks of The Work fix results
Here are some results of 6 weeks of the work. It is hard work and the results show that is for sure.
How Many Calories Burned In 6 Weeks of The Work?
With this highly intense and advanced workout program, your calories are going to burn like crazy! However, you will also gain some muscle at the same time but don't worry, that's what this entire program is about!
With most all these workouts except the Range & Repair you can expect to burn around 350-500 calories depending on your current health and fitness of course. This is what I was burning using a heart rate monitor.
Where to Buy 6 Weeks of The Work?
All the workout programs by Beachbody are available on the official website of Beachbody On Demand. You can navigate to the site and choose a plan of your choice.
6 weeks of the work will be soon available on the website as well. You can buy it, pay it through your credit card an enjoy the astonishing transformation of your body and mind just within 6 weeks of intense training. If you want to know more about this fitness program, then you can also find more information about the workout on the official website of Beachbody.
What Equipment Do You Need For 6 Weeks of The Work?
You will need the following equipment for 6 weeks of the work training program. This equipment is standard, and you might already have them at home.
Light, medium and heavyweights – the weights you use will be lighter then you think. It is more like extra light, light, light-medium
Strength slides (you can get these from beachbody or amazon)
Pull up bar w/ chinup max (also get this from beachbody or amazon)
Mat (it is optional, but we highly recommend it keeping in the factor of comfort)
Beachbody VS Crossfit
We didn't want you to only take our word for it on this matter. So we went out and scoured the internet for Real peoples opinions on Beachbody like Crossfit workouts does it exist? See below and find out. This information was curated from forums and facebook so nothing has been changed except spelling or grammar where needed.
1. Vanessa "MBF/MBFA" – MBF/MBFA. But I advise them to start with something lower if she is just starting out with exercise after a long break. Because only one side is used for this program, something like 21 Day Fix would be a great one to start with.
2. Cat "The Work" – the work, mbf/mbfa, and 9wcf are the closest
3. Melanie "MBF" – Not sure if you're asking as a crossfitter or trying to do more crossfit type workouts. But as a crossfitter I would agree with most of the comments. I've done most programs and would consider MBF the closest. The Work is a little too high intensity cardio in comparison to the programming of Crossfit. The metcon programming is most similar to MBF. Haven't done 9wcf but it seems similar as well. But you have to consider the strength portion of Crossfit which is similar at times to Olympic Lifting which isn't really covered in BOD programs, possibly some of the Sagi workouts
4. Casey "Body Beast Hybrid" – A body beast hybrid with p90x
5. Holly "The Work" – Depends on what aspect of CF you are trying to replicate: MBF/A for the AMRAMP/MetCon but overall muscle fatigue and leave you on the floor in a heap – The Work. Loved the push ups and pull ups in that one. As a former CF coach, I don't think MBF would leave them with the same exhausted feeling. I'd recommend The Work. Or honestly Max: 30 may be a good fit too. The whole 'beat your time' component.
6. Angela "MBF" – I thought MBF was similar personally. Then again anything HIIT
7. Tonya "P90x or Insanity" – interesting. My friend that's a crossfit instructor recommended p90x or insanity to start with
8. Sheina "The Work" – I did Crossfit and I think The Work was most similar. Insanity is endurance building but don't incorporate weights like CrossFit.
9. Kevin "Insanity or Transform: 20" – All of the Insanity workout programs and transform:20
10. Destiny "MBF/MBFA" – MBF & MBFA. Down to the EMOMs and AMRAPs. No Oly lifting, though. My plan in the new year is to add the strength/skill portions of some of my old programming in before I start the day's MBF/A workout to get that full crossfit feel and continue to improve my lifts.
Results
So as you can see Muscle Burns Fat and Muscle Burns Fat Advances along with The Work were over 75% of the answers. That is great, but how to pick one? Either start with one and then do the other or start out with a hybrid of both The Work and Muscle Burns Fat.
You can get all the Beachbody Hybrids for free by clicking HERE!
Related Beachbody Questions
Does Beachbody Have CrossFit?
Beachbody does not have CrossFit, but does have some CrossFit like Beachbody programs that include Muscle Burns Fat and 6 Weeks Of The Work. You can get a 14 day free trial of Beachbody On Demand to Try out both of them.
Is P90X Like CrossFit?
P90x used to be the most CrossFit like Beachbody Program. However, most would agree that 6 Weeks of The Work with Amoila Cesar has taken that over. There are a couple other programs as well like 9 Week Control Freak and Muscle Burns Fat that are somewhat similar.