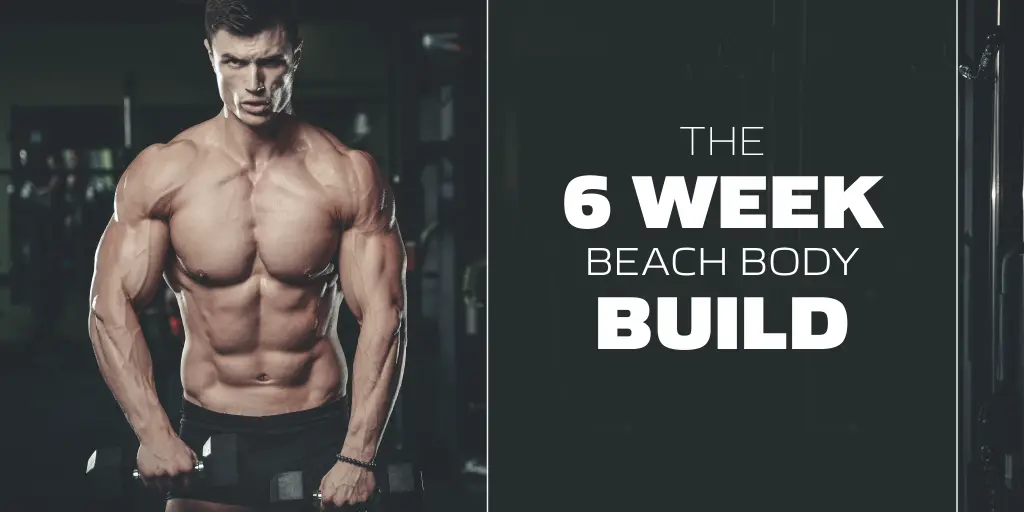 Building muscle can be key to anyones health and fitness. This only gets more important after the age of 30 when your muscles and bone density start to deteriorate (very very slowly of course).
So weight training and muscle building should be a part of your workout routine at least by the time you reach 35. If not that's okay the best thing is it is never too late to start. We know of people who never lifted any weights until they were 70 and are doing fantastic within a years time. Amazing how you can literally become your own fountain of youth with the right workout routine and nutrition. It will take some time, but well worth the effort.
So which Beachbody program is the best for building some muscle?
Although their are quite a few muscle building routines in Beachbody Body Beast with Sagi Kalev is definitely the best by far for a total body muscle building routine. But if you don't like Sagi for example below are some others:
LIIFT4
The Work
P90X3
P90X
Body Beast is definitely the go to if you want an in depth muscle building routine that is all about lifting those weights. If you don't have time to workout 6 days a week for 30-50 minutes then you may want to look to LIIFT4. Below we go into a little more depth on each program along with the results they can bring.
We also went into some Beachbody On Demand Groups to get information and thoughts from actual users on building muscle programs so be sure to check that out as well.
GET YOUR EXCLUSIVE MUSCLE BUILDING BEACHBODY WORKOUTS 100% BY JUST CLICKING HERE!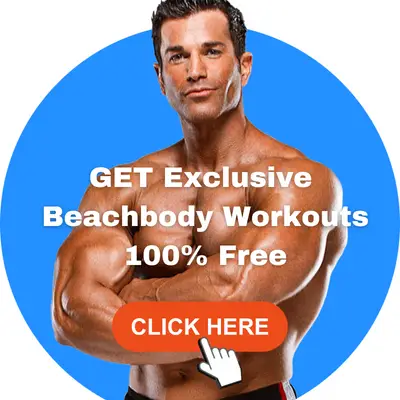 Beachbody Program Comparison Chart: Build Muscle
Body Beast
Description: "Body Beast has cracked the code for how to get the lean, chiseled physique you want. It's the pro's program to burn fat, carve lean defined muscle, and transform your body for jaw-dropping results."
The First 3 weeks are Block 1 which is called the Build phase. So you will be looking to build that foundation to take yourself to the next level.
Block 2 Bulk covers 5 weeks you will become more focused individually on body parts doing just one body part a day. So you will be doing Chest, Legs, Arms, Cardio, Back, Shoulders then a rest day.
Block 3 Beast Mode happens. It is a combination workouts to hit that beast mode body coming in at 4 weeks. By the time you are finished you will be amazed by the results after the hard work you have put in.
Schedule:
You will be working out for a total of 90 days or 3 months.
Days A Week:
6 days a week
Workout Duration:
During the first Phase workouts are around 30-50 minutes when you arrive in the second phase they drop to around 30-40 minutes.
Results: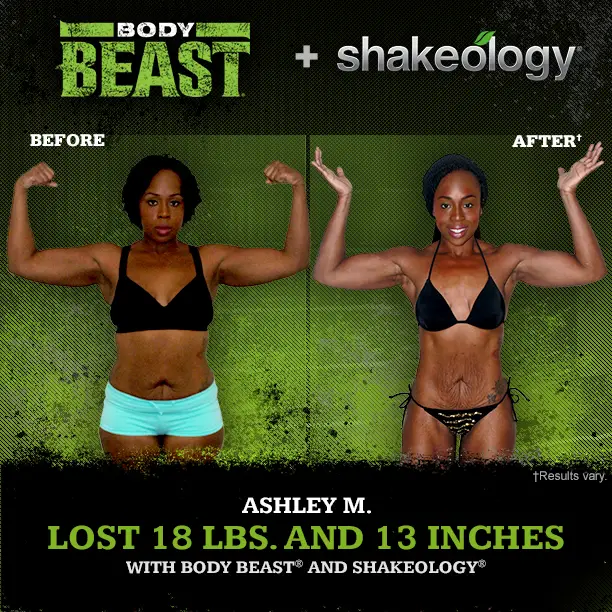 LIIFT4
Description: "LIIFT4 combines heavy lifting and intense cardio to transform your body in 4 days a week. And with 32 unique, real-time workouts, you'll never get bored, because you'll never do the same one twice."
LIIFT4 can be the program that will allows you to change and take off for good on your life journey to health and fitness. If you want to build muscle you can surely do that with this program.
At only 4 days a week your body has time to recover, repair and build its muscle. If you love this program you can honestly stick with it for the long term and maybe just add in some hybrids or off day workouts.
You start out in what is called the "Build It" Phase that lasts 6 weeks. Every week for 6 weeks you will be working out the same muscle groups on the same days however every workout is different which is nice to change things up.
So you will have Chest/Triceps on Monday that will either be a LIIFT 50/50 or Circuit styles workout.
Tuesday you will work Back/Biceps and same thing that will be either a Circuit or LIIFT 50/50 workout.
Wednesday is the first day off to recover.
Thursday is Shoulder day and is called LIIFT Intervals.
Friday is Leg Day and will be either HIIT or LIIFT 50/50.
Saturday and Sunday you have off to recover as well.
Then the final two weeks you go into the "Shred It" phase.
Monday will be Chest/Back both weeks will be circuity training.
Tuesday will be leg days with a LIFFT 50/50 split.
Wednesday still a recovery day.
Thursday will be Shoulder/Arms with a circuit style workout
Friday you will end the week with a Full Body HIIT styled workout
Saturday and Sunday off.
Just looking at that you can see why so many people love this program you can literally do whatever you want on those days off. If you want to add in some cardio or extra weight session you can do so by getting creative. This is also why you can add in some nice hybrid workouts.
Schedule: 60 day program
Days A Week: Only 4 Days a week
Workout Duration: 30-40 minutes long
Results: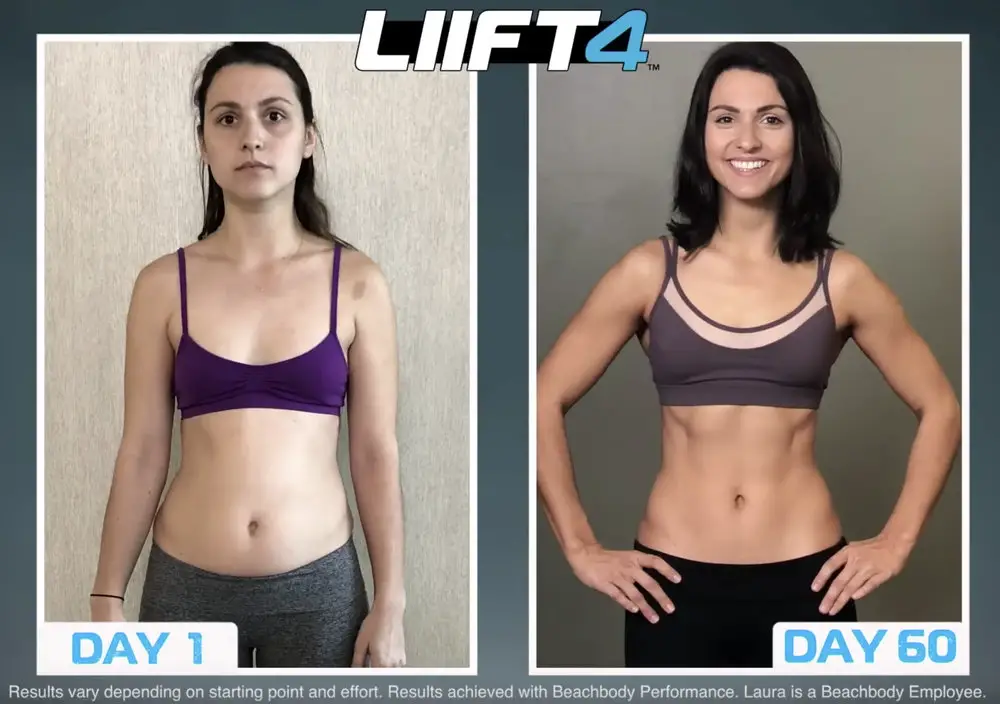 The Work
Description: "Leave your excuses at the door. For six intense weeks, you'll take on relentless functional training to help you gain muscle, drop body fat, and achieve results you've never experienced before."
The work is a different breed of workouts and most will struggle unless you have done intense functional exercises. It is basically a two week rotation for The Work. One week you will be doing a certain set of workouts and then the next week you will be doing a different set. All the workouts are different but are called the same thing. Below will hopefully help understanding this description.
The recovery workout you can treat as a rest day as it is mainly stretches and exercise to get you loosened up. So the Rest day breakdown is a little weird as you get one day off in middle of the week then another day off kind of on the weekend.
The Crucible: this is a crazy workout that you will definitely remember down the road. It will eventually be a 800 rep workout that will leave you drenched in sweat.
Each week is a progression so you will either be adding more advanced moves or adding more to the moves along with more weight.
Week 1
Day 1: Push
Day 2: Legs
Day 3: REST
Day 4: Endurance & Agility
Day 5: Pull
Day 6: Full Body Tempo
Day 7: Range & Repair
Week 2 
Day 1: Total Body Push/Pull
Day 2: Strength & Power
Day 3: REST
Day 4: Cardio & Core
Day 5: Isometrics
Day 6: THE CRUCIBLE 
Day 7: Range & Repair
Schedule: 6 week workout that will push you to the brink
Days A Week: 6 days a week, but one recovery workout day
Workout Duration: 30-45 minutes with the recover workout around 20 minutes
Results: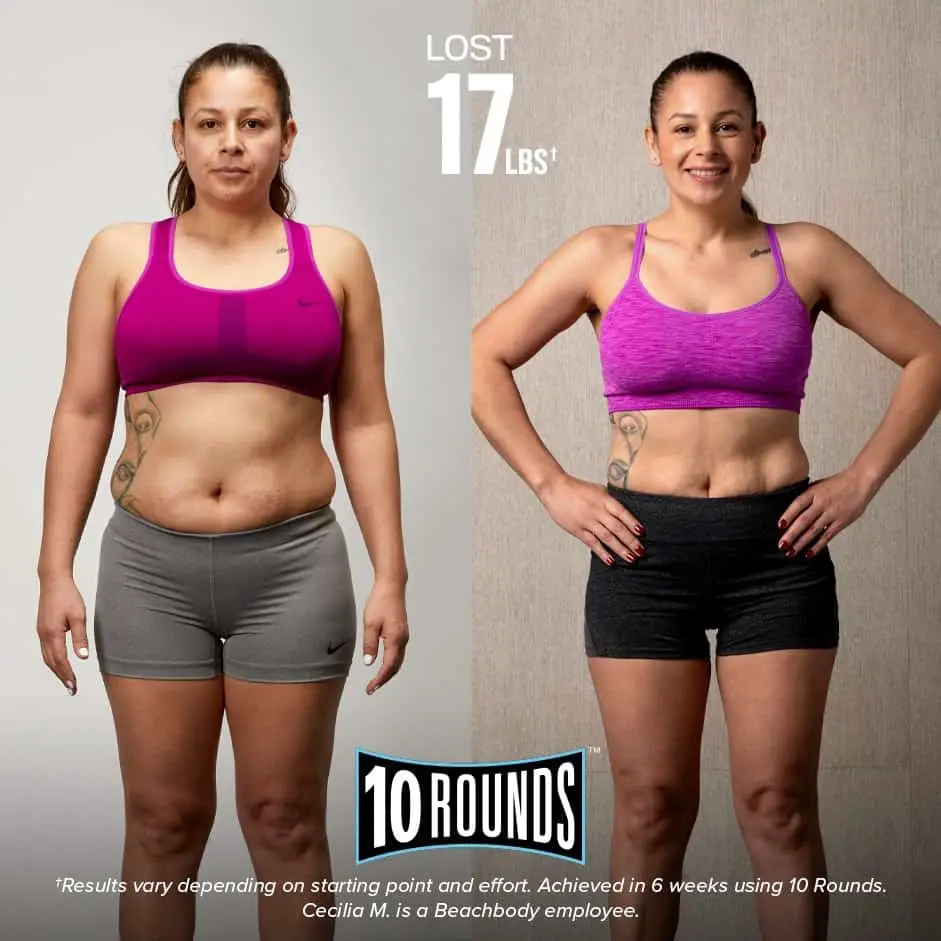 Best Beachbody Program For Building Muscle
We doing our at home workouts and have done them for a long time, but you don't to listen to just us. We went out to Beachbody On Demand groups to get their opinions on the best muscle building programs.
We curated this information and only changed spelling/grammar where needed other then that the answers all remain the same.
Beachbody User Opinions
1. Samantha "Hammer & Chisel or LIIFT4" – Hammer & chisel or liift4. they are both good in their own ways. I'd say h&c is tougher. L4 is only 4 days a week if it matters? Vs 6 for h&c.
2. Caleb "LIIFT4" – My wife and I are currently doing liift 4, love it. Have done hammer and chisel before and loved it too. If just looking to build and lift, liift 4 is my choice
3. Stephanie "LIIFT4 or The Work" – LIIFT4 and The Work
4. Rhonda "LIIFT4 or The Work" – Lift or the work
5. Jack "LIIFT4" – I have done 9 rounds of Liift4, and now doing the hybrid with Body Beast. The gains are unreal and rewarding
6. Catherine "LIIFT4" – LIIFT4 is awesome for gaining muscle! I had incredible results.
7. Rebecca "80 DO" – I gained a lot of muscle doing 80 Day Obsession
8. Emilie "80 DO" – For lower half… 80 day!! Great booty gains!!! My legs leaned out with the heavy lifts! Also, Shift Shop… Another one that leaned out my legs!!!
9. Sascha "80 DO" – I would try 80 day if you want to grow a booty .. but to lean out and shred.. I would do mm100..
Ps you look great .. don't let other bring you down!
10. Melanie "Body Beast" – Body beast for sure
11. Melissa "80 DO or LIIFT4" – 80 day obsession will give you lots of lower body work. LIIFT 4 is great too (shorter workouts and more upper body, but his leg day is a killer). Make sure you are eating enough to grow those muscles!
12. Beth "LIIFT4" – Have you tried LIIFT4?? Best programme ever, and Joel's fitness group is so supportive
13. Carrie "LIIFT4" – Lift 4 is great, maybe do the leg day of lift 4 2x a week, since you want to tone legs even more? Or do another "leg focused" workout on one of the off days (I never solely follow the routines, I always add in more cardio and more abs!!). If you do protein shakes/drinks/bars, eat or drink that right after lifting to help build the muscle (which you should probably add in if you don't).
Regardless, I can't imagine why you would ever be chastised! You look wonderful!!
14. Judi "80 DO or LIIFT4" – I'm going to sound like a broken record but, LIIFT4 and 80DO have given me the best muscle in my legs. I'd also recommend sprinkling in a program like T20 between the two or on the rest days – my calves loved T20!
15. Cort "LIIFT or The Work" – I'm going to go ahead and jump on the LIIFT4 bandwagon. Even though it does incorporate HIIT, it's main focus is lifting and building muscle. Someone else had mentioned the protein after your workout, always a good thing to do within 30minutes. I use the Recover BB offers.
I'd suggest The Work as well but I believe that is still early access. LIIFT4 is 8 wks, which should get you in the ballpark of The Works drop date to all of BOD.
16. Jennifer "80 DO" – 80 day obsession built my legs like crazy. Keep in mind though if you want to build muscle you need to eat to build muscle ✔️🌟 lots of protein and some carbs etc. Essentially eat more than usual
17. Samantha "LIIFT4" – Lift 4 and go heavy also when bulking maybe upping some protein!!!! If you'd like some more info msg me I'd love to help I used to teach boot camps they were awesome !!!!!! Best of luck
18. Jen "80 DO or LIIFT4" – 80day if you have time for longer workouts otherwise just the lift part of LIIFT4. If you are mixing things up with a Peloton use that for endurance and cardio. 2 days a week and lift 4. Just my two cents.
19. Nicole "LIIFT4" – Lifft4 is great also mm100 really reshaped and strengthened my legs like no other program i jave done so far you just have to make sure your using appropriate weights. If its easy gotta go up! I saw alot pf complaints about it being too easy but on the contrary i found as long as i made sure i was truley working and increasing my weights when things felt easy, i saw alot of success from it.
20. Sarah "LIIFT4 or The Work" – Try lift 4 or the work. I just bought a peloton too! I just finished lift4 and am now doing the strength program… I am finishing week 1 today. What's your lb name
21. Nicole "80 DO" – Definitely 80 Day obsession! Especially booty 🍑! Literally my favorite workout! I'd switch to a high protein diet.
22. Kresson "LIIFT4" – Liift4 is my fav program on BOD. You will see definition and build muscle. I'm on round 4 and it's hard for me to stick w/ any one program for long, so that should tell you something. Plus, the trainer is Joel Freeman, you might enjoy his style better than the others too.
23. Cynthia "Body Beast" – If u want to build muscle Body Beast is amazing. Also eliminate or limit low intensity cardio. If u do cardio make it high intensity interval training. Join Sagi's group for inpiration and guidance "Beast Up Legacy Family with Sagi"
24. Sydni "The Work" – 6 Weeks of The Work! I am thin as well and after that program I actually started seeing arm muscle (which is always the last to grow on me)
25. John "LIIFT4 or Body Beast" – I would say try lift4 if BB did fit. I love BB but to each their own. Weights are the way to build muscle. Also you need to eat heavy. Good luck on your journey. Keep us updated.
Final Thoughts
As you can see the overwhelming favorite from the group is LIIFT4. And honestly why not the biggest thing about any exercise or diet is the ability to stick to it until completion and then continuing it as a lifestyle.
So if simplicity is something you are looking for LIIF4 is it and you can do it for the long term very easily. Less is more a lot of the time. A lot of workout programs are going to this kind of style as bodies or more or less made in the kitchen then during exercises.
So you want to push your body as much as you can while you workout but recovery time is just as important.
Related Questions
Does P90X Build Muscle?
Yes P90X builds muscle and will get you as lean as you want. While performing P90X workouts you need to push the limit, but you also need to pay attention more so to your caloric intake. If you want to put on mass muscle you will need to increase your calories and adjust your macros a bit.