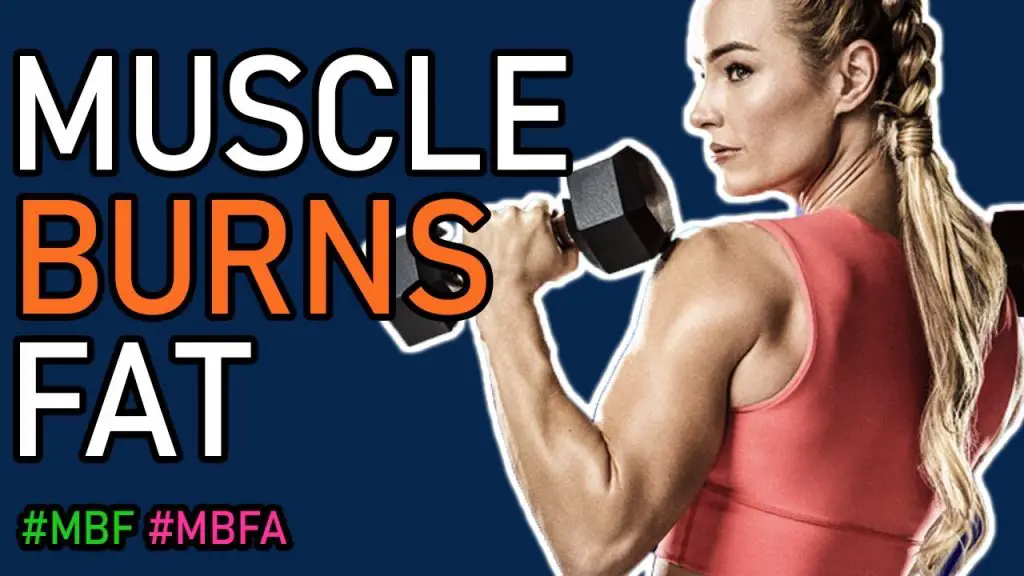 Anybody that has looked into fitness or worked out before knows muscle burns fat, so why is this news and why did Beachbody name a program after this? Well Muscle Burns Fat and Muscle Burns Fat Advanced are two 3 week programs that is designed to take your body from beginner to advanced. In doing so the goal is to turn your body into a 24/7 fat burning machine.
Super trainer Megan Davies does this by keeping all the moves very simple so you can focus on increasing your tempo, weight and overall fat burn while building that muscle. You only need some dumbbells and a BOD Rope (P.S. you can find the cordless weighted jump ropes on amazon for cheaper as well).
Looks like VIP early access will begin on July 27th. Below you will find all the details that will be updated as well gather information from leaders and other coaches of Beachbody.
Want to get your Beachbody Equipment in as little as 2 DAYS including your BOD ROPE just CLICK HERE
Beachbody Equipment
Best Beachbody Equipment
Check Price

Top

Top

Top

Top

Beachbody Resistance Loops for 80 Day Obsession, Beachbody Workouts
Check Price

Top

Top

Top

Top

80 Day Obsession Equipment Bundle - 21 Day Fix BPA Free Portion Control Containers Resistance Bands, Core Sliders, Guide, Planner, Recipe eBook, Tape Measure
Check Price

Top

Top

Top

Top

Beachbody Core Comfort Mat
Check Price

Top

Top

Top

Top

Beachbody Strength Slides and Booties
Check Price

Top

Top

Top

Top

Gliding Discs Core Sliders and 5 Resistance Bands
Check Price

Top

Top

Top

Top

Beachbody Adjustable Exercise Equipment Step Platform for Sports & Fitness
Check Price

Top

Top

Top

Top

Cordless Jump Rope for Fitness, Tangle-Free
Check Price

Top

Top

Top

Top

Pink 80 Day Obsession Equipment
Check Price

Top

Top

Top

Top

Two Adjustable Medium Dumbbells
Check PRice
Teclor Adjustable Weight Bench
Check Price
Iron Gym Pull Up Bar
Buy Now
Power Tower Pull Up Bar and Dip Stations
Buy Now
What Is Muscle Burns Fat and Muscle Burns Fat Advanced?
Muscle Burns Fat and Muscle Burns Fat Advanced are two 3 week programs that are to be performed back to back. They include both strength training and cardio which creates the perfect combination of building muscle and burning fat at the same time.
Super Trainer Megan Davies keeps you moving the entire time with her simple moves that make it so you can focus on upping the intensity.
The intensity starts at a beginner level with Muscle Burns Fat so you can transition into the more intermediate workout program Muscle Burns Fat Advanced immediately upon the completion of the first 3 weeks.
Obviously Muscle Burns Fat Advanced is going to be even more intense then the previous 3 weeks. However with your body prepped and prepared over the previous workouts you will be ready to give it your all for the insane results you will be achieving.
Who Is Muscle Burns Fat For?
Muscle Burns Fat is really for anybody of any fitness level that is looking to have a quick jumpstart to getting into shape and feeling good about yourself. You will be building lean muscle while burning fat so if you are a looking to bulk up this program is definitely not for you and you should probably look more into body beast.
If you don't like functional exercises this routine may also not be for you as you will be moving around with dumbbells and integrating the movements into cardi0.
Here is a list of who this is for and not for:
For  Building a lean muscled body
For Getting into shape quickly
For those who love functional exercises and play sports
For those looking to push the limits and getting quick results
For those that have 25-40 minutes to workout
For those who have dumbbells or looking to get dumbbells
For those that enjoy working out everyday of the week
For those that want to go from beginner to intermediate as quickly as possible
Not For those that want to bulk up
Not For those who don't like to lift weights or perform functional exercises
Not For those that want to keep their workouts under 30 minutes
Not For those that don't like to push their limits to make quick gains
This workout program is fun and very tough at the same time. So you are going to find yourself laughing while in some pain and that is a beautiful thing. Megan gives you positive encouragement throughout to get you through each finish line. All you have to do is bring your energy and she will help you with the rest.
Who Is Super Trainer Megan Davies?
Megan is an NSCA-certified personal trainer and gym owner. In 2016 she won Beachbody's fitness reality show THE 20s, becoming Beachbody's newest Super Trainer.
She is excited to launch her new program, Clean Week, to help people create healthy nutrition and fitness habits in just 7 days.
Megan Davies loves to connect with the people she is helping no matter where you are in that fitness journey. She loves creating simple workout programs with simple moves so she can focus on motivating you to increase that intensity shredding that fat and building that muscle.
From Megan: "We're going through this together. You'll push. You'll work. You'll fight. And you know what? I know you can reach your goals."
Muscle Burns Fat Meal Plan
Like most of the newer Beachbody Programs they suggest using the following nutritional guides:
2B Mindset is a positive approach to eating that lets you eat the food you love and STILL lose weight.
Ultimate Portion Fix uses color-coded portion-control containers to help you create delicious, perfectly sized meals, every time.
Now that doesn't mean you have to follow this nutritional guides. If you have something that works better like a Keto, Low Calories or Low Fat diet you can follow that is fine as well. Just make sure you are getting enough calories to get through the program as this will get pretty intense.
Muscle Burns Fat Calendar
Program length: 3 weeks
Workouts per week: 7 workouts
Workout length: 25-40 minutes
Fitness level: Intermediate
Muscle Burns Fat Schedule
Monday, Wednesday, and Friday: asymmetrical moves using one weight.
Tuesday and Thursday: Cardio workouts.
Saturday: feature EMOMs (every minute on the minute) that will push you to give everything you've got.
Sunday: recovery workouts will stretch and revitalize your muscles. You'll need and appreciate this workout!
Muscle Burns Fat Sample Workout
Here is a sample workout you can check out the official sample and free trial page HERE

Muscle Burns Fat Results
How Many Calories Burned In Muscle Burns Fat?
Depending on the workout you can expect to burn anywhere from 200-400 calories per a session. This will depend on a lot of variables including your current weight, heart rate, and overall shape you are in combined with the intensity you put into the program.
That is why we suggest you get a heart rate monitor with a strap to be accurate, but even a watch one will show you how much effort you are putting into the workouts.
Where Can I Buy Muscle Burns Fat?
You can buy Muscle Burns Fat right at beachbodyondemand.com after it is released December 2020. It will have an early release of July 27, 2020 as well that can be purchased for a discount if already a member. It is like a VIP discount.
What Equipment Do You Need For Muscle Burns Fat?
Light/Medium/Heavy dumbbells
BOD Rope
Cordless Indoor Jump Rope (can be found on Amazon as well)
Are There Modifiers For Muscle Burns Fat?
As with almost all programs that come out on Beachbody these days there are modifiers. I was surprised there were modifiers for the program The Work.
These are great to keep you moving and you can jump back and forth between the modifier and regular exercises.
Thoughts On Muscle Burns Fat and Muscle Burns Fat From Beachbody On Demand Members
Diana : good!
Jasmine : Foley😱
Sarah : Smith!
Pam : YESSSSS!!!!
Lisa : quiet excited
Sarah : Van Kirk So excited
Marisa :
Sherri : Bickley Looks good!
Kristina : amazing
Patty : weights excited!
Hilary : can't FREAKIN' wait!
Trinity : Dalin Dresser
Mwamjeni : to try it…
Teresita : good one coming up
Giselle : Saskor So excited for this!!
Amy : wait for this to come out!!! 😍
Rosa : there be a nutrition plan with this?
Laurie : sounds like my kind of workout
Khrystal : can't wait to do this program!!
Andrea : Ringuette I think I'm gonna love this one !!
Jessica : she have any other Beachbody programs?
Sedra : excited!!!!! Probably going to get it early 🤩😍
Kristin : is perfect for me! I can't wait!!!!!
Veronica : will do it! When will it come to the BOD library?
Bethany : we know how long each workout will be? It looks great!
Mwamjeni : Sélly…looks like something to try..the intensity… i like…
Christina : I was wondering when her program was going to come out!
Aidan : don't think I'll be ready for it this summer, but maybe next year!
Paula : good. I don't ever pay for early access so I'll have to wait a while.
Tristine : don't understand the early access stuff you have to pay to get it right
Aliye : only issue with this is the jump rope……I don't have room to do all that
Elizabeth : Phelps Literally can't wait for this program to be released! It looks amazing!
Rachel : me of CrossFit which I love and just can't afford a gym membership!!! So excited for this one!!
Rachel : Dixon Congratulations Megan!! I've been hoping so hard for a full program from you, and this looks amazing!!
Kate : looks so great…and I was just thinking when is she going to come out with something new? I'm excited for it!
Felecia : will be the first time in the 4-Mar years I've been doing beachbodyondemand that I'm going to pay for early access I'm so excited!!
Danelle : Clean Week, it helped me prep for other Beachbody Programs, excited for Megan's new program to come out!!! Woot woot! Beachbody Strong 💪
Sana : weights should we try to get hold of for someone who hasn't used weights for over a year? Between 2-5lbs/5-10/10-15 lbs? I would love to do this program.
Jenna : as hell! This is going to go nuts when it's released. Beachbody is doing a great job with new releases, except Barre blend didn't thrill me at all. This looks amazing.
Genevieve : am so excited for this! My boyfriend loves the way she trains too, so this is going to be so much fun for us to do together. I have ankle tendinitis so I will have to modify most of it.
Shannon : Mendoza What I'm wondering and perhaps I missed it in the promo is so we pay once for both? Or for each one?? Hoping it's like how they did The Work. Those of us that paid for The Prep for free.
Tammy : what Chalene said in 2009 when her ChaLean Extreme program came out. I still do it. Currently on my umpteenth round. It cured plantar fasciitis, tennis elbow, saved from having to have torn meniscus surgery, built strength, confidence, gave shou…See More
Kimberly : Zeh I'm not too excited… I found Barre, MM100 and the Works to be more fun and challenging. But I think 3 weeks and then another 3 weeks for advanced is a great length for new ppl.. we haven't had a shorter program since 21dayfix so this may be nice. Bbod hasn't disappointed me yet, but I will wait until it comes out for everyone though. 😬
Conclusion
So if you are ready to get yourself into shape with a couple short programs that are going to push your limits through progression you have found it.
Megan will take you to where you want to be and encourage you the entire way. Her simple move exercises make it so you can just focus on burning those calories, building muscle, and getting that intensity up there.
Muscle Burns Fat and Muscle Burns Fat Advanced isn't anything knew it is just a new take and way to connect to get you to that finish line. So all you have to do is show up and press play.
If you are already in decent shape or ready to push the limits with some functional exercises before the release of Muscle Burns Fat you can also check out our review on 6 Weeks Of The Work by super trainer Amoila Cesar.
There are over 800 workouts currently in Beachbody On Demand. Beachbody continues to evolve and cater to all the people that want to get into shape. Over the course of just 2019-2020 they have come out with a wide variety of workout programs that include 10 Rounds (Boxing/Weights), Barre Blend (Pilates/Barre), 6 Weeks Of The Work (Intense Functional Exercises), and now Muscle Burns Fat and Muscle Burns Fat Advanced.
This all comes with one subscription to Beachbody On Demand that is less then any gym membership and can be streamed anywhere even if you don't have the internet.
Complete Workout Breakdown, Calorie Burn, and Overall Experiences
As it is released we will be going through and updating this on a week to week basis of a complete breakdown including durations, calories burned, etc.