Ready to get your sweat on? Beachbody has some great new programs coming out this year that will help you reach your fitness goals. These include Job 1, Lift More, 4 Weeks For Everybody, and Fire And Flow. All of these programs are available for pre-order now!
This isn't all of course especially with BODi at the helm with live classes everyday with the MYX Beachbody Spin bike what isn't there to love.
Beachbody's new programs will debut on Beachbody on Demand in 2022, with members able to upgrade to "Early Access" for a month before joining the main library. When clients buy Early Access, Beachbody Coaches have access two weeks before everyone else!
BODi is now including with the amazing Total Solution Pack.
What Beachbody Porgrams Are Coming in 2022?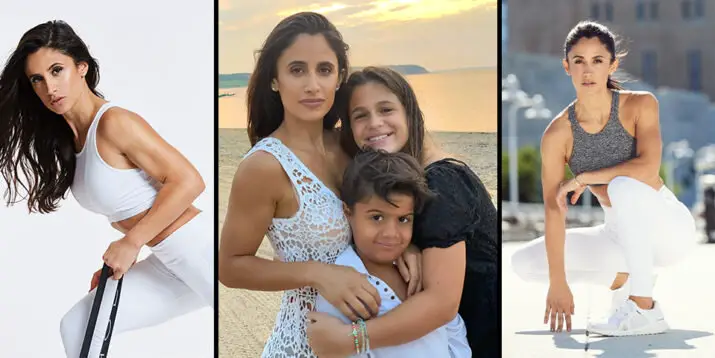 Job 1
Trainer: Jennifer Jacobs
Fitness Level: Beginner To Intermediate
Workout Length: 20 minutes a day / 5 Days A Week
Program Length:
Release: Early Access Is Live with being added to the library in May 2022
Summary:
From Beachbody:
You know what I'm talking about. The fact is that you don't get much practice with your body. Your goal is to look after the one you have. Invest 20 minutes each week into yourself for 5 days. This is your opportunity to improve your strength, focus on fat loss, and give your fitness the attention it requires.
Take a look at just how much more capable, confident, and focused you're feeling. The best part is that it's yours to do as you please! You've never felt so fit and energetic, or had less aches and pains. It's easy to lose weight in only 30 minutes per day with the right eating plan on this app.
Making your health a priority entails being wise about nutrition. Here's a simple hack for feeling fantastic: Shakeology, the delicious superfood shake that feeds your body with the nutrients it needs while also supporting good digestion and energy levels. Beachbody Performance supplements are also important. Energize helps you feel better after exercise and recover helps you recover faster from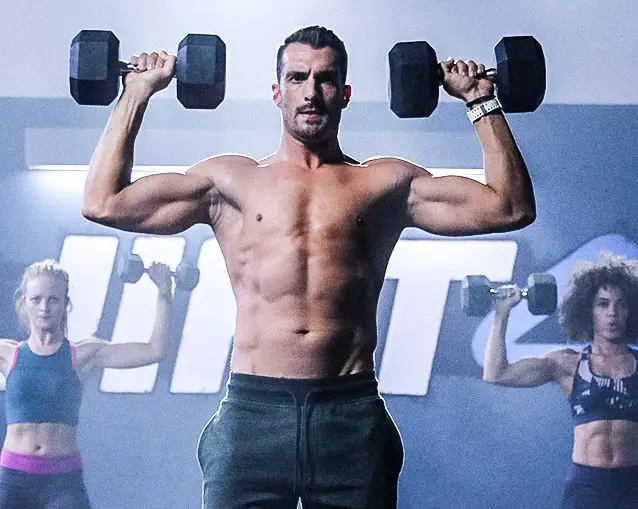 LIIFT MORE
Trainer: Joel Freeman
Fitness Level: Beginner To Advanced
Workout Length: 30 Minutes
Program Length: 4 Times a week
Release: Early Access May 2022, Added to library Fall 2022
Summary To Come: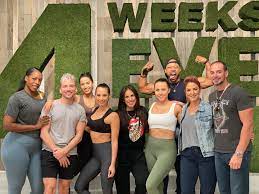 4 Weeks For Everybody
Trainer: Autumn Calabrese
Fitness Level: Anybody and Any Level
Workout Length: Less Than 30 Minutes / 4 Days A Week
Program Length: 4 Weeks
Release: VIP Early Access Available. Everyone will have access March 2022
Summary: The Autumn 4 Week Gut Protocol — a no-impact approach that makes consistency and outcomes possible for EVERY BODY
When you begin the 4 Week Gut Protocol, exercise is advised, but it should not be to intense that it impairs your body's ability to assist your gut.
Autumn has carefully designed these routines around effort, not impact, to fit your gut fix journey.
You'll complete 16 workouts in total, four of which will be done four times a week for four weeks, all totaling less than 30 minutes (including the warm-up and cool-down!).
There are also four additional indoor cycling workouts that you may add to your existing regimen.
The main emphasis is on eccentric (longer) exercise, which takes advantage of the benefits of time under tension to reach your goals.
Every minute of your day is planned and effective — and it's intended to compliment the results you may get from The 4 Week Gut Protocol.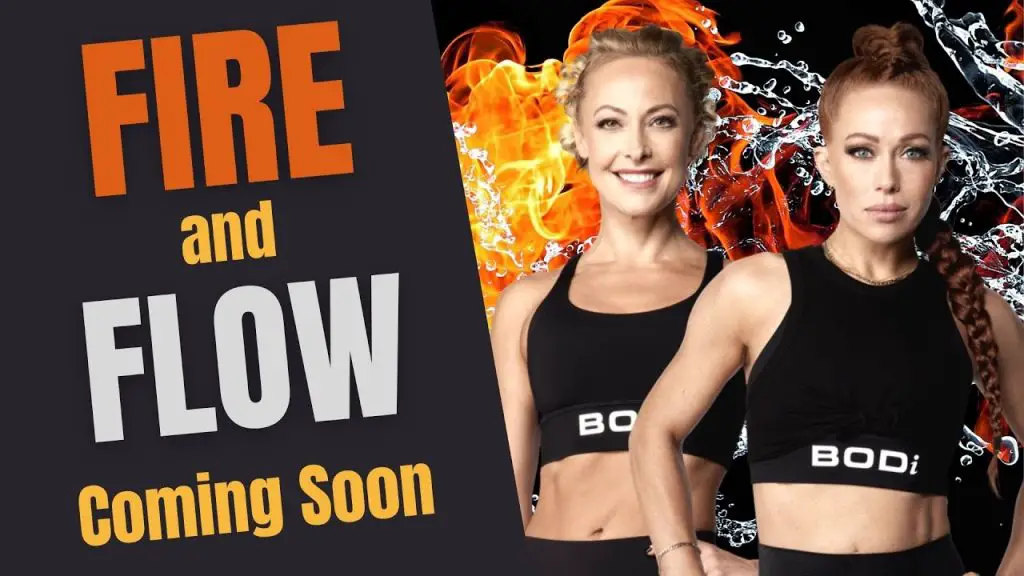 Fire & Flow
Trainer: Elis Joan & Jericho Matthews
Fitness Level: Beginner to Advanced
Workout Length: 25-30 Minutes / 6 days a week
Program Length: 4 Weeks
Release: Spring 2022
Summary: Our next class begins on June 5th and goes for 4 weeks. It is a four-week program that will help you get in excellent condition while enhancing your well-being and bringing more balance and joy into your life.
You'll alternate between Jericho's fast-paced FIR exercises and Elise's relaxing, restorative FLOW sessions for just 25–30 minutes each day, six days a week.
This gives you the ability to push yourself hard while also providing you with enough time to rest and recuperate. Jericho and Elise suggest that you work out, not burn out.
The Ultimate Beginner's Guide to Financial Independence is a practical, no-fluff manual that will teach you how to make your money work for you and not the other way around. You'll also be demonstrating major affection for yourself with the FIRE AND FLOW 4-Week Journal.
With 5-minute self-care tips and a helpful habit tracker, the diary is both an inspiration and a creator of healthy habits.
At the program's conclusion, Jericho and Elise will work with you to teach your body to be active as well as your mind to embrace new possibilities, release anxiety, and quiet the self-judgment.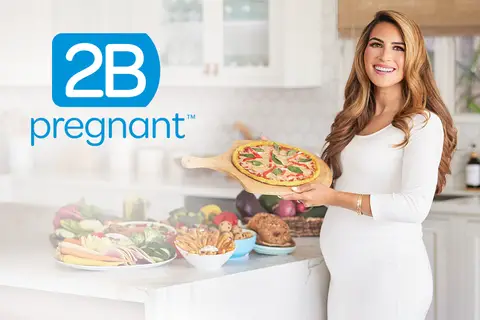 2B Pregnant
Trainer: LLana Muhlstein
Fitness Level: Prenatal
Workout Length: N/A
Program Length: 8-9 months goes through every trimester
Release: Available Now!
Summary: 2B Pregnant is a companion guide to help you navigate the difficulties of eating throughout pregnancy while establishing long-term healthy habits for yourself and your family. The book was created by Registered Dietitian Ilana Muhlstein, M.S., R.D.N.
A good pregnancy test may even persuade you to abandon your healthy diet.
After all, aren't you eating for two?
"Eating for two" does not, in fact, entitle you to indulge all of your whims or consume enormous amounts of food.
Cravings are intense and real, so you'll need strong nutrition assistance more than ever before.
I'm excited to be on board to help guide you and your family through this time. With my background as a registered dietitian, nutritionist, and eater of hard-boiled meals for decades—and the fact that I've created everything from scratch—I'm confident in my skills. Elana has been an expert mentor for me since
You'll concentrate on all the delectable meals you CAN have while also assisting with your baby's growth and development by optimizing your nutrition throughout each trimester.
Elana will discuss her most effective methods for coping with issues like addictions, emotional eating, obesity management, nausea, indigestion, constipation, and tiredness.
She'll also help you reshape your perspective so that you can remain optimistic throughout your pregnancy.
Final Thoughts
With so many new Beachbody Programs coming out in 2022, there is surely a program for everyone. Whether you are a beginner or advanced exerciser, there is a program that will fit your needs. The trainers for these programs are highly-qualified and have years of experience helping people reach their fitness goals. Not only will you be getting in great shape, but you will also be learning valuable life skills with the 2B Pregnant program. So what are you waiting for? Get started on your journey to becoming beach body ready today!
We will be updating this article as more information and hopefully more programs come out in 2022.