If you are into workout and fitness programs, then you must have heard about Beachbody. You might also be their regular customer already. Shedding weight had never been so easy before Beachbody. The best aspect about Beachbody is that they promise quick results, so it is perfect for anyone who is in a hurry to lose weight and look excellent.
This American multinational corporation launches awesome workouts each year for everyone regardless of gender. From fitness and weight loss to muscle building and home-workout stuff, Beachbody comes with an exquisite range of amazing products. The year 2019 is no different, and you are soon going to explore yet another fantastic and super-intense workout by Beachbody. When we say SUPER-INTENSE, we mean it because this workout is not at all like all other workouts by Beachbody, but it is way more than that! You will find it out yourself as go through this guide which explains everything that comes with Bodybeach new intense workout program known as "6 Weeks of the Work".
What Is 6 Weeks of The Work?
6 weeks of the work is a new fitness and workout program by Beachbody. This fitness program is extremely intense and highly effective. It is designed by one of the best trainers out there, Amoila Cesar. Beachbody keeps on surprising us with its new fitness programs every year. This year, 6 weeks of the work is here to tone you up and give you the ideal body in just 6 weeks!
If you have a faint heart, this workout is NOT for you!
6 weeks of the work is a combination of strength, power, endurance, hypertrophy, and mobility. It is a highly-advanced workout which focuses on three main elements. According to the creator of this program, the three aspects of strength, movement, and agility are the main pillars of this workout program. It will help you in gaining your muscle and dropping those extra pounds of fat at the same time.
Who Is 6 Weeks of The Work For?
This workout is a bit more intense and a bit more challenging than all other Beachbody workouts. Beachbody is going to test you with this one. It is a highly advanced workout which requires lots of motivation, lots of energy and lots of will power. That is why it is not for EVERYONE! If you think you are perfect for this training program, then hold on, and the test it out first before moving on. However, if you feel you are not ideal for it and you can not tolerate this much strain on your body, then it's ok! You can try out many other workout programs by Beachbody as well! 6 weeks of the work is for the firm and sturdy people out there!
In 6 weeks of work, your primary focus will be to train your body on compound lifts, functional fitness, mobility exercises, and agility moves. The workout consists of some unique training methods which will help you in strengthening your body and prepare it for the toughest challenges. 6 weeks of the work is for all those who don't only want physical fitness but also mental toughness!
According to the trainer and creator: "By the end of 6 weeks of the work, you will become the best version of yourself." Thus, this fitness program is for all those who want to get their desired body just in a few weeks and are ready to take up any challenges that come in the way. It is for all those men and women who have a high fitness level. That is why an initial fit test is recommended before you begin this program.
In straight words, this workout is for:
Experienced and hardcore exercisers who don't want to stop and increase their vigor and strength
Those who are ready to face explicit language because they want the body of their choice
Those who are already indulged in some workout training as the program is not for complete beginners
The ones who don't only owe a healthy body but also an active mind
Do you think you belong to any of the above categories? If yes, then let's wait for this fantastic fitness program to come out very soon!
Who is Amoila Cesar?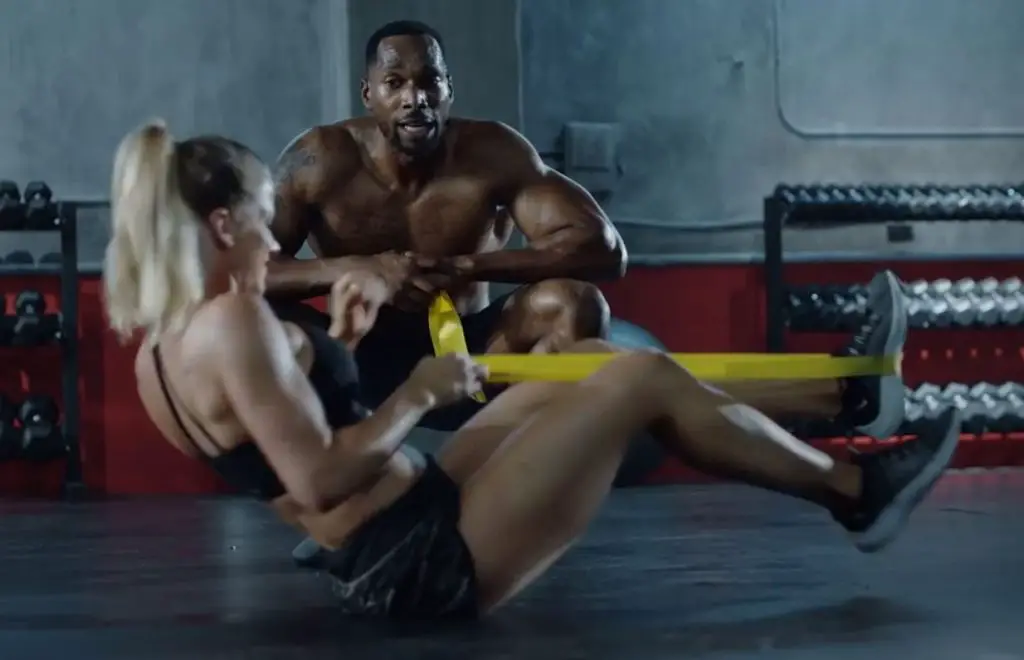 Amoila Cesar is one of the top fitness expert and professional trainer who received his Bachelor's degree in exercise science. Amoila studies from the University of Central Florida. Other than a fitness expert, he is also a member of the America Council on Exercise and National Academy of Sports Medicine. Moreover, he also has certifications in strength, TRX, performance training, conditioning, and precision nutrition.
Amoila Cesar is also a sports performance specialist as well as a fitness nutrition specialist. The list doesn't stop here, and you will be amazed to know that he is also a weight-management specialist.
Being a great motivator, Amoila always lets his clients achieve their desired results. 6 weeks of the work is also a combination of the same motivation and energy which we see in Amoila's other training programs.
6 Weeks of The Work Mean Plan
There are many options which you will get when it comes to 6 weeks of the work meal plan. There are two nutrition programs you can choose from. The first program is known as Ultimate Portion Fix, and the second one is 2B Mindset. Moreover, you also get the option of selecting the Beachbody nutrition guide. All of these materials will be available to you with the 6 weeks of the work package.
So, you can choose the workout according to your choice, taste, and priorities.
6 Weeks of The Work Calendar
As the name suggests, 6 weeks of the work comes with the following schedule:
There are 36 distinct and unique workouts in this program, and each is of 45 minutes.
There will be 6 days of workout in one week, and you will get one day for rest.
The fitness level of the program is extra advanced, so it is not for everyone. It is recommended to take a Fit Test before starting the program.
6 Weeks of The Work Schedule
During the entire 6 weeks, you will experience intense workouts ranging from compound movements, mobility exercises, and other challenging tasks to build a stronger body.
The entire program consists of:
45-minute workouts
An explicit option
Six days a week
Advanced exercises all 6 days
There are going to be 36 workouts in total, where there will be no repetition. All of these unique workouts are for the experienced exercisers only who can tolerate not only tough exercises but also robust and explicit language. That is why we keep on repeating that this workout is not for everyone but only for those who can withstand any physical and mental strain. However, if you want to pick the fitness program but you don't want to experience the explicit language then there is also another version of this workout in clear language where you don't have to face the off harsh language.
It is all about hypertrophy, endurance, agility, compound strength training, and mobility to transform not only your body but your entire life to an amazing new change.
6 Weeks of The Work fix results
We will share the fantastic transformation results as soon as the program is launched. If you are planning to join the program, then don't forget to share your results.
How Many Calories Burned In 6 Weeks of The Work?
With this highly intense and advanced workout program, your calories are going to burn like crazy! However, you will also gain some muscle at the same time but don't worry, that's what this entire program is about!
Where to Buy 6 Weeks of The Work?
All the workout programs by Beachbody are available on the official website of Beachbody On Demand. You can navigate to the site and choose a plan of your choice.
6 weeks of the work will be soon available on the website as well. You can buy it, pay it through your credit card an enjoy the astonishing transformation of your body and mind just within 6 weeks of intense training. If you want to know more about this fitness program, then you can also find more information about the workout on the official website of Beachbody.
What Equipment Do You Need For 6 Weeks of The Work?
You will need the following equipment for 6 weeks of the work training program. This equipment is standard, and you might already have them at home.
Light, medium and heavyweights
Resistance bands
Strength slides
Pull up bar
Mat (it is optional, but we highly recommend it keeping in the factor of comfort)
Is There A Modifier for The Work?
No, there is no modifier for 6 weeks of the work fitness program. This workout plan is ONLY intended for the extra-advanced exercisers who have already got strength and vigor to take up the difficult challenges. If you are not ready to take up the challenges of the 6 weeks of the work program, then you may try some other programs first before to build stamina.
Conclusion
So if you are looking to push yourself beyond the limits sign up for a FREE TWO WEEK TRIAL to figure out if you like this program.