Looking for a way to get your Beachbody workouts for free? You're in luck! There is a 14-day free trial available for all Beachbody On Demand members. That means you can try out all of the programs and see which ones are right for you before you buy. Whether you're just starting your fitness journey or you're looking for new challenges, Beachbody has something for everyone. So what are you waiting for? Sign up today and start getting fit!
Can You Get Beachbody For Free?
Beachbody On Demand access can be your Free For 14 Days. Yes you can try Beachbody On Demand with the 1,000's of workouts 100% free for two weeks. The trick is to try it out when you can be able to use it the most for those two weeks to see if you like it enough to pay.
At only $99 a year it is a great price. Now they have BODi (Beachbody On Demand Interactive) that has live classes for Cardio, Weight Training, Spin Bike, Etc. This is for another $20 or less a month of course, but it is an amazing option to have at your fingertips.
Below we go into details step by step on getting your Beachbody On Demand Free Access along with making sure you don't get charged unless you want to. The one step process to canceling in time so this does not happen. Along with all the pros and cons of Beachbody On Demand and BODi.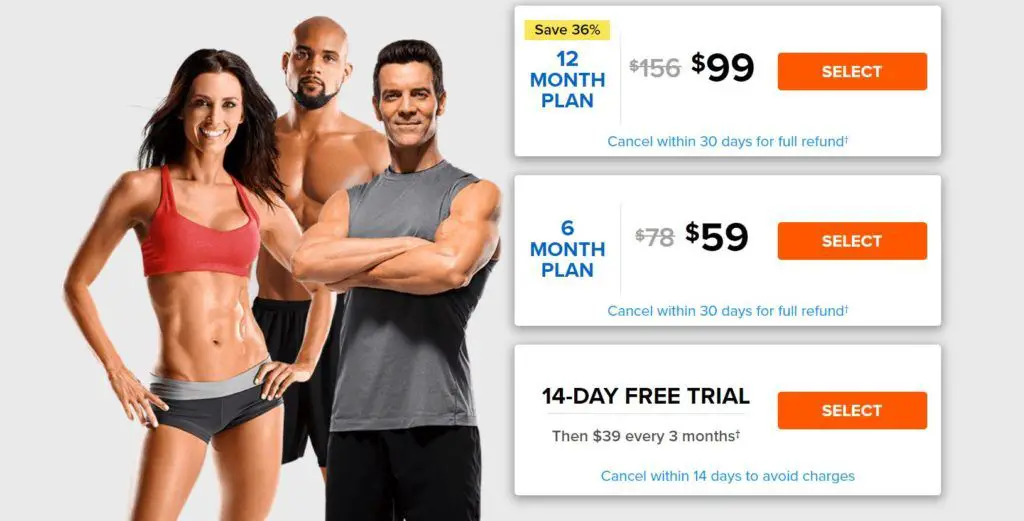 Beachbody Free Membership
Customers who sign up for a Team Beachbody free membership may receive assistance from a personal Coach, who can assist them in reaching their fitness and nutrition objectives.
BOD members benefit from a variety of tools, including a blog and community, to share their experiences with others. Customers may also join the BOD Community, which is part of Team Beachbody's fitness-and-nutrition-oriented social network, to connect with other people who share their interests in fitness and nutrition. To sign up, no payment.
That's right NO PAYMENT INFORMATION IS REQUIRED TO SIGN UP! JUST CLICK HERE FOR THE PROMOTION TO JUMP ON BEFORE IT CHANGES!
Now To Clear any confusion up you get Beachbody Access 100% free with no credit to only access 24 FREE Beachbody Workout Videos along with 14 kids workouts and even a guided meditation.
If you simply want to checkout some Free Beachbody Workouts On Youtube check out this exclusive link they gave when Beachbody On Demand was down one time: https://www.youtube.com/playlist?list=PLMX5OIfPNFozcdvIZ3T8RLF4s819vKtZ-
In order to get full access for 14 days you will need to input your credit card info. I know what you are thinking here we go again now I will get charged no matter what. Not so I would say within a week you will know whether you want to be a Beachbody On Demand Member or not. So cancel after that first week simply login to your account. Go to the support and live chat get them on there (usually very quick) cancel. That's it save the chat script if you would like to have as backup (I always do).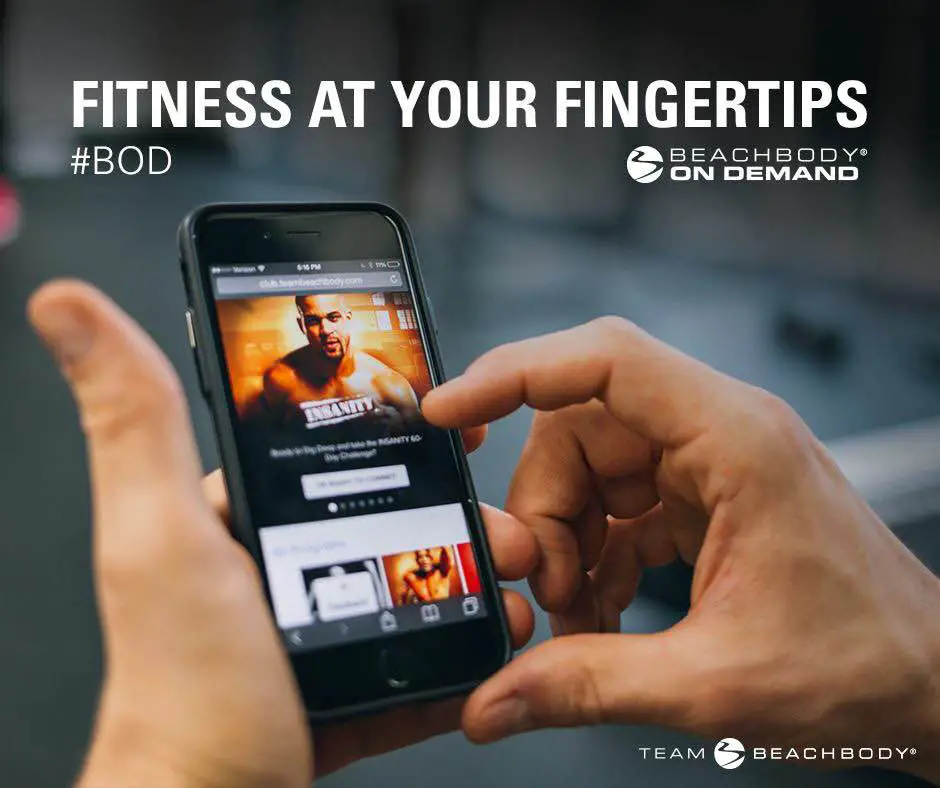 Are The Free Workouts Any Good?
Yes they actually are very good workouts most all of them depending on what you like. You can definitely get by with only these workouts without getting access to all. I have actually created workout programs just based on what you can find with the Beachbody Samples & Workouts on YouTube.
Beachbody Workouts will always be better than your typical Treadmill, Elliptical or Bike workout. This is because you are using your bodyweight and gravity which is resistance. This equals better results over time.
Bodyweight plus high intensity interval training makes for a great results. In most all studies High Intensity Interval Training will outperform standard Treadmill workout up to 10 times better. You will also save time even a 20 minute Interval Training workout will burn more calories than running on the treadmill for 30 minutes.
How? That is because when you do high intensity interval training you burn calories all day, just like with circuitry training and weight training. If you simply jog for 30 minutes you will burn some great calories, but once you stop and that heart rate comes down that is it.
How Do I Get FREE Beachbody Workouts Online?
Basically you have 3 options to take a look at Beachbody 100% free. You can look at the Youtube Channel, Sign Up For Beachbody Free For Limited Access, Or Sign Up With Credit Card (No cost) For Full Access 14 Day FREE TRIAL!.
Option 1: Stream The Beachbody Workouts Through Their Private Youtube Channel.
This is a very basic choice that connects you to free Beachbody On Demand workouts on YouTube.
The main disadvantage is that there are fewer free workouts on YouTube than the next alternatives.
Option 2: Create Your Free Account On Beachbody On Demand Directly
Is there a way to acquire Beachbody for free? No, you cannot. You will, however, be able to use all of the Beachbody sample routines with this plan that include some of the best and most tested.
Is it really possible to have a free account? Yes, it is. You don't even need to supply your credit card information.
Creating a free account for Beachbody On Demand is the best option because you get to do more free workouts. It's also beneficial to try out the Beachbody On Demand app and platform if you're considering purchasing a membership down the road.
Option 3: Full Access To Beachbody For 14 Days
If you want to accomplish everything from Beachbody workouts, this is the best choice. However, because you must supply credit card information, it is ranked last.
You must pay a one-time charge of $59.85 for a quarterly membership after your free trial is over. There is also the one time all solution package and the yearly which you can always upgrade to at no additional cost on top of the regular payment.
This option comes with all access so I would try to time it out right when a new training program has released if you can. But it is within a few months they will usually give you access to it if you just ask.
Our suggest would be to sign up and try for 10 days if you like upgrade to the $99 annual plan to save money.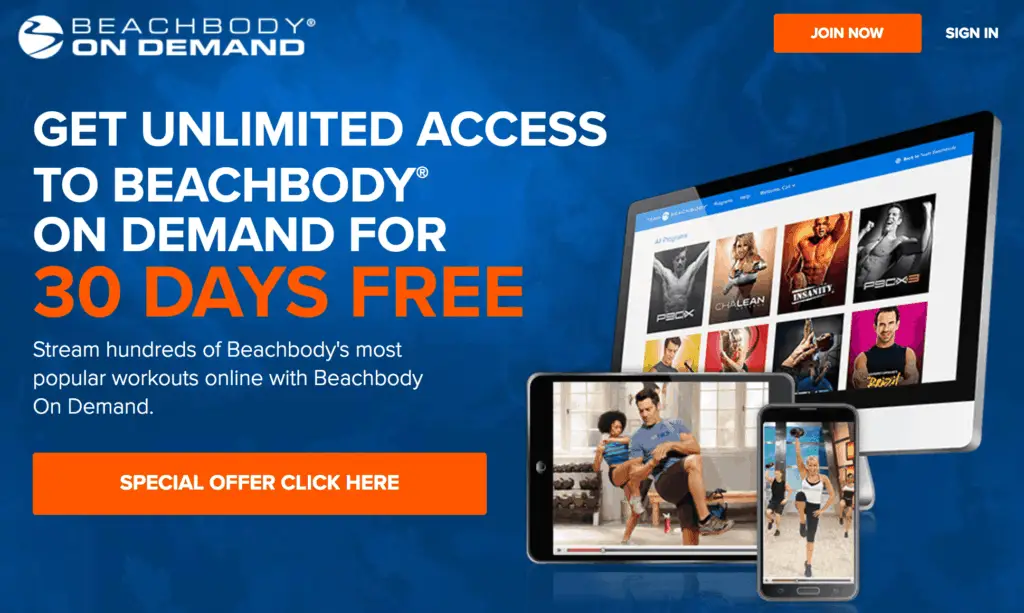 Beachbody Free Workouts Upon Access
Shaun T has released two new, 25-minute workouts that include a selection of movements from all of his previous workout programs, including Focus T25, Insanity, Shaun Week, and more.
Joel Freeman's shadow boxing regimen lasts three days and includes two days of strength-building exercises.
Elise Joan's workout is a low-impact, whole-body workout that mixes ballet barre, Pilates, and cardio interval training.
Amoila Cesar's program is designed to help you get ready for 6 Weeks of THE WORK or any other advanced Beachbody program.
Learn more about 4 Weeks of THE PREP and try the free sample workout.
The six main training components of Amoila Cesar's plan are strength, hypertrophy, endurance, power, agility, and mobility.
Learn more about 6 Weeks of THE WORK and try the free sample workout.
This program from Jericho McMatthews incorporates a number of training modalities, including HIIT, resistance, active recovery, mobility, and more.
Learn more about Morning Meltdown 100 and try the free sample workout.
This version of 21 Day Fix with Autumn Calabrese, which is a new take on the original workouts, contains some new exercises as well.
Learn more about 21 Day Fix Real-Time and try the free sample workout.
Autumn re-shot 21 Day Fix EXTREME, which now offers original and real-time EXTREME workouts.
Learn more about 21 Day Fix EXTREME and try the free sample workout.
With this 20-minute step routine from Shaun T, you may get a comprehensive body workout in less than an hour.
Learn more about Transform :20 and try the free sample workout.
In 32 distinct, real-time exercises, Joel Freeman combines heavy lifting and intense cardio.
Learn more about LIIFT4 and try the free sample workout.
Megan Davies's Whole30 Reset is a seven-day fitness and nutrition program intended to get you started on the right foot.
Learn more about Clean Week and try the free workouts.
This program from Idalis Velazquez is jam-packed with fast, efficient workouts, simple food plans, and nutritious dishes that even beginners can accomplish.
Learn more about Mes de Mas and try the free sample workout.
During this extraordinary period, we'd want to keep assisting families in remaining healthy and sane by providing them with some entertaining activities to do together.
Beachbody Kids Workouts is now available to all for free, with no need for a Beachbody On Demand account. We hope you'll enjoy these routines with your family!
The Kids Workouts! These can be found on Vimeo at this link: https://vimeo.com/showcase/6880106
Final Thoughts
If you're looking to get into Beachbody workouts, sign up for the 14-day trial and try it out. If you like what you see, upgrade to the $99 annual plan so that when your trial is over, there'll be no surprises on your credit card statement. You can also learn more about how to use these neuroscience principles in order to sell your products or services by contacting our team of expert marketers today! Let us know which piece of advice from this article has been most applicable to increasing sales online – we're always happy to hear feedback.