Beachbody On Demand Interactive, or BODi for short, is the ultimate virtual gym with hundreds of live and on-demand classes from Beachbody's super trainers! Whether you want to use a treadmill in your own living room or have Shaun T coach you through an entire workout session, BODi has got you covered. It doesn't matter what type of fitness goal you have either – there are workouts for everyone!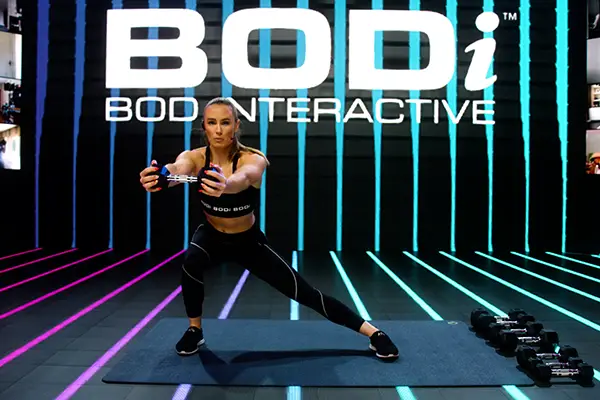 What Is Beachbody On Demand Interactive?
Beachbody On Demand Interactive or BODI for short is basically an add-on to the Beachbody On Demand program which is already a fantastic virtual gym that you can use right from the comfort of your own home. It allows you to take live and on-demand Beachbody workout classes with some of their best trainers including Shaun T, Autumn Calabrese, Chalene Johnson, Tony Horton (of P90X), and many more!
FREE BODi 30 DAY TRIAL MAKE SURE YOU GET IT WHILE IT LAST BY CLICKING HERE!
The workouts are broken up into three categories:
Live Classes – These are live classes that you can attend whenever they're taking place. Whether it be from the convenience of your home or even when traveling for work or pleasure, all you need is a web browser and an internet connection and voila! You have beachbody workouts right at your fingertips. On-Demand Classes – These are prerecorded classes that you can watch whenever and as many times as you'd like. You don't need to worry about trying to find a live coach or class – just log in, click play and go! Beachbody On Demand Interactive Exclusive Classes – This section contains exclusive workouts hosted by some of Beachbody's best trainers including Autumn Calabrese and Shaun T. These are classes that you can ONLY take through BODi!
The platform offers a huge selection of programs, workouts, programs AND equipment from the entire Beachbody On Demand library which includes:
6 LIVE DAILY CLASSSES, Monday-Friday
ON DEMAND Classes!
MUSIC! Each class is curated to hit music from popular artists
BODcast: Be one of the first 100 to share your video to be featured on-screen behind the trainer and get a possible shout-out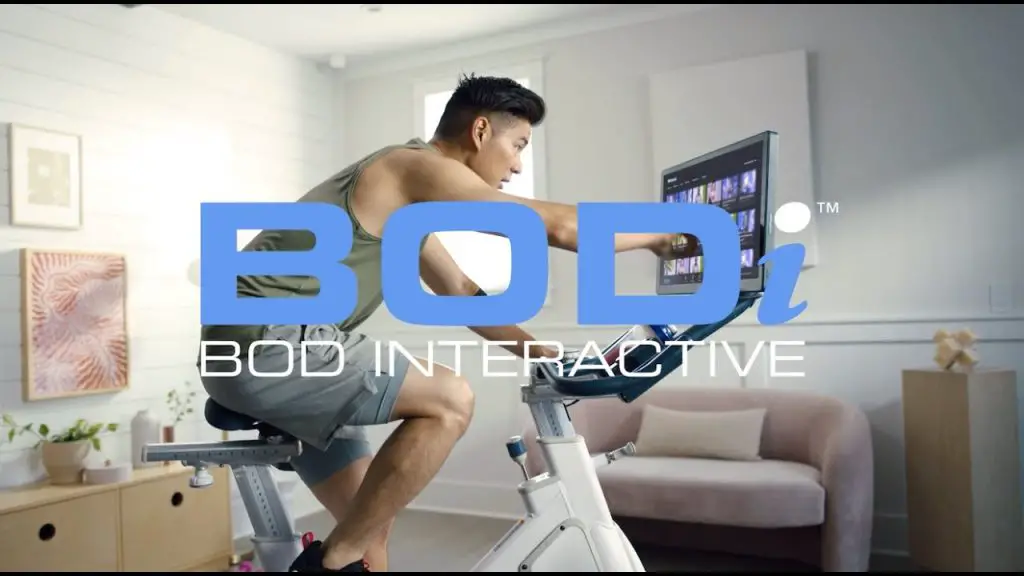 Who Is BODI For?
If you've ever wanted to just enjoy a workout without committing to a full program, you're going to love BODi! We feel like this will be perfect for people who love Orange Theory, Crossfit, or Barry's Bootcamp because they can add in classes in a similar way!
Beachbody On Demand Interactive is the ultimate virtual gym with hundreds of live and on-demand classes from Beachbody's super trainers. Whether you want to use a treadmill in your own living room or have Shaun T coach you through an entire workout session, BODi has got you covered. It doesn't matter what type of fitness goal you have either – there are workouts for everyone! Get started today by signing up at https://www.beachbodiondemandinteractive.com/.
BODi will keep you in check for accountability. You can see yourself in the workouts with the live trainers. If you have a free 30 minutes a day out of the blue and want to get an exciting workout in this is definitely for you.
Who Said Indoor Cycling?
This may be the thing I am most excited about with BODi I have cycled on and off for years with no consistency. Always wanted to get Peleton, but didn't want to spend the money on both Beachbody and Peloton this solves that problem.
Did somebody say indoor cycling?
Beachbody is coming out with their own bike for BODi which is the 2.0 version of MYX will be out by end of September 2021 if you are reading this before that date. Has the touchscreen all interactive capabilities that far exceed peloton in my opinion.
If you already have an MYX Bike you can easily integrate with Beachbody just with a software update. They have a couple discounted packages just for Beachbody as well. They did actually purchase the company so it isn't going anywhere and will continue to be improved upon as well.
We will be doing a full breakdown ourselves in the coming months if you are reaching this be sure to check back, but for now you can take a quick peak at the video below:
BODi Trainers
Super Trainers include Amoila Cesar, Elise Joan, Idalis Velazquez, Megan Davies, Joel Freeman, Jericho McMatthews, Shaun T, and Autumn Calabrese. Another new super trainer coming on board is Jennifer Jacobs who is coming with her new program JOB1 which will also incorporate the new bike.
There are also many other trainers that have been with Beachbody helping behind the scenes or new ones just coming on board that include: Eric Thomson, Jenny Jaucian, Lee Jimenez, Monique Bell, Vytas Baskauskas. There will be more added as time goes on. Lots more as there will be live classes all day and night once get they get more coaches worldwide.
How Are The Trainers Going To See Me?
When in a live class you have the option to use what is called the BODcast feature on your phone so you can show a live video feed where you will be on the wall with other BOD members, family and friends. This also gives you an opportunity to get some feedback from these world-class super trainers.
This is of course optional don't want to be on the big screen don't turn on the BODcast streamer. If you have done Muscle Burns Fat program you saw a similar setup in that program just think much much bigger and more people. It is very cool I know of a lot of people that is what the selling point was for them. Not so much for me of course I love working out at home for the privacy aspect. I have turned it on however just to try and it works fantastic video quality-wise. However, it can mess you up while you are working out because there is a little lag. So just pay attention to the trainer and not the BOD members in the background.
Hows The Music In BODi?
The music is finally fantastic!!! I mean all of it because it is real popular workout music. Not only will the super trainers have the ability to select their own playlist that you can follow along too, you can instead pick your own genre of music that will match the intensity of the workout.
Doesn't matter what genre you pick Hip Hop, Pop, Country, etc. it will match the beats for that workout. Really really cool and working out great so far. I was very impressed with this feature.
BODi Nutrition
BODi actually has taken the place of Nutrition + program so yes it will have the same stuff that mainly takes to Portion Fix and 2B Mindset. These are both great simple programs. They provide you with the monthly new meal place, expert advice from people like Autumn Calabrese and a big supportive community that will help you stay accountable.
How Much Is BODi Going To Cost Me?
Well there is a FREE 30 DAY TRIAL! So make sure to jump on that by clicking HERE before it expires. After the free trial it will be $19.95 a month, but the catch is you have to have Beachbody On Demand first that will cost you a minium of $99 dollar a year or $59.95 for 3 month quartley package where you can also get a FREE TRIAL OF BOD by clicking HERE.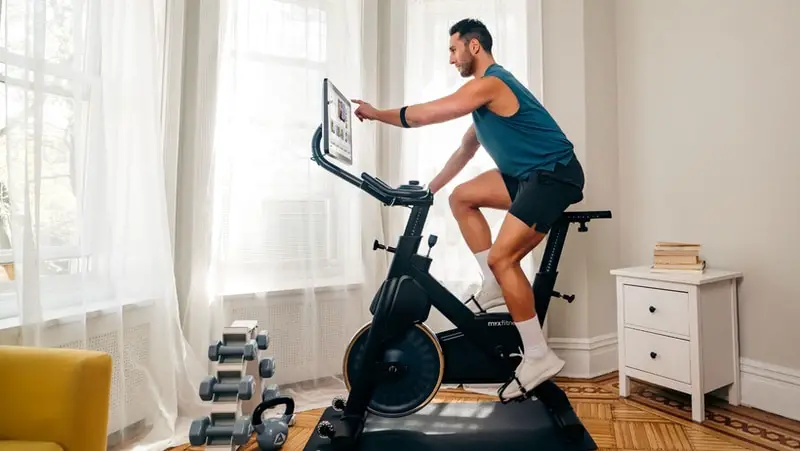 When Does BODi Launch?
The BETA version was launched in Auguest 2021 with the full version including Bike integration coming end of September 2021. So get ready get on board now so you can lock in your price before it goes up. Check the Special Deal Going on now by clicking HERE.
How To Access BODi?
They have the program integrated right with regular Beachbody On Demand so you can access certain workout like 630 by Amoila Cesar through BOD or the live link is right in the header of BeachbodyOnDemand.com.
Does Beachbody own MYX
Is Beachbody coming out with a bike
How much will BODi be
beachbody bodi cost
bodi price
bodi beta
how much will bodi cost beachbody
bodi interactive beachbody
bodi beachbody faq
how much is bodi going to cost
BODi Sample Workout
Here is the first sample workout from BODi:
BODi Sample Workout (BODi Burn with Autumn Calabrese)
BODi Frequently Asked Questions
Can I get my money back if i don't like it?
BODi has a 30 day free trial so there will be no money to get back, but they also have a 30 day guarantee for that duration as well. Just make sure you cancel your account before the 30 days is up before you are charged.
Where can I buy BODi?
BODi can be purchased by clicking HERE or going directly to TeamBeachbodyHQ.com. There you will find all the options that best suit your needs. The monthly $19.95 is the only option with the free trial at the time of this writing. We will update when a new yearly membership comes out because we will definitely be signing up for that.
Will I need any equipment?
You do not need any equipment as they have a ton of bodyweight and cardio exercises that will burn lots of calories without anything. Using a mat and towel will probably be in your best favor, but at some point you will want to also add some resistance bands to your arsenal and a set of adjustable dumbbells.
Do I need to sign up first?
You do need to signed up to BODi first before accessing. However, they do offer a free trial that you can use to get started before you have to pay anything. If you already have Beachbody On Demand access your Account section after you sign in and add in from there.
Why should I join BODi?
Listen Beachbody On Demand is more than enough to get you into shape whether you have a equipment or not. There are over 1,000 workouts that will cover all the bases.
However, if you are looking to join the next level of bike spinning exercises that are comparable to peloton for 50% of the price then BODi is for you. The bike is cheaper the membership is cheaper and the quality is just as high if not higher. You don't have to use the Beachbody MYX bike either.
When does BODi start?
BODi has already started and is improving everyday at the time of this writing. They will continue to add more and more live training sessions that will be 6+ classes spread throughout the day and evening.
How long do I have to pay for BODi?
As of right now you have to pay for BODi monthly for as long as you want to be active. That fee is $19.95 monthly and hopefully they will be coming out with more plans namely an annual that will save you some money.
Is BODi replacing BOD?
BODi is absolutely not replacing BOD they will continue to be two separate platforms. They are trying to hit up two different categories of people that include those that like the programs and those that just want to do a workout. I think they are looking at it as more of a CrossFit WOD style where a lot of people like the randomness of these workout. Not knowing what you are getting into as far as the details before you do.
Final Thoughts
If you're looking for a workout that's interactive, on-demand and customized to your needs, then it doesn't get any better than Beachbody On Demand Interactive. This service offers one of the most comprehensive selections of workouts from some of the best trainers in the industry including Shaun T, Autumn Calabrese and Chalene Johnson! Whether you want to use a treadmill in your own living room or have Shaun T coach you through an entire workout session, BODi has got you covered. It doesn't matter what type of fitness goal you have either – there are workouts for everyone! So whether this is something that will make working out more convenient or if it can help motivate someone who hasn't been able to find success with traditional programs like P90X, this is a great service to consider. Get started today by signing up at Beachbody On Demand Interactive!