Beachbody On Demand simply works, but most all programs do. This is why we compiled this list of questions to answer to help you make the best fitness decision you can.
After all Beachbody On Demand offers a 100% Risk Free 2 Week Trial! Just Click Here To see that.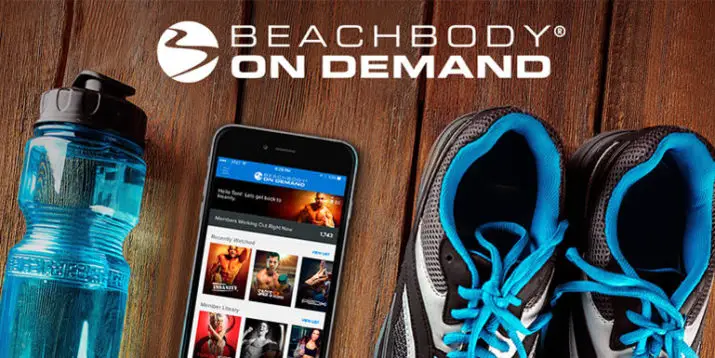 Does Beachbody On Demand Work With Apple Watch?
Apple Watch works great with Beachbody On Demand and even has its own app to sync up while you are performing your workouts. This will track workouts completed, calories burned among other things. All you have to do is download the app and start working out.
Does Beachbody On Demand Have Kickboxing?
Beachbody On Demand does not have Kickboxing exactly, but they do have an Mixed Martial Arts workout in Core De Force with super trainers Joel Freeman and Jericho McMatthews. Joel Freeman also has another program called 10 Rounds that is specific to boxing and there is actually a hybrid of the two programs.
Does Beachbody On Demand Work In Germany?
Beachbody On Demand does work in Germany and most products like Shakeology can even be shipped there as well. Beachbody On Demand is a digital product meaning anywhere you have access to the internet you can stream the program you are looking to do. Also most people don't know you can actually download up to 7 workouts and take them with you on your Beachbody On Demand App on your smart device.
Does Beachbody On Demand Work In Europe?
Beachbody On Demand works throughout Europe or anywhere you have the internet. If you don't have WIFI or cell service at your house go somewhere where there is and you can download a weeks worth of workouts as well. Most all Beachbody products also ship to Europe so something like Shakeology you will be set with as well.
Does Beachbody On Demand Come With A Coach?
Yes signing up with Beachbody On Demand will provide you with a coach. If you would like to sign up with a specific coach make sure you use their affiliate link so they are automatically assigned to you. Your coach of course is free with the Beachbody On Demand membership.
Does Beachbody On Demand Work On Android?
Beachbody On Demand works with almost all Android based devices that includes tablets, smartphones, Chromebook, and streaming devices like Fire Stick. I say most all because older fire sticks for example their operating system will not allow Beachbody On Demand to stream. It may work through the internet browser, but the actual app you will not be able to download.
Does Beachbody On Demand Work On iPad?
Beachbody On Demand works great on the iPad the app is pretty much flawless with its design and you can also sink up easily with the Apple watch. iPads do come with mobile network capability, but you can also just connect to wifi. If you can't stay connected to wifi you can also download up to 7 workouts that you can take anywhere with you.
How Much Data Does Beachbody On Demand Use?
Beachbody On Demand streams in both 480p and 720p on your mobile device so you don't need to work too much about using too much data. I would stream 1 or 2 workouts and see where you are at. You can also download up to 7 workouts while you are connected to wifi so you don't have to use network data while working out. You should stream with at least 3 mbps which most all houses have access too. 4G can be anywhere from 25 to 100 mbps.
Does Beachbody On Demand Track Your Workouts?
Yes Beachbody On Demand tracks all your workouts and they do this for a lot of reasons. One is to keep you motivated they will tell you when you have done so many days in a row and also will keep the most recent programs up on the top. This makes for easier access so you can get right in and get to business. Another reason is of course for their own data so they can tell what everyone is liking the most and how to make more of it and better.
Does Beachbody On Demand Have Step Aerobics?
Beachbody On Demand does have a Step Aerobic Hybrid workout program called Transform:20 with super trainer Shaun T. It is only a 20 minute program, but don't let that fool you. Each exercise will push your body to the limit based on where you are at in your fitness journey. There are two different modifiers one that is non impact with the step and one that doesn't use the step at all.
Why Does Beachbody On Demand Say I'm Offline?
Beachbody On Demand normally says you are offline if you have been logged in idol for too long. So you will need to refresh or close the app and relog back in. It is okay if you just paused during a workout it will start you right where you left out. Simply select the "Resume" button when you get to the exercise you want to keep going.
Does Beachbody On Demand Have Meal Plans?
Beachbody has two main meal plans that they incorporate into all their workout programs. One is fixate that includes Autumn Calabrese where she uses portion containers and a more strict type of eating style. If this doesn't fancy you go with 2B Mindset that was developed by Ilana Muhlstein. It is a much simpler system that we enjoy where you drink lots of water, eat some lean meats followed by veggies and snacks. You can even incorporate intermittent fasting into it as well.
Does Beachbody On Demand Work In Mexico?
Beachbody On Demand works in Mexico and anywhere you have an internet service connection. It even works if you don't have an internet connection as you can download from wifi onto your BOD app and take anywhere with you. We did this when we were on a cruise not knowing the wifi would be good enough to stream and it worked.
Does Beachbody On Demand Work Internationally?
Beachbody On Demand works across the globe and wherever you have an internet connection you can stream BOD. Even if you don't have a connection you can download before from wifi so you can take it anywhere with you.
Does Beachbody On Demand Have Spin Classes?
Beachbody On Demand soon will have spin classes more similar to Peloton as they just bought a bike company. As soon as they go public they will be releasing this as well, but the time to jump onto Beachbody is right now before prices do jump up. This way you can be grandfathered into their program.