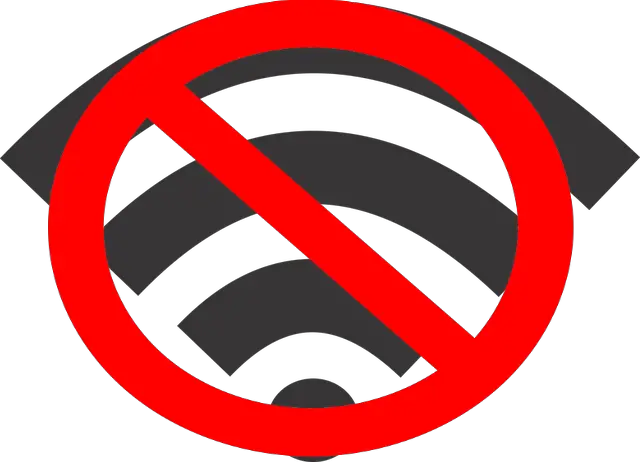 A lot of people don't have high speed internet or even any internet at all. This may come as a surprise to many of our readers but it is the absolute truth.
We were one of those people up until about a month ago to writing this article. We live in the middle of nowhere on a family farm and recently lucked out with a rural high speed internet program that brought fiber optic to our door step. Although it took months to get hooked up it was still worth it. Before this streaming Beachbody on demand could be very tough to do at just 1-5 mbps at our house.
So can you download workouts from Beachbody On Demand?
Yes you can download Beachbody's workouts from their on demand app. It makes life a lot easier especially if you don't have fast internet. You simply go into the app from your iPad, iPhone or smart device and select the download link. You can download up to 7 workouts so that will get you through a week vacation at your disconnected cabin.
You can download them in advance of any vacation or just so you don't have to use your network data. 7 workouts and keep them as long as you are an active member of Beachbody On Demand.
Get your Beachbody Equipment in as little as 2 Days by CLICKING HERE!
Best Beachbody Equipment On Amazon:
How To Download Workouts From Beachbody On Demand?
Choose the program you want to download the workout from
Scroll down to the specific workout you want to download
There should a downward facing arrow on the right side click that
Your device will start downloading. You will get a message if not connected to Wifi to confirm usage of Mobile Network for download.
That's it now you have access to these workouts with or without the internet.
Can You Download Beachbody Workouts On Computer?
Unfortunately no you cannot download workouts onto your computer. Hopefully that is something they update in the future. So I would look at getting a cheaper iPad (Ebay) that you can use just for this reason when you don't have access to the internet.
Beachbody On Demand Download Issues
There can be bugs with BOD app just like with any app. There are a lot of users so the servers can get a little buggy at times.
Getting a hold of somebody at Beachbody can be cumbersome so we can provide you with some basic troubleshooting to try before elevating to Beachbody Support. This way it can save you a lot of time and you can still get your workout in hopefully.
Update – is your app up to date? If not this may be the cause as most updates are to fix bugs that happen when your phones operating system auto updates.
Force Quite – most apps are always running at some capacity in the background on your phone or smart device. Make sure the app is completely closed and not running in the background.
Logout And Back In – yes just like what I.T. says at all desk jobs log out and back in. Surprisingly this will solve it a lot of the times just make sure you remember your login and password before doing so.
Delete And Re-Install – yes your app may just not be updated and buggy which has to do with your operating system and not the app specifically. This way if you re-install you automatically get the latest app that is up to date with your operating system.
*After you try each one of these try to download your workouts again.
Beachbody On Demand Video Already Downloaded
If you can't get your video to play and it is already downloaded unfortunately you will still need to follow the steps above in order to hopefully get it corrected. Another way to help with this is to have downloaded on several devices if you are going off on vacation where there will be absolutely no internet like a McDonalds. Double up and then you can make sure you have access.
Related Questions
How Do I Download Beachbody On Demand On My TV?
You can't download directly onto your smartv, but what you can do is download on to a smart device like a Fire TV, Roku or Chromecast. Then it will display on your TV after you have downloaded the Beachbody App from the Android store for free.
Where Can I Download Beachbody On Demand?
You can download to any portable device where you have Beachbody On Demand access like an iPhone, iPad, Samsung Galaxy phone or tab, etc.
How Do I Watch Beachbody On Demand On My Computer?
You can stream Beachbody On Demand on your computer by going to Beachbodyondemand.com. Login there and it will let you stream from there.
Can You Use Beachbody On Demand Without Internet?
Yes you can use Beachbody On Demand Without the internet. They have an offline mode so you would want to first download the workouts you need using some place you have Wifi access then you will have access to them without the internet.
You can download up to 7 workouts so around once a week you would need access to the internet again to download the following weeks workouts.
Final Thoughts
This is definitely a great option for a lot of people that don't have great internet or normally stream right from their phones and don't have access to unlimited data.
We had to do a lot of extra things when we have slow internet like paying a lot of unlimited data for our phones and tablet. This was not one of the reasons because we could simply download the weeks workouts.
If you have absolutely no internet maybe hit up your local library or McDonalds (for a salad) to download your next weeks workouts. I would also look at downloading on multiple devices just as a backup.
Yes you can be logged in multiple times from different devices at the same time. We get asked this all the time and only have one active BOD membership but my wife and I do different workouts in the same room even on different devices.