It's time to get leaner, fitter, and healthier. Insanity Max:30 is the workout program for you! With just 30 minutes a day, 6 days a week, this program will have you seeing results in no time at all. If you are looking for an intense weight loss solution that doesn't require hours of training then look no further! The 60 day home fitness plan combines cardio with HIIT workouts and strength training so that you can maximize your fat burning potential while maintaining muscle mass. This article will provide more information on what the program entails as well as how it works best for different people so click through today to learn more about how INSANITY MAX:30 could help change your life!
If you have tried insanity and loved it you will definitely find Max 30 just as appealing if not more because it is done in less. But with less time comes less rest and recovery. We still use these workout year around to get that cardio burn in whether we are following this program or a hybrid.
What Is Insanity Max 30?
INSANITY MAX: 30 is the most intense and insane 30-minute workout program available. The package includes 12 different exercises, a calendar, a nutrition guide, and more. It also doesn't require any equipment and can be watched on Beachbody on Demand!
What Equipment Do I Need For Insanity Max :30?
The amazing thing about this program is that zero equipment is needed so just show up press play and put your effort into each move.
That is amazinnggg. I also like that Shaun T uses modifiers in the video so if you are not able to do a certain move or are just starting out he has someone who can help show you how its done without hurting yourself.
Who Is Insanity Max 30 For?
This program is for anyone looking to get leaner, fitter, and healthier in a shorter period of time. The program is intense so it's not for beginners, but if you have some experience with working out then this is perfect for you!
So as you can see, INSANITY MAX: 30 is the perfect workout program for anyone looking to get maximum results in just 30 minutes a day.
What Should I Expect To Experience During The Workouts?
You'll do five workouts a week for 30 minutes each session. There is a 2-minute cool down after each workout. To help you burn more fat, HIIT or Tabata training is used in the sessions. Shaun T believes that you should "max out" everyday with 5, 7, 10 minutes and so on for each session. You'll get a mix of cardio, strength training and core work.
Insane? Yes. Results-Oriented? Definitely!
Insanity Max 30 is the perfect workout program for anyone looking to get maximum results in just 30 minutes a day. Click on the link below to learn more about how this amazing system can help you change your life now!
The First Month:
Cardio Challenge – This is your quickest type, and it's all about cardio endurance. It includes a lot of lower-body exercises to get the heart rate up.
Sweat Intervals – It felt as though I was toning muscle, but there are only three gaps in the entire thing.
Tabata Power – You'll be working out with your body. Prepare for plyo exercises, pushups, and some amazing tricep and ab movements.
Tabata strength – You'll feel your chest, triceps, shoulders, and quads fire up as you train all over!
Friday Fight: Round 1 – Tomorrow is a recovery workout. This features plyometric exercises, push-ups, squats, and burpees!
Pulse – Exercising while laying on your stomach and holding weights, as well as bear crawls and push-ups, is what you'll do.
The Second Month:
Cardio – Start with the plank. For 30 seconds, do three moves in a row without resting. You'll be killed if you use power exercises!
Sweat – The workout will last 45 seconds with a 15-second rest. It's also been subjected to a lot of resistance training.
Power –The hardest exercise I've ever done.
Strength – It's a 45-second bout doing three sets of 15 rep exercises with a 15-second rest in between. Lower body workouts, push-ups, and core exercises are all expected.
Friday Fight: Round 2 – Again, it's better to let you be surprised, but there are only two water breaks.
If you're having difficulties with month 2, retrace your steps and go back to month 1 before attempting again. It isn't a race it is a marathon just make it to the end eventually and you will get amazing results.
Remember that every exercise has options. This isn't a workout for novices, though. If you're searching for outcomes but are just starting out, try T25 or 21 Day Fix instead. I assure you that neither of these programs is simple and won't let you down.
Insanity Max: 30 Results
Insanity Max 30 before and after photos will surprise anyone! This kind of fitness is effective at making you skinnier and stronger over time. Why? Every day, you'll be putting your all into increasing your strength, agility, and endurance!
You put this much effort into something you will get amazing results out of it. Especially if you stick to your nutritional plan that is key.
Pictures: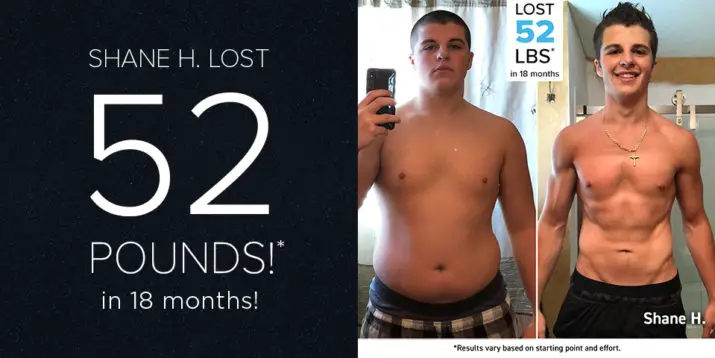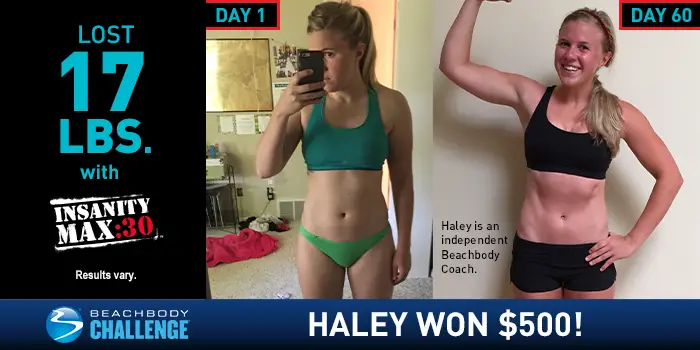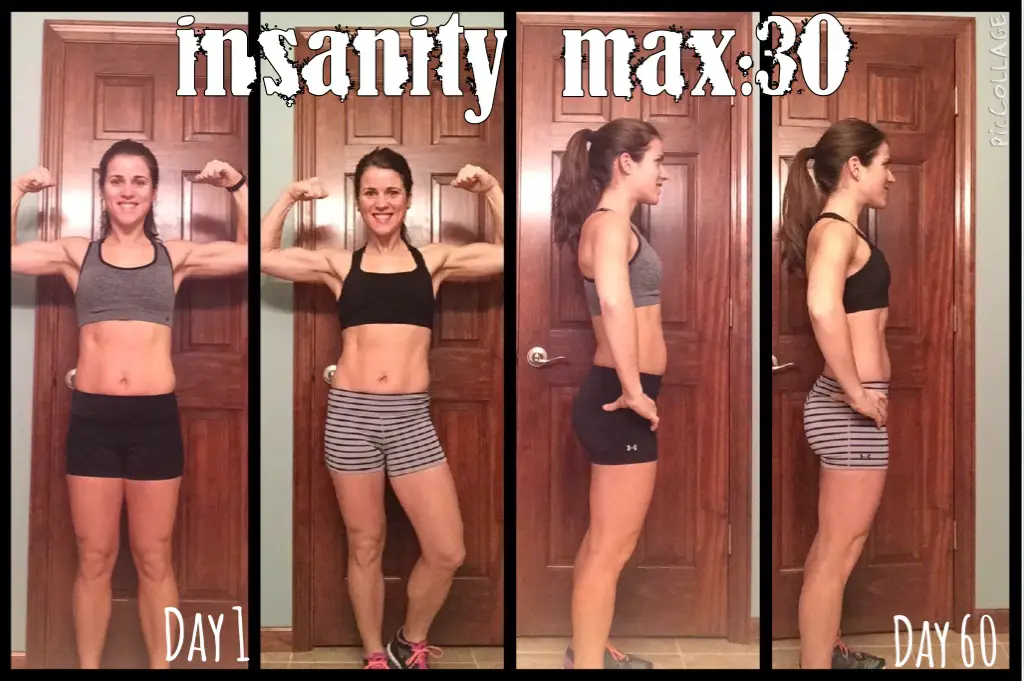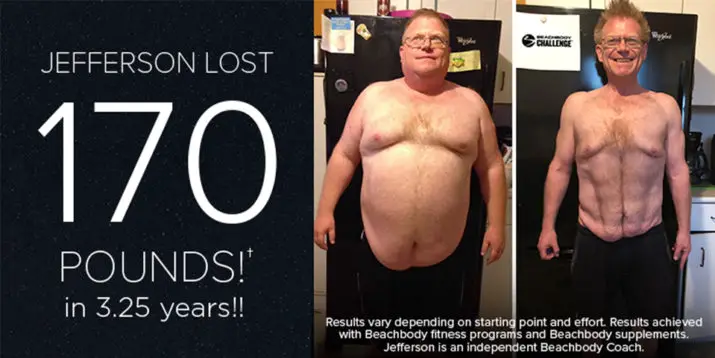 Is Insanity Max: 30 Great For Weight Loss?
It's a no-brainer. It's advantageous for weight reduction because it has a lot of cardio. It's designed to help you lose weight and burn body fat rather than build muscle.
While working out is an excellent method to lose weight, the most important aspect of your diet will be your nutrition. We suggest the 2B Mindset or Ultimate Portion Fix eating plan for maximum effectiveness.
As long as you stick to the routine of showing up and following the nutritional plans laid out for you, you will see amazing results!
Insanity Max 30 is a great workout that can help you lose weight fast when combined with the correct nutrition. With this program, you'll be able to achieve maximum results in just 30 minutes a day!
How Hard Are The Actual Workouts?
This is a complicated exercise and will undoubtedly push you to your limits. The goal of the workout is to "max out" by pushing yourself as hard as possible for as long as possible. This is known in the fitness world as "Maxing Out," and each day you record how long you went without taking a break.
Make sure you go to the modifiers even if it is to recover. What I did the first time through is try to make it halfway through an exercise doing it normal then go to the modifier. Then the second round maybe just the modifier. Go with what you can do than push a little more.
What All is Included With Insanity Max: 30?
The program is now exclusively accessible through Beachbody On Demand. There are two options: a challenge pack with supplements or just watching the workouts.
IF YOU CHOOSE THE INSANITY MAX 30 CHALLENGE PACK, YOU'LL RECEIVE:
All of the Insanity Max 30 workouts (including deluxe workouts!) are included.
Free access to 40+ additional Beachbody programs
A nutrition plan with a "eating on the go" strategy is included.
A workout calendar to track your progress
30 day supply of Shakeology or workout supplements
You'll also get my mom and me as your accountability coaches!!
Final Thoughts
The Insanity Max: 30 workout program is a 60 day at home fitness challenge. This max out style of exercise will help you get maximum results faster than ever, and it's available for purchase exclusively through Beachbody On Demand! With this program, you'll be able to achieve maximum results in just 20 minutes per day. The workouts are tough but worth it–especially when combined with the correct nutrition plan which includes your free access to 40+ additional Beachbody programs as well as nutritional supplements or Shakeology (a $130 value)! If you're looking for an effective way to lose weight fast without having to spend hours each week working out, look no further than INSANITY MAX:30!
Frequently Asked Questions About Insanity Max: 30
Who is it for?
INSANITY Max: 30 is for anyone with a good fitness base who is looking for the ultimate fitness challenge. Even following the modifier is incredibly challenging. If you are unsure about your ability to do this program, perhaps consider FOCUS T25 instead.
What equipment does it require?
None, although a mat is nice. And you'll definitely want a towel. Or two.
What does it mean to MAXOUT?
You "maxed out" the first time during the workout that you can't keep pace. This doesn't mean that you must keep up with Shaun. Go at your own pace. But once your form begins to fail at the pace you've chosen, you are maxed out for that workout. Note your time and then get back to work at whatever pace you can handle. Many/most people will follow the modifier for the duration of each workout.
Is it harder than INSANITY? Why would I do MAX: 30 instead of INSANITY when I've done INSANITY three times?
In many ways it is harder than INSANITY, though if you're willing to follow the modifier, you can make it easier. It is a very hard program, no matter how you slice it, and you should only consider it if that's what you're looking for. It will be a challenge no matter what you've done prior to it. Even Shaun can't make it through all the workouts!
What's the difference between MAX: 30 and T25?
MAX: 30 is next level. T25, while not easy at all, begins at a much more moderate pace. It ramps up throughout but even ends at an intensity level that pales in comparison to MAX: 30.
If I am going full out but have to modify certain moves, does that count as my MAXOUT time?
Your MAXOUT time is up to you to define. Modifications are normal. Even Shaun can't do an entire workout every time. You can modify from the first second and still MAXOUT, if that is your level of fitness. Just make sure that you do it the same each time. Once you get fit enough to reach your MAXOUT time without modifications, restart your MAXOUT time as a baseline.
Why is my MAXOUT time shorter than last week doing the same workout?
You might just be having a bad day. If it happens once, don't worry about it. However, if your workouts are all getting worse, then you are training beyond your body's ability to recovery. This is a sign that you need to back off. Take your intensity level down a notch (maybe follow the modifier), and consider adding calories to your diet. Consider asking for help from the experts on the Team Beachbody Message Boards.
What's the perfect next step?
This depends upon your goals. INSANITY: The Asylum or P90X/X2 are natural extensions but you'll be fit enough after MAX: 30 to tackle many different fitness options. We recommend that you take a break consisting of maintenance work before moving into your next hard program.
What is maintenance work?
It much harder to get into shape than it is to maintain that shape once you get there. You can generally maintain a level pretty close to peak fitness with about half the volume of your program. To maintain, you can utilize many different forms of training but the easiest is often 3-4 days per week of the program you just finished. It will decline over time, slowly, but you'll probably pick another program or activity to pick up the slack after a while.