The newest Beachbody program is here, and it's a doozy. JOB1 is a 4-week spinning bike-based workout created by Jennifer Jacobs from Peloton that helps you maximize your results in just 20 minutes per day, 5 days a week. The workouts are intense but short enough to fit into any busy life! In this review we'll go over all the details of what makes this workout so great as well as the pros and cons so you can decide for yourself whether or not its worth purchasing!
What a way to bring it to Beachbody by getting someone in there that has had such great success with the original virtual interactive biking program Peloton. It is an exciting time with the new BODi platform in full swing now that there is a spinning based workout program going live.
This first program is a great end to a year that was full of uncertainty it will help you not only get into physical shape, but also mental shape.
Jennifer Jacobs has been missed by Peloton uses for quite awhile now so she is been deep in the lab cooking up this new program that will whip you into shape in no time for less than half the cost of Peloton. The workouts will be focused on the MYX Beachbody Bike, but also off the bike as well. This will also create a great opportunity for some hybrid workouts.
Form me personally I like to lift weights and use certain programs for that like Body Beast, LIIFT4, The Work and 645 so I can incorporate the JOB1 spin bike workouts in that just like ao did with 30 Day Breakaway Running Program.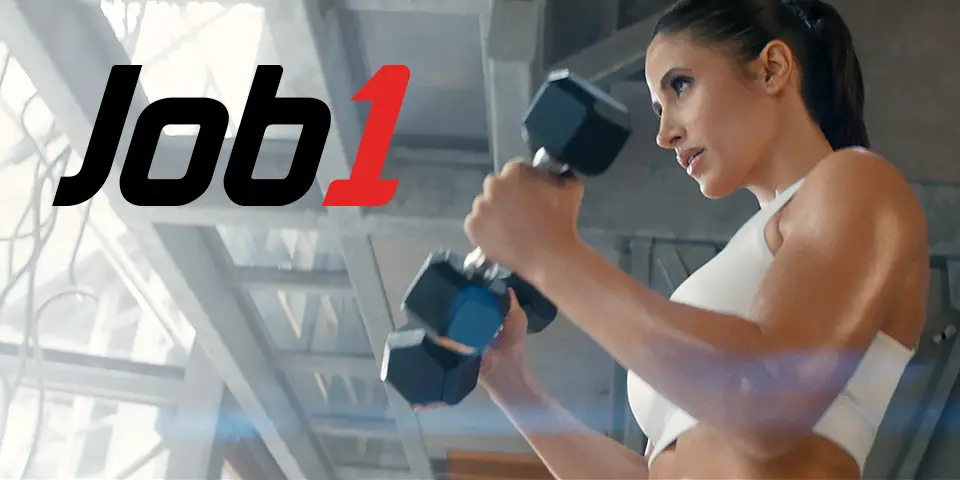 What Happened To Peloton's Jennifer Jacobs?
How did Jennifer Jacobs find her way to Beachbody? Where is Jennifer Jacobs now? These were questions we get asked and thought for ourselves as well. So we dug into the answers and here they are:
Jennifer Jacobs left Peloton back in late 2019 to explore other areas in other fitness industries. She had done her job and gave her all to Peloton before leaving. She initially started her own brand like a lot of Super Trainers have done with Beachbody Less Mills and Tony Horton. She called it JMETHOD, but then signed on with Beachbody early 2021. I feel this kind of relates to a Band where the singer needs to go solo before getting back together with the band. Luckily in this case she started a new band lol.
She is also a certified personal trainer and nutrition coach through the National Academy of Sports Medicine (NASM), as well as a certification in indoor cycling through the Athletics and Fitness Association of America (AFAA). She has also studied with former Senior Peloton Instructor and international fitness trainer Todd Durkin.
Additionally, she is a mom of two and I just love her energy – if you want to get to know her better, you can follow her on Instagram @jmethod.
What Is JOB 1?
Straight from Team Beachbody:
Consider how dedicated you are to your career. You show up for work on time. You do what is asked of you.
Perhaps you put in a little extra effort because you want to be ahead.
Imagine if you gave equal attention and dedication to your health and nutrition choices.
Whether you're a working parent with a demanding schedule or your job entails a commute and a desk, you deserve to put your health and nutrition first.
When you do your best at what matters most,
That's why Beachbody's newest Super Trainer, Jennifer Jacobs, developed a no-excuses 4-week program that forces you to think of your fitness and nutrition as non-optional — they're the top priority.
Job 1 is a 20-minute-a-day, 5-days-a-week functional training program that enables you to optimize your health and fitness routines regardless of how busy your schedule is.
The first Beachbody program to be shot in both English and French is also the first.
Jennifer will assist you in putting yourself first if you're ready to make the commitment.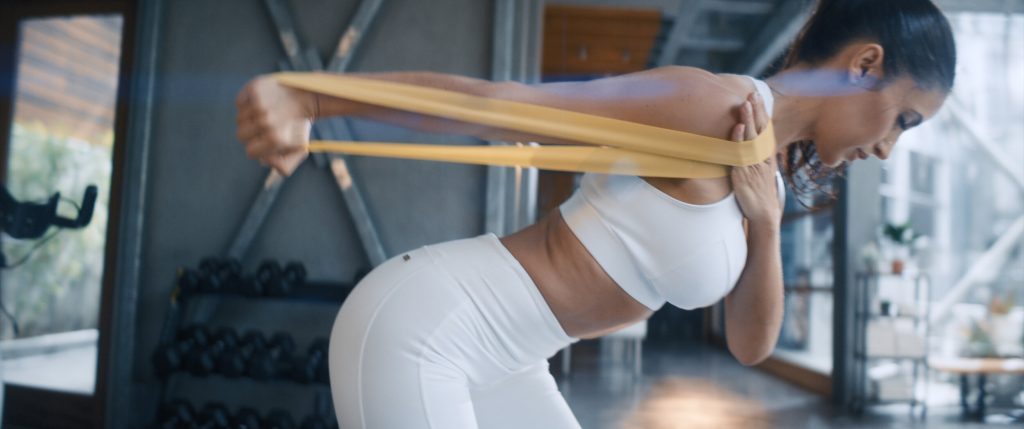 JOB1 SAMPLE
OFFICIAL BEACHBODY SAMPLE HERE! CHECK IT OUT AND ENJOY!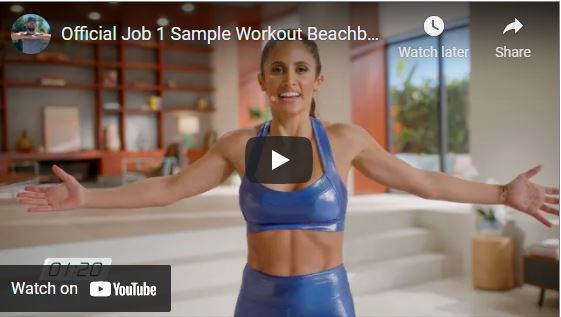 Peak behind the seen of BODi with all the super trainers going over all the workouts with JOB1 included.
JOB1 Results
The Day The Results are in from the test group they will be posted here along with all details in terms of weight loss, how long, etc.
JOB1 Workouts
What I love about Beachbody is the Real Time recordings not just because you get to see the Super Trainers and others working out in real time, but mainly because you never repeat the same workout again. Unless you repeat the program of course.
At just 20 minutes a day and 5 days a week this will fit into anybody fitness routine around their JOB!
3 of those 5 days will be more about strength training. They are there to help you progress and get better every week. You will be building strength without any bulking up.
The other 2 days of course are for cardio using the Indoor Cycle for some high intensity interval training. There will be different types of cardio and alternatives for those that don't have an indoor cycle.
5 Bonus workouts that will help you work on any weaknesses you have and another to get you as mobile and flexible as possible. I love these because I have had a lot of shoulder injuries over the years and without these extra stretching workouts they get too stiff.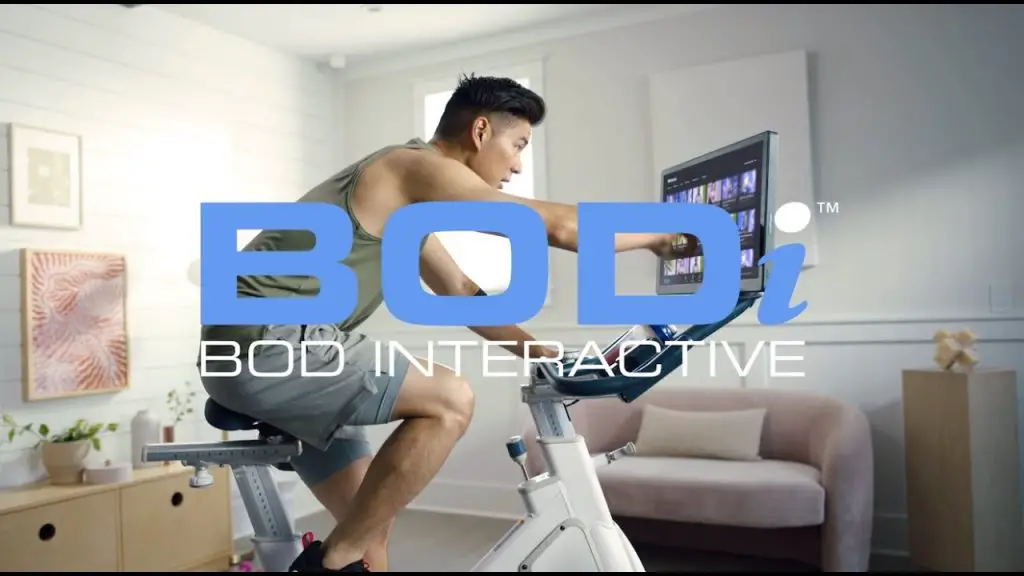 JOB1 Indoor Cycling Workouts
There will be at least 4 new indoor cycling workouts that are going to be completely optional. But why not give them a try? Don't have an MYX Beachbody bike? Guess what you don't need it you can use any indoor spinning bike just get on and get that heart rate up so you can blast some calories.
GET THE BEST AFFORDABLE SPIN BIKE HERE!
What Equipment Is Needed For JOB1?
You won' need much. A set of adjustable dumbbells so you can make them light, medium and heavy along with some resistance loops. We use the Powerblock dumbbells as they are bit more rugged than the Bowflex version. Hoping Beachbody comes out with their own version of adjustable dumbbells at some point.
Indoor Bicycle – OPTIONAL. You don't need it, but it will be much more fun with it. Plus if you plan on continue BODi there will be a ton more programs and live classes coming out for the MYX Beachbody bike.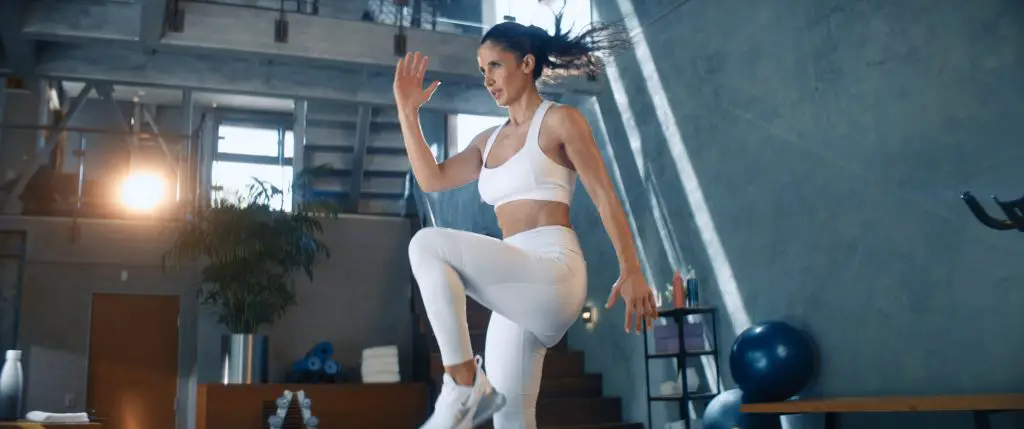 Do you need the MYX Beachbody Bike For JOB1?
You can use any stationary bike for JOB1 not just the MYX Beachbody Bike or you can skip these workouts and use the alternatives instead. So there are a couple options, just make sure if you want the MYX Bike you get one as early as possible so you can save with the Introductory Rate they have going currently. CLICK HERE TO CHECK IT OUT!
The main reason you would want the Beachbody MYX Bike is because you will have the ability to stream the content right to the bike it integrates right with your BOD & BODi Membership.
Nutrition Plan For JOB1
Just like most Beachbody Programs these days Jennifer Jacobs suggests either using 2B Mindset or Portion Fix which are both easy and you can try both to see what works best.
Do you have to use one of these two? Of course not the main goal for example if you are losing weight is your calories if you take in less than you burn than you will lose weight. That's why any kind of diet low carb, keto, Mediterranean, south beach, or any others still boils down to your calories.
Do what works best for you. What we have used over the years is a combination of keto, low carb and intermittent fasting just works well for our lifestyles.
If you do have access to the BODi membership you will get new meal plans, recipes and 1 on 1 live coaching on nutrition every single month. You will have direct access to the nutrition experts like Autumn Calabrese and a whole community to interact with.
Both 2B Mindset and Portion Fix are simple and easy to follow. So if you are lost and looking for guidance start there it will definitely get you heading in the right direction.
JOB1 Supplements To Help
Getting into a program and trying to get into shape as much as possible you want to have any edge you can to get you there quicker. Although there aren't any magical pills having a supplement to get you the energy to make the most of the workout and then help recover from it is the way to go.
They advise to take Beachbody Energize 30 minutes before your workout as a pre-workout supplement. I usually start drinking about 15 minutes before the workout and during the workout with hydrate mixed in as well.
Jennifer also says to take Recover after your workout to help you replenish your body and keep you from getting over sore. I love Chocolate Recover the most and much better than Shakeology. My wife loves Chocolate Shakeology the most so she kind of drinks that as her recovery. So you have options.
As with most programs and companies the more you buy the more you save when you bundle. So if you get BOD & BODi along with a challenge pack that includes Beachbody Energize, Recover and/or Shakeology you will get the Program essentially for FREE.
CHECK OUT THE OPTIONS BY CLICKING HERE!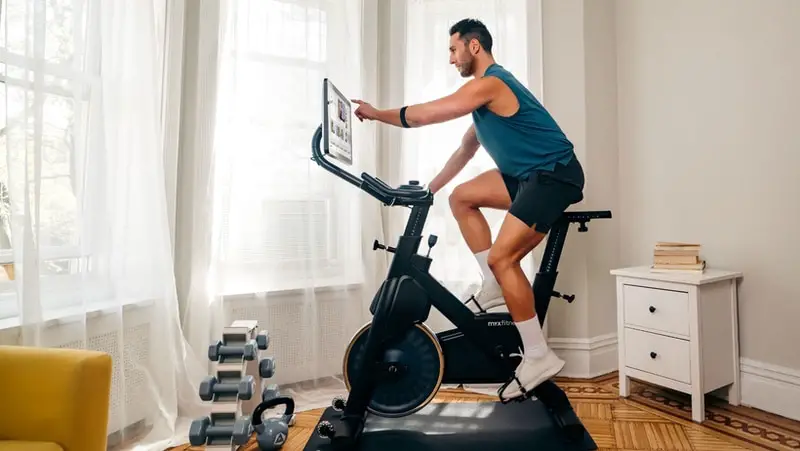 JOB1 FAQ
When Is JOB1 Available?
JOB1 will be available in December of 2021 to all of those that have Beachbody On Demand and Beachbody On Demand Interactive (BODi). If you are already a member of Beachbody On Demand you have a chance to get access around 4-6 weeks early.
How Can I Access JOB1?
You access right on top of your Beachbody On Demand Membership home page. It will be located in two sections the Featured Section on the home page along with the BODi Section.
Job1 Success Starter Test Group
This is the test group that works directly with Jennifer Jacobs through the pilot real live taping of the JOB1 workouts. So you will be able to see this groups results first make sure you get signed up and get started today.
Final Thoughts
If you're looking for an intense, but short workout that will help you maximize your results in just 20 minutes per day, 5 days a week this may be the perfect program. The workouts are quick and easy to fit into any busy schedule! They also include plenty of modifications so they can work for all fitness levels. If you don't like it or if it's not right for you there is always Beachbody's 100% money back guarantee. It's worth checking out JOB1 today!
RESOURCES
us-spanish.widget.custhelp.com