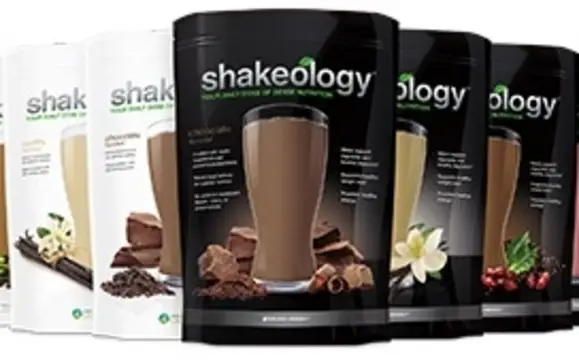 Protein and meal replacement shakes like Shakeology are a great thing to have on hand for a variety of reasons. It is full of nutritients and will help curb your appetite to name a few. But getting your hands on Shakeology can be tough if you don't know where to get it.
So where can you buy Shakeology shakes? 
Shakeology Shakes at the current time can only be purchased directly at TeamBeachbody.com or you can look to sign up for a free Beachbody account HERE then you can ask a coach for a free sample so you can try before purchasing. 
If you don't want to only try one sample you can get a variety pack relatively cheap HERE. Unfortunately Shakeology hasn't even made it to Amazon yet. Unless you are a Beachbody On Demand user I probably wouldn't get Shakeology or at least not start with it. There are many other products out there that are comparable at about the same price or cheaper. You can find our review on other like alternative preworkouts to energize HERE.
Below we breakdown is Shakeology worth it and we went out and asked actual Shakeology users if they think it is worth it themselves so you don't have to only take our word for it.
What Is The Closest Shake To Shakeology?
Shakeology may be too expensive for you or you may not be a member of Beachbody and that is okay we have you covered. There are many shakes out there very comparable to Shakeology that include PlantVital, Garden Of Life, Fit & Lean, and finally FitMiss.
Budget Friendly
This is great low carb high quality and also lower cost than most proteins including Shakeology. It does only have 25 servings, but if you are only having 5 days a week that still keeps you too one a month. Comes in at just over a $1 a day. So it does only have 10 grams of protein but it is collagen protein along with 5 grams of MCT. So this is a perfect combination of moderate protein level with higher healthy fat and low carb which keeps you full much longer naturally. The taste of this is amazing we love the chocolate of course the most. You can set this up for auto delivery to save even more as well. I would suggest you do that with any product and no matter where you order if possible. The last thing you want is to run out with nothing to replace.
High Quality
Fit & Lean Fat Burning Meal Replacement 
This is loaded with nutrients, fruits and protein among other healthy ingredients. Lactose? Well this has 20 grams of lactose free protein along with 28 fruites and veggies. Those include red beets, kale, spinach, mango, blueberry, pineapple, bananas and carrots. Also has an energy pack in it with Green coffe bean, garcinia cambogia, and green tea. This will help ignite that metabolism so you can burn carbs all day. With all the all the veggies and fruits it also contains 10 grams of fiber that will help regulate your system. If you are caffeine sensitive this may not be the product for you but if you drink 2-3 cups of coffee a day this may be a nice replacement for one of those cups.
Raw Organic
Garden Of Life Meal Replacement 
This is one of our favorites and Garden of Life has been around for awhile for a reason. This is an Organic raw plant based protein powder that is of course Vegan friendly and as well as Gluten free. Contains 20 grams of plant protein with 44 total superfoods. These are grass juices, fruits and veggies that help provide 6 grams of fiber to keep your body regulated as well. Can be used a pure meal replacement supplement or an after workout recovery protein. Also has over 20 vitamins, nutrients and minerals. Of course it also happens to be dairy free and soy free non GMO whole food protein.
For The Ladies
FitMiss Delight Protein Powder 
Made by women for women. This whey protein has Solathin in it which has been clinically proven to help control your appetite. So if you are looking to get back on track with dieting and eating clean this will definitely help with that. Yes this protein shake is gluten free and low in carbs so if you are doing keto or allergic to gluten this will still work for you.
This comes in a 2lbs tub and has 38 serving in it for under a buck a day that is a great price. There are enzymes in this shake that help your digestive system along with making you feel fuller longer. It is only 90 calories per scoop with 16 grams of protein and only 2 net carbs this is quite the shake.
Are Shakeology Shakes Worth The Money? (Real Customer Reviews)
So we have gone out and gathered as many real opinions on Shakeology and what people really think of it. We curated this information and only changed spelling and grammar where needed.
1. Jaclyn "Vegan Vanilla all the way" – I did not like the strawberry. At all. I love vegan chocolate or vegan vanilla— you could add the strawberry and banana. I felt like the strawberry has a weird medicinal aftertaste.
2. Courtney "100% yes" – 100% yes, if you like never getting sick (I think of it more as a multivitamin than a protein drink). All of our tastes are really different though, everyone likes different stuff. My favorite is latte. it has protein, for sure! But if that's the only reason you're interested, there are certainly other protein drinks that are way less expensive and have only protein, not the other benefits.
3. Jana "100% yes" – 100% yes! I love my Shakeo! My favourite is cafe latte with peanut butter! I didn't like the strawberry at all!
4. Stef "No" – Absolutely not.
5. Aimee "Best shake I have ever had" – Shakeology is one of the best protein shakes I've had. I love Chocolate. I blend it with ice, unsweetened cashew milk, spinach, blueberries and cherries. Or with unsweetened coconut milk, coconut flakes and coconut extract (Autumn's recipe) and its delicious. It's better than just a protein shake, it's got so many nutritious ingredients.
6. Nicole "100% all in" – I 100% think that Shakeology is worth it. It's really helped my sweet cravings and actually tastes amazing(once I'm not eating junk foods anymore)
7. Ari "Great addition to any nutritional plan" – It's not a protein supplement, but it is a great addition to any diet for sheer nutrition purposes.
As for flavor, I love the vegan chocolate and strawberry is one of my least favorite flavors. If I were you, I'd order the sample pack…it's cheaper and you get to try each flavor to
see which one works
best for you
8. Kaytline "Worth every single penny" –
Worth every single penny. I always recommend vanilla cause it's so damn versatile.
You can add strawberries and bananas.
Or chocolate and peanut butter
Or even cold brew to make a coffee shake
9. Nicole "Was spending that much anyway" –
Coach for the discount
and to cover the bill for it. Honestly I was spending that much money on a coffee and breakfast sandwich everyday anyways.
I have also done half scoops to make it last longer, or drink it every other day.
10. Rachael "Worth it as a meal replacement" – I use it as a meal. So basically I'm saving that money on other food and it makes my overall health better. So I cut Healthcare costs. It's really not as expensive as you think!
11. Monica "I cut back in other areas" – It's all about finding other ways to cut back, which is different for each family. It might be something like not eating out so much, skipping that trip to Target, not getting Starbucks, shopping sales to reduce the grocery budget, etc. Those small things add up pretty quickly!
12. Leslie "Depends on how you look at it" – It depends on what your current routine is. For me I was spending $7-$10 sometimes more on breakfast every morning. Either at chick fil a or Starbucks or Einstein bagels or something like that. So shakeology is actually less than that even with the stuff I add to it. So yes $130 seems like a lot but that's a months worth of breakfast. It's just buying in bulk.
13. Karen "I coach and make enough to cover" – I coach. I make just enough each month that it's free (with the discounts) for me. As a teacher, it's the only way I can do it. If I don't make enough money in a month, I don't order.
14. Natalie "Make it part of budget" – It's part of our food budget each month. I find there are people that justify spending $5.00 a day on something else like Starbucks or hair appts or nail appts or whatever, but I prefer to spend that $ on my health. I would never be able to consume that amount of nutrients in a day without it.
9 years in. And yes the coach discount helps, but I haven't been a coach since 2014.
Worst case scenario when my husband was furloughed for 2 years – I did 1/2 scoops each day to make it last 2 months.
15. Brandy "Signed up as coach for discount" – I signed up originally as a coach for the discount. Then fell in love with how I felt and the results from drinking jt. I then thought of the analogy of 1 trip to target! I spend the same on nonsense at Target, made me feel much better about spending it on my health!
16. Quiana "Good with discount" – Get the discount through coaching. Even if I don't help a single person, it's less than $120/month (including the coach fee). That's like $4/day for a health supplement. I spend more than that when I go to subway!! Worth every penny.
And then to can 100% choose to help others, which means you can earn enough where you pay nothing. You don't have to do that, but you can!
17. Myra "I get 3 bags a month" – It's part of our monthly grocery budget. I buy 3 bags a month for a family of 4. We cut back buying junk food, eating out and shit we really didn't need. My family's health is a major priority with diabetes running high in my family. Being sick will be way more expensive in the long run.
18. Kim "Refuse to pay that much" – I refuse to spend money on shakeo or any of the beachbody supplements. Ive dropped 97 pounds without it.
19. Helen "Replaced a lot of other things" – I replaced a lot of other things I was buying with it and actually saved money.
I drank a green drink, toon a probiotic, bought a protein powder, and bought a few of the adaptogens to go in my protein and was spending more that $97 (discount price)
So that's how I made it work
20. Carrie "Worth it as coach for discount" –
Sign up as a discount coach. If money is tight I recommend using it as a nutritional supplement (at that's what it is basically) so when you don't have time to get all your nutrition in then drink a shake. Many of my clients will only drink it during the days they work as they have less time to prepare meals which makes a full bag last longer.
Related Questions
Can You Buy Shakeology In Stores?
Shakeology cannot be bought in any stores at this time you only have two options. Option 1 is to go directly to teambeachbody.com and purchase for a discounted rate there. Option 2 sign up for a free teambeachody membership HERE and get a free sample of Shakeology.
How Much Do Shakeology Shakes Cost?
Shakeology isn't cheap, but that is because it is made with high quality ingredients. Shakeology costs $129.95 a month for 30 servings or $97.46 for 30 servings if you are a Beachbody Coach. That breaks down to roughly $3.25 a day for a coach or $4.33 a day for retail price. When you use for a meal replacement though it doesn't seem as expensive.
Can I Buy Shakeology On Amazon?
Shakeology is not available on Amazon I am sure it may be available at sometime in the future just like most Beachbody products have been in the past. There are many alternatives to Shakeology you can get on Amazon for the same price or cheaper.
Why Is Shakeology So Expensive?
Shakeology is pretty expensive due to the fact it is made with high quality ingredients and a lot of ingredients at that. They are all whole and a lot of work is put into it. When you think about it really only costing $3.25 a day for a meal it isn't that bad. If you are using as just a protein shake yes that is pretty expensive.
Final Thoughts
Overall I believe Shakeology is worth it if you are a member of Beachbody and even more if you are Coach because you can get the big discount. Are there products out there with same high quality ingredients for cheaper? Yes of course there is. But they don't come with the community that Beachbody has. So you can experience it with others.
Lets say you are pregnant and in your 2nd trimester wondering about taking shakeology well of course you should ask your Doctor. But what should you ask your doctor? What should you take with you to ask? Stuff like that you can ask right in the Beachbody community and there are many other that are going through the same experiences as you are day in and day out. So there are others out there for support.