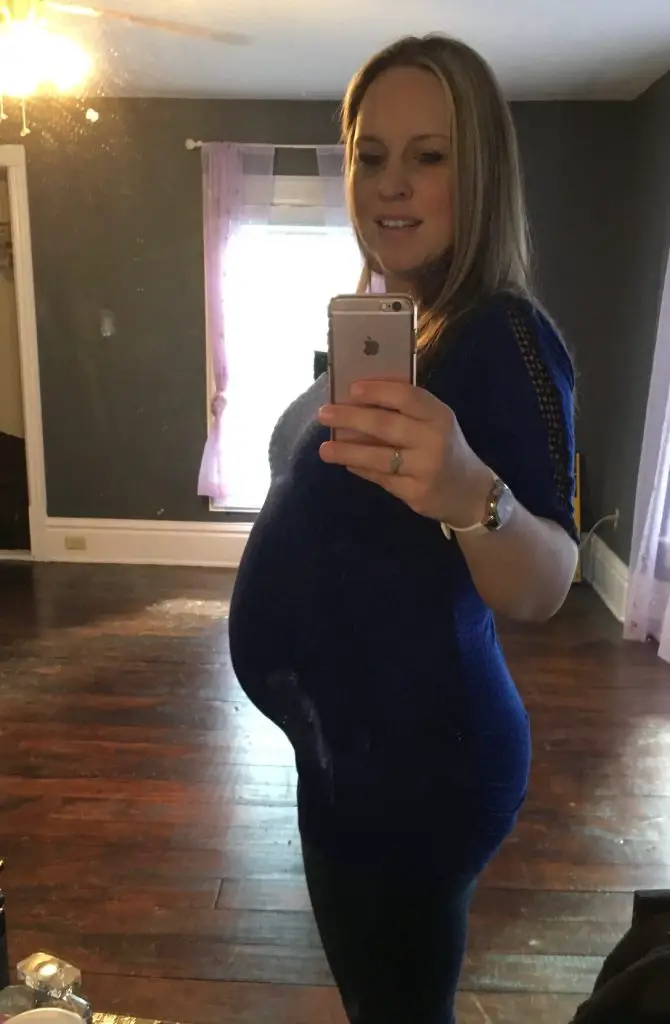 Every pregnancy is different and you should always do what your Doctor states which means start by asking them. But since you are here and we have done a lot of research on Pregnant people using Beachbody On Demand and their thoughts and experiences of drinking Shakeology.
So can you take Shakeology While Pregnant?
Always ask your Doctor first, but in our opinion Shakeology can be drank while pregnant. I have done it and I have a friend who has gone through 4 pregnancies that always drank Shakeology. Just don't use as much for a meal replacement, but more as a gap filler for all those foods you are craving.
As we stated in our opinion we think it s okay to drink while pregnant and our doctors said it was fine. There are certain things obviously you should not eat and your Doctor will explain them to you they probably will include:
High Mercury / Under-cooked Fish
Processed Meat (Sandwich Meat)
Raw Eggs
Limited Amount Of Caffeeine
Hot Dogs
Shakeology While Pregnant
Shakeology can be expensive so you have two options if you are pregnant and have Shakeology to drink. Get over to your Doctor ask them if it is a good idea to continue. Depending on what they say if yes continue as normal drinking your daily shake more as a supplement then a meal replacement though.
If they say no you can always stop your auto-shipments of Shakeology for the duration of your pregnancy. Then the question becomes can you drink Shakeology while breast feeding if you are going that route. You can cancel your Shakeology through their orders page, or you can call and online chat with them as well especially if you have any problems.
If you are a coach either due to recruiting or with the discount you may become inactive if you don't keep your Shakeology order going. You can also look at getting your 60 PV points by getting maybe some bars during your pregnancy if you want to stay active with that. Their is no hurt in going inactive for awhile it is as easy as re-ordering your Shakeology to become active as a Beachbody Coach.
I would also ask your doctor about working out as most will state that if you already are that you can continue for much of your pregnancy. It really is only an issue most of the time if you are just starting to workout while pregnant as it adds more stress to your body on top of your body being pregnant. Since your body isn't used to the additional exercises then it can create complications. So ask your doctor about that as well. You can simply bring a list of questions and a picture of the Shakeology ingredients.
Shakeology During Pregnancy According To BOD Members
We don't want you to just take our word for this since every decision while pregnant is such an important one so we went out and gathered many other opinions. Below is information we curated from Beachbody On Demand Membership forums. We have taken their last name off, but the information, opinions and answers remain the same.
1. Jessica "Yes, Take to your OB" – Most women I've seen post in here, their OB's have recommended it INSTEAD OF a prenatal, not on top of one. There's one other supplement that they still need to take, though. Take a package to your OB and ask for their advice for YOU and YOUR BODY and pregnancy.
2. Bethany "Yes, with OB approval" – I drank it, and had my OB approval. I took prentals too. They said as long as I was not drinking it more than once a day it's fine. I actually only uses half a scoop with mine to be on the safe side. Unfortunately, it made me nauseas now at 30wks and can't drink anymore. But just give your OB a call and run it by them
3. Helena "Yes, while taking a bit of other vitamins" – I drank it along with taking a partial dose of prenatal vitamins. Definitely take it to your OB and get their advice. I actually had to take an additional magnesium supplement on TOP of shakeology and the prenatal… Everyone's different.
4. Shelby "Yes, with Doctor approval" – I was worried about it so I brought the bag to my appointment with me. My doctor said she had no problem with me drinking my shakes and I used almond much with gave me the extra calcium I needed since I don't drink milk. I also lack in many areas of vitamins so instead of taking a bunch of supplements the shakes helped me and the baby get what we needed!!
5. Holly "Yes, 2 kids and pregnant with 3rd" – I have two kids and pregnant with the third. All my doctors have approved me drinking it in place of my prenatal with the addition of a folic acid and DHEA vitamin.
6. Morgan "Yes, drank and baby was perfectly healthy" – I drank shakeology while pregnant and my daughter was born perfectly healthy. I drank my shake for breakfast and I took my prenatal vitamin before bed that way they were spaced out. I've also heard of people drinking shakeology in place of a prenatal vitamin.
7. Louise "No, in UK was advised but still did" – I'm in the UK where the warning is different and it's a definite no. However, I've ignored that 😳 and I take a half dose most days.
The vegan isn't as nutrient dense as the "normal". I saw a thread from one of the science guys who created it that said vegan would be better as too many nutrients otherwise.
8. Brittany "Yes, OB okayed just not as meal replacement" – I had my ob look at it and ok it. The only thing she said was not to use it for meal replacement. Talk to your dr!!! (I also.quit taking prenatals and just added an iron supplement)
9. Melissa "Yes, ask Doctor or Midwife though" – I have been. Ask your doctor or midwife though, don't go off of other coaches recommendations. Each pregnancy is different, and it may or may not be recommended for you. I know a lot of women have said their doctor said it was fine to drink Shakeo instead of taking a prenatal, and to just add a folic acid supplement. Personally my midwife said it was fine to drink on top of taking my prenatal. Our bodies will flush out the extra.
10. Kassidy "Yes, drink it and take folic acid" – I don't take a prenatal. I drink Shakeology and take folic acid and call it good. Doc approved but that's what my doc approved for me. I would talk to yours. Shakeology has been a lifesaver for keeping my digestion "regular" though!
11. Sara "Yes, Doc said fine just take folid acid as well" – I actually just got back from the doc a few minutes ago. She said it's fine to take by itself instead of a pre natal BUT you have to add a folic acid supplement. I have MTHFR so I take methylated folate anyway, but she definitely stressed needing to get extra folic acid/folate in.
12. Maria "Yes, drank throughout pregnancy" – I drank it throughout my pregnancy and aside from a wicked case of sass he turned out great 😉 haha my dr actually asked to buy it from me because she was impressed with it!
13. Brooke "Yes, with prenatal ask Doc" – Ask YOUR doc, as they know your specific needs/situation and everyone's pregnancy is different 🙂 Don't listen to what others say/suggest over the interwebs — they haven't examined you, or your baby ****. But seriously, take a pic of the ingredients in — mine has me still take my prentatal, especially since I drink the vegan formulation and it is NOT fortified with any extra vitamins like the regular formula is 😉 They will likely have you still take your prenatal if you are drinking the vegan formula as well as extra folate.
14. Elizabeth "Yes, but no prenatal" – Talk to your doctor. For my 3rd kid I stopped drinking it. For my 4th I wanted to keep drinking it so I talked to my doctor about it. He said it should be fine, but do not take it with a prenatal vitamin because that's too many of the same vitamins each day. However, still take a folic acid pill each day. My baby is healthy and everything went fine during pregnancy and delivery.
15. Shannon "Yes, consult your doctor" – I would consult with your doctor but my obgyn said it was perfectly fine. She also said taking prenatals with it was fine too. So I have done both my entire pregnancy and everything has been fine. I'm 36 weeks.
16. Debbie "Yes, must check with doctor" – You must check with your doctor as everyone is different. I checked with mine and drank the vegan since it was not fortified. Anyone that gives you any advice other than to check with your doctor is irresponsible. Please please ask your dr. Coaches are not doctors unless your doctor is your coach then so be it.
17. Maite "Yes, everyday" – I'm 36wks…everyday! Really helps keep your regular during those times of constipation and it's a nice boost of nutrients! I also add 2 cups of spinach to my shakeo so I'm getting my needed calcium and iron as well
18. Chelsea "Yes, drink it everyday" – I drink it everyday and I'm due in 2 weeks (it is my prenatal, do NOT also take a prenatal vitamin) what I take extra is folate since ShakeO doesn't have enough of that. It is perfectly safe and I know my lil man is getting the best superfoods and nutrition possible!!😊👶💙
19. Christine "Yes, with prenatal and take vegan" – I drank vegan bags my entire pregnancy and while nursing for the past year. Whatever vitamins you and your baby can't absorb you will excrete them anyway. I also did take a prenatal vitamin and I still do both while nursing. My doctor agreed with it
20. Stefanie "Yes, I drink regular" – Totally didn't read all the comments but I'm currently 30 weeks preggo. I can definitely say that i drink it & it has helped me a ton! If i drink regular shakeology then i don't take my vitamin that day (too much vitamin A). If i drink vegan then i do take my prenatal.
It's helped me even my blood sugar and is one of the only thing i take in that sustains me for multiple hours. I use more healthy fats (lots of pb, natural whipping cream or half and half) in it than i used to & it's been so great.
Final Thoughts
We went through over 100 (173 to be exact) opinions on this matter and found some interesting data. Just over 95% (166 out of 173 people) said they drink and agree to drinking Shakeology, but and that is a big BUT also stated to talk to your OB, Doc, Midwife that you are seeing first to get approval.
You don't have to bring the entire bag in all we did was take a pic of the ingredients. We also drank the regular Shakeology and as you can see there is some discrepancies their with the Vegan vs Regular. So if you want to just look up the ingredients on both and take them both to your Doc to ask your opinion.
The overwhelming conception was also that you would want to take Folic Acid with your Shakeology in the least. There was some differences on whether to take prenatal vitamins with your Shakeology, a half dose, or none at all. Again this should be a question your Doctor answers as everyone is different. They can test for what you are low in and absolutely need.
Definitely do not use as a Meal Replacement but more as supplement and prenatal. In our experience vitamin pills just don't absorb as much as liquid or gummy vitamins anyway so this does seem like an easy decision for most Doctors.