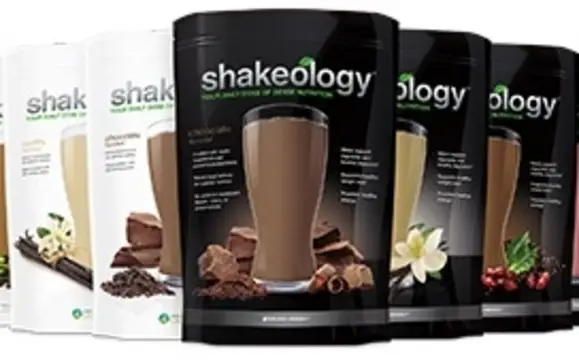 Shakeology markets itself as using whole foods to make its product. We have been asked these questions a lot over the years and there unfortunately isn't an easy way to answer this one.
So if you have gluten allergies or celiac disease you definitely need to ask these questions and get the best answers you can before even thinking of trying shakeology. After all anybody that knows what can happen if you do eat gluten will want to stay as far away from it as possible.
*Also I always try to be the least bias person I can be whether I am getting affiliate commissions or not from a company if the company doesn't like that then that's okay I will still voice my opinion and those of others. Which is why I add on opinions of other real peoples opinions and answers to my articles.
So is Shakeology gluten free?
Shakeology is currently labeled as being gluten free but it is not certified as being so. This basically means it is not gluten based but can have some gluten in it from the farming side and/or transportation. 
Looking for the Best Gluten Free Shakeology Alternatives on the market CLICK HERE!
Best Gluten Free Products On Amazon:
If you are gluten sensitive it may be worth it to try Shakeology, but just start at a lower dose like 1/4 scoop instead of full scoop to see the affects.
If you have celiac disease I would not look at taking Shakeology before consulting your doctor.
But if you are seriously considering taking Shakeology also read further so you can see the active ingredients and more details on the gluten situation.
Is Vegan Shakeology Gluten Free?
Yes Vegan Shakeology is Gluten Free based on not containing any gluten based products however they are not certified. Their basis for this is where the manufacturing takes place in a plant where there are Gluten based products also manufactured. So basically cross contamination is a possibility is what I get out of the language they present on their site.
In a way they are being transparent because they don't claim to be gluten free on their bag and they don't claim to be certified gluten free either.
Vegan Shakeology is lactose free so that is a good thing since they are made with easy to digest plant based proteins. So again I wouldn't try this unless you have mild reactions to gluten products or else consult your doctor.
Shakeology Ingredients
Here is a list of the ingredients in Shakeology that they also list on their site.
Whey
Pea
Sacha Inchi
Chia
Flax
Quinoa
Camu-camu
Acerola Cherry
Bilberry
Lycium Berry
Green Tea
Luo Han Guo
Pomegranate
Rose Hips
Vitamin A
Vitamin C
Vitamin E
Moringa
Chlorella
Spirulina
Spinach
Kale
Ashwagandha
Astragalus
Cordyceps
Maca
aitake
Reishi
Schisandra
Yacon Root
Chicory Root
Bacillus
Coagulans
Amylase
Cellulase
Lactase
Glucoamylase
Alpha-Galactosidase
Invertase
How Is Shakeology Gluten Free With Wheat Grass And Kamut?
This is a question that has come up and we have done the research to find out why as well. The reason is that the wheat grass and kamut are harvested before the grass has has had a chance to come to maturity. Until that time wheat grass and kamut do not produce gluten.
Straight from Beachbody:
"Shakeology is not certified gluten free. Although Shakeology is made with gluten-free ingredients, all Shakeology formulas are in a manufacturing facility that also processes known allergens such as soy, milk, egg, fish, crustacean shellfish, tree nuts, peanuts and wheat (gluten) ingredients."
User/Customers Reaction To Gluten Free Shakeology
Below are answers we gathered from our research on whether Shakeology is gluten free. The overall reaction was negative and I understand why as if you are allergic to gluten or have celiac you are not going to have a kind reaction to it. So again try Shakeology at your own risk or go for a certified gluten free meal replacement similar to Shakeology.
These were pulled off of a Celiac forum and also other health forums and posts. Grammar was corrected where we thought it needed to be to make more readable.
GlutenFreeMann responded to the questions: "I don't know anything about the company Beachbody, but I have read on here of people reacting to wheat grass in vitamins that were labeled gluten free. IMO, those shakes would not be safe at all even if they say they are "gluten free"."
Hermitgirl had adverse reactions to Shakeology as you can see: "I can tell you that Shakeology made me violently ill. I only used half the packed of powder. I wouldn't touch it with a ten-foot pole after how sick it made me. I had never had such an intense reaction before, but had the same thing the last time I was glutened a few weeks ago."
Looking For Answers also has celiac and responded: "I personally don't eat any of the gluten grain grasses, even though they are supposed to be gluten free they make equally as sick. Plus, they are cheap filler ingredients – humans aren't supposed to eat grass"
Cpeabody is a Beachbody Coach and avid shakeology user: I am a Beachbody coach and have been drinking Shakeology for almost 2 years. It is an amazing product but those with Celiac need to make an informed decision on if they want to try it.  My son is 5 and has Celiac and I do not give him. I trust Beachbody and their statements but my son reacts to wheat grass and the vegan formulas have oat protein in them and unless those oats are certified gluten-free they can be troublesome for Celiac's.  My son can not eat any oats at all so the vegan option is out ans our regular formula has whey and he can not consume dairy either.  Just the oats alone without being certified is enough for me to opt out of giving him Shako.  Still on the hunt for something comparable that he will drink. He loved his Shakeology before being diagnosed!"
Ellen Black has celiac and had a very detailed response: "I am a celiac who needs to eat certified gluten free in order to avoid, at a molecular level, the reaction to gluten in my diet. I have been gluten free for over 21 years and yet blood and stool tests still reveal I have the anti-gliadin antibodies and test gluten positive. I have not been particular about "certified" gluten free until recently when my doctor, in an effort to track down the cause of unexplained chronic inflammation and pain, discovered I was still reacting to gluten even though not eating it. Let me be very clear about this next point: I do NOT notice a reaction when eating non-certified or potentially cross-contaminated gluten free products, so the suggestion above that I "try it out and see how I react" is really dangerous advice in my case. If you are a celiac, you need to determine along with your doctor whether certified gluten free is necessary for you."
Older Video From Creators:
Introducing Yourself To Shakeology
You should consult your physician if you have celiac or bad reactions to gluten. However if you are going to try it then you should only try it in a small dose at first. Start with this process:
Day 1 – 1/4 scoop with 12 ounces of water
Day 2 – 1/2 scoop with 12 ounces of water
Day 3 – 3/4 scoop with 12 ounces of water
Day 4 – 1 full scoop with 12-16 ounces of water
If you do get a reaction do not increase either stop immediately or stay with same dose and try to make sure it is the shakeology and not something else you consumed during the day.
If you do have reactions look for another gluten free option like Garden of Life Gluten Free Meal Replacement Chocolate Powder
Final Thoughts
Most people I have seen do like Shakeology whether they are an affiliate or not.
Is it the cheapest thing on the market, no but it is based on my research and personal experience a high quality product overall. Most people won't think twice about ordering something off Amazon or going to GNC without doing research first.
I would say keep doing your research don't stop here. Look for high quality Gluten free products where there price is manageable since something like a protein you are going to use probably daily.
If I personally had Celiac Shakeology would be far from my first choice on a Gluten Free Protein/Recovery Shake.