The great thing about Beachbody On Demand is its versatility of being used on multiple devices. You can download to certain devices as well for those times when you don't have the internet.
GET YOUR 100% EXCLUSIVE BEACHBODY WORKOUTS JUST CLICK HERE!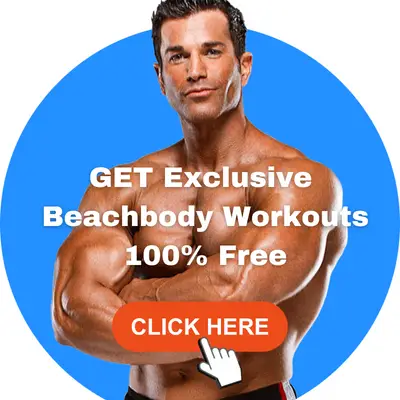 So can you stream Beachbody On Demand through your Xbox One? 
Yes you can get Beachbody On Demand to stream on your Xbox One it just isn't as easy as downloading an app. You have to use another software or app to do so like a mirror  or screencasting app from your phone or from your laptop. 
*Want to make it very easy with the Beachbody App then just get a Fire Stick HERE!
Beachbody Streaming Devices
TOP Beachbody On Demand Streaming Devices
Check Price
Type

Top

Top

Top

Top

Fire TV Stick with Alexa Voice Remote HD
Check Price
Voice Command

Top

Top

Top

Top

Fire TV Stick 4K streaming device with Alexa
Check Price
4k Option

Top

Top

Top

Top

Roku Express | HD Streaming Media Player
Check Price
Best All Around

Top

Top

Top

Top

Fire TV Stick Lite with Alexa Voice Remote Lite
Check Price
Budget Friendly
How To Mirror Beachbody On Demand From Phone To Xbox One
When it comes to mirroring there used to be free ways to make this happen to your Xbox unfortunately with the updates that have come with iPhone and Microsoft this has dissipated. There are now several ways to do it for pretty cheap we have taken the easiest way we have personally used to stream our phone to Xbox One using what is called AirServer.
Airserver basically turns your Xbox into a display device that will show anything that is currently displayed on your phone like Beachbody On Demand. It also does the audio of course. I have had problems in the past with this so head to have speakers hooked up via aux cord. Now with the new phones not having a headphone jack it makes it more difficult. Not impossible just more difficult.
No jailbreak needed for your iPhone just $14.99. You can use this for anything not just Beachbody On Demand as well. You can use the mirroring function for all your phones, computers, televisions and of course consoles.

The directions are the same for Android as well except you will be using the Google Play Store.
Steps For Getting Your Smart Phone To Display Beachbody On Demand To Xbox One
Go To Xbox Store and search/download Airserver
Make sure to select the Airserver Xbox Edition
Press right on your controller and hit "A" to get the Q code to display
Download Beachbody On Demand App For your iPhone from App Store. (Android – Google Play Store)
Login and save as logged in for two weeks
Download AirServer Connect from your app store (play store).
Click on scan QR code and allow camer access.
That is all there is too it after that your phone will display right to your expect.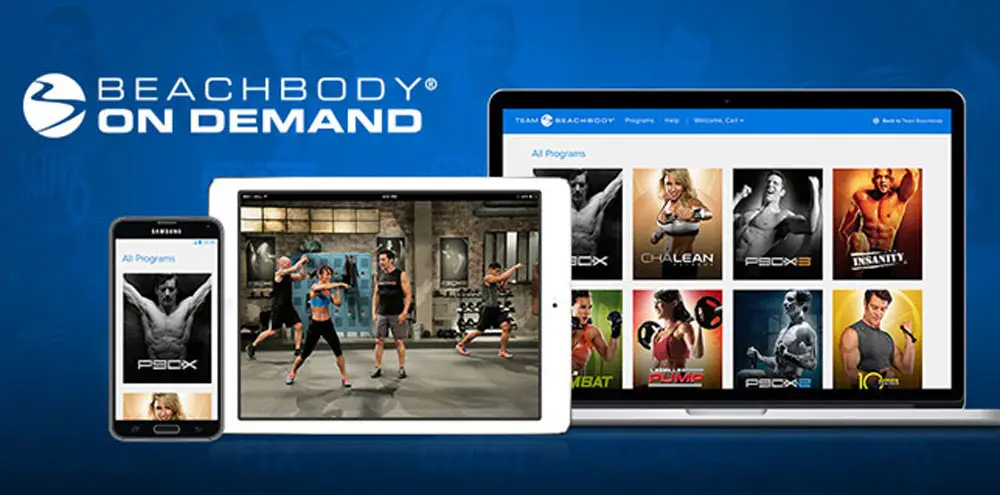 Other Options For Mirroring To Your Television
There are many other options you have at your disposal for getting Beachbody To Your Television.
Laptop – you can either stream right on your laptop or hook up HDMI (and wireless HDMI) to your TV. This is a great way to do it especially with the wireless version. If you use Windows there is an Miscrosoft Wireless Display Adapter that works great for all windows computers.
Amazon Fire Devices – all firesticks and Fire TV are supported. The firesticks go for so cheap it is worth it by far I have seen them as cheap as 14.99 during the holidays.
Roku – you need a 2nd generation or newer to stream Beachbody On Demand but it works just as good as Amazons streaming products.
Google Chromecast (And Chromecast Stick) – this is another great device. Even can Google Cast (mirror) from your iPhone to Chromecast.
Smartphone – almost any smartphone that has access to app store for Apple or Google Play Store.
Tablet – most tablets have the same app the one for iPad works really good and you can also stream right from the internet on your tablet.
Final Thoughts
So there you have it your options to stream your Beachbody On Demand through your Xbox One. It isn't the easiest thing to do but if you go with the AirServer it can serve many purposes across many platforms and products.
As you can see there are many other options. We personally prefer the Firestick and FireTV as we have them setup in most every room. Since we have kids never know what room we are going to be working out in.
Plus with firestick and firetv you can hook up to Ethernet we don't have the best internet and wifi doesn't reach in all areas of our old farm house. So I have run Ethernet to some of the rooms. We are currently working on upgrading to Fiberoptic as it was just ran up to our house amazingly since we live in the middle of nowhere. That is another reason we currently have unlimited data with AT&T both with your cellphones and a couple tablets so we can stream Beachbody On Demand on there if our internet isn't working well.