Flexibility is a major issue with most all people especially those looking to get into shape. You may be lifting weights which tightens your muscles with that increased tightness then comes increased soreness as well. You need to make sure you are at least stretching after your workouts and on your days off. You can maybe add in some Yoga or Barre workouts as well. Here are the workouts you can use to gain that flexibility.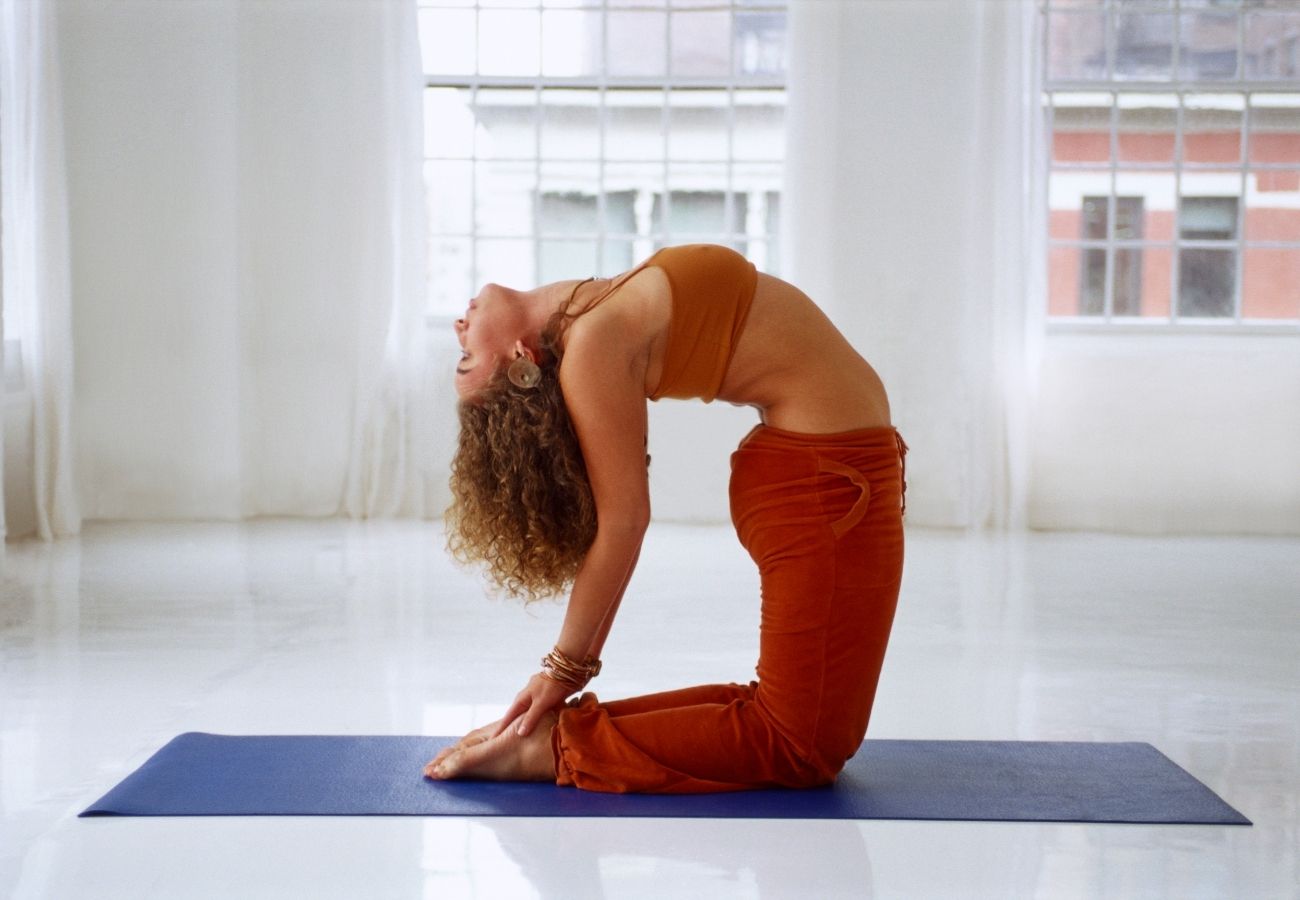 Beachbody Flexibility Workouts
Below are the top single workouts to get your flexibility on track this will lead to less pain and more energy over time. So don't do these workouts once and think they will be like a magic pill. Give them a couple weeks to get your hips, muscles, and rest of joints loosened up before you give up on it.
These are single workouts meaning you can incorporate them into any routine or program. You can do most of them as the same day as another workout I would just spread them out a bit. As in if you perform a normal workout in morning maybe do this later in afternoon after work. You can do before or after regular workout as well as long as you have the stamina for it and not just starting to workout. There should be little to no equipment needed for all these workouts
Beachbody Equipment
Best Beachbody Equipment
Check Price

Top

Top

Top

Top

Beachbody Resistance Loops for 80 Day Obsession, Beachbody Workouts
Check Price

Top

Top

Top

Top

80 Day Obsession Equipment Bundle - 21 Day Fix BPA Free Portion Control Containers Resistance Bands, Core Sliders, Guide, Planner, Recipe eBook, Tape Measure
Check Price

Top

Top

Top

Top

Beachbody Core Comfort Mat
Check Price

Top

Top

Top

Top

Beachbody Strength Slides and Booties
Check Price

Top

Top

Top

Top

Gliding Discs Core Sliders and 5 Resistance Bands
Check Price

Top

Top

Top

Top

Beachbody Adjustable Exercise Equipment Step Platform for Sports & Fitness
Check Price

Top

Top

Top

Top

Cordless Jump Rope for Fitness, Tangle-Free
Check Price

Top

Top

Top

Top

Pink 80 Day Obsession Equipment
Check Price

Top

Top

Top

Top

Two Adjustable Medium Dumbbells
Check PRice
Teclor Adjustable Weight Bench
Check Price
Iron Gym Pull Up Bar
Buy Now
Power Tower Pull Up Bar and Dip Stations
Buy Now
Best Flexibility Workouts In Beachbody
There have been some great flexibility and stretching routines added to Beachbody over the years below are the top ones we recommend. We didn't want you to only take our word for it so we actually went out and gathered opinions of many other Beachbody On Demand users to get their feedback on other Flexibility Workouts which we have below.
1. Barre Blend: 10-Minute Yoga Blend (10 Minutes) – Grab your yoga mat and get down with Elise with this quick fix tension releaser. Release tension throughout your body with these yoga inspired poses.
2. Barre Blend: 15-Minute Yoga Blend (15 minutes) – These moves are sure to get your mobility going with some consistency. Hit the reset button with dynamic stretches and mobility moves that relax and rejuvenate.
3. 21 Day Fix Real Time: Pilates Fix (30 Minutes) – Pilates is a great all around workout in itself then add in the improved flexibility you get from it and it is a double win. Increase muscular strength, improve your flexibility, and enhance coordination and balance.
Other Great Flexibility Workouts In Beachbody
4. 21 Day Fix Real Time: Yoga Fix (30 Minutes) – Autumn continues her flexibility work from Pilate fix with this yoga workout that is sure to make you sweat and work while getting your stretch on. Increase your flexibility as you improve your balance, mobility, and strength.
5. 3 Week Yoga Retreat: Stretch (31 Minutes) – This is an entire body tension releasener that will help loosen up those joints, hips and muscles. When you lengthen your muscles they are less sore and it speeds up the recovery. Release tension in muscles throughout your body with a variety of poses that will make you feel good all over. Might want a yoga block for this one and/or yoga strap.
6. 3 Week Yoga Retreat: Core (32 Minutes) – Don't forget about your midsection if you are having problems with your back or lower midsection this is the workout for you. The foundation of your yoga practice starts in your core. Vytas begins your retreat with exercises that engage, activate, and build awareness of this very important muscle group.
7. 21 Day Fixe Extreme Real Time: Pilates Fix Extreme (30 Minutes) – Do not perform this until you have done the regular 21 Day Fix Pilates Fix workout so you can see if you are ready to go extreme. This total-body workout using a resistance band will carve out a strong core and lift your booty.
8. Morning Meltdown 100: Re-Vibe (20 Minutes) – If you haven't done Jericho McMatthews MM100 routine I highly recommend especially if you are just starting out as it takes you to knew levels through progression. Refresh and revive with a relaxing flow that transitions into deep, static stretches that ease tension and boost blood flow while gently increasing range of motion.
9. 3 Day Refresh Yoga: Chill Flow (35 Minutes) – Elise is here to make everything better. Take and easy and chill with this relaxed routine to get your flexibility on. A gentle flow class focused on balance, flexibility, and relaxation, with a short guided meditation on intention.
10. Morning Meltdown 100: Freestyle Flow – This workout is designed to get your body recovered as you get deeper into your yoga poses you will deepen your flexibility at the same time. This yoga-inspired flexibility and mobility workout can help optimize your recovery. This time around, try to press deeper into your poses as you focus even more intently on your breathing.
11. 3 Week Yoga Retreat: Balance (28 Minutes) – Being stable will help you with your flexibility. Have you ever noticed that one side of your body is stronger, more flexible, hurts less this is a workout that will help with that. Find stability not just physically but mentally and emotionally, too. Challenge yourself with a series of different postures to help you develop better balance inside and out.
12. 3-Day Refresh Yoga: Restore & Stretch (30 Minutes)- Have you ever had an amazing intense workout and just want to lay down, veg out, and get into that tubby or hot tub? Well before you do that perform this amazing routine to help speed that recovery while drinking your recovery drink. A restorative class to improve mobility and restore and reset your nervous system with a short guided meditation on gratitude.
13. 4 Weeks Of The Prep: Range & Repair (40 Minutes) – Cesar knows all about intense workouts with his 4 Weeks Of The Prep and 6 Weeks of Work. This will ease those muscles where you need too. Glance through all the weeks of to find the one you want most as they specialize in certain trouble areas of the body. Enhance your recovery and exercise performance with mobility exercises designed to ease tension and increase range of motion from head to toe. You do need strength glides for this.
14. Focus T25: Stretch (25 Minutes) – After Shaun T kicks your butt for the week he has this deep stretching that helps lengthen the muscles, ease some soreness, and work on that flexibility. After 5 days of hard work, stretch it out—and enjoy this one! You deserve it.
15. 80 Day Obsession: Stretch & Release (16 Minutes)- 80 Day obsession is a great intense workout that deserves a great recovery workout. So if you are sore from another program try this quick routine to get you on track and motivated for your next workout. Enhance mobility and unlock greater strength with this dynamic stretching routine.
16. 3 Week Yoga Retreat: Flow (30 Minutes) – This is a little more advanced so if you have never done yoga before start with some different ones in this program or Beachbody Yoga Studio. May need the yoga block for this one. If you've ever heard of vinyasa flow, now you will experience it Beachbody- style. In this class, we put everything you've learned so far and connect it with your breathing in a flowing format.
17. 80 Day Obsession: Roll & Release (19 minutes) – You need a FOAM ROLLER for this, but if you have one Autumn is great with this routine. We have a couple foam rollers and plastic ones as well. Reduce soreness and speed recovery from head to toe using a foam roller in this "self-myofascial release" session. ​
18. 3 Week Yoga Retreat: Flow On-The-Go – This is a condensed version of the regular flow workouts. So if you are short on time and looking for that flexibility from a yoga workout here you go. A faster, more advanced version of the flow class. Also great for when you are short on time but still want a little yoga!
19. 3 Week Yoga Retreat: Take 10 – AM (10 Minutes) – This is a morning routine to get your body lubed up and energized for the day. Wake up your body and energize your mind in this mini-flow class with Faith.
20. Beachbody Yoga Studio: Yoga for Low Back Pain (11 minutes) – If you have issues with your lower back, work an office job, or somewhere else where you sit for long periods this is the routine to decrease the pain in your back and increase the flexibility in your body in only 10 minutes. Most of us have experienced the discomfort of pain in the lumbar spine. Vytas provides a few simple stretches in just 10 minutes that will help to alleviate some of that pain.
21. P90X3: Dynamix (30 Minutes) – If you like Tony Horton this a great routine to get into weekly. When lifting weights you need to lengthen and loosen your muscles. Increase your range of motion, flexibility, and stabilization to help maximize the results you get from every routine.
What Should I do On My Days Off To Recover and Work On Flexibility?
We didn't want you to only take our word for it on these workouts. So we went out and gathered information on what Beachbody On Demand users are doing on their days off to increase flexibility, progress, and recovery.
Real BOD Users Opinions
1. Sarah "The Prep Recover" – The Prep recovery is by far the best stretching I've done. Also Joel's foam roll video.
2. Ryan "Do some yoga" – Tell him to man up and do some yoga. The stretch from upward and downward dog always helps loosen up the shoulders. Especially, when in a flow. And if he is lifting a lot and heavy, he needs to decompress his spine. Stretching glutes, hammies, IT band all help loosen up the back. And the best foam roll vid would be Tony Horton's recovery and mobility from P90X2. It's an hour and he tells you the dos and don'ts.
3. Kelci "Stretch & Release 80DO" – I really enjoy 80DO stretch and release, it's short but effective
4. Kris "Range & Repair The Work" – The Range and Repairs from the work would be a great start. As he is not used to stretching, some of the dynamic recoveries may be better for getting started and then he can do some yoga once he gets used to it more. There are also several yoga and stretching routines on Beachbody Yoga Studio that are around 10 minutes, so also good for beginners. The Freestyle Flows in MM100 are good, as are the Dynamic Recoveries in MBF/MBFA. Lastly, the 10 minute stretch routine in TurboFire is one of the most underrated stretching routines on Beachbody. So good! All of these relatively short routines (10-25 minutes) would help him get used to doing it without being overwhelming OR making him feel bored compared to his other workouts.
5. Destiny "Range & Repair Prep" – I hate yoga, too, and just find it painful (not exaggerating — I always give it up because it's hurts too much and not in the good way). I really liked both L4 recovery workouts and Range & Repair from The Prep. Tai Cheng also helped me a lot with pain and mobility — my squat depth improved and my knees don't feel "crunchy."
6. Amy "3 Week Yoga Retreat" – Mbf really works on shoulder mobility. I also loved the three week yoga retreat & felt it helped both my shoulders & hips.
7. Linda "Range and Repair The Work" 
8. Giancarlo "Range and Repair The Work" – I would suggest he does the range and repairs. He should be able to match each R&R with his workouts. One from the prep (maybe do this on rest day) and 6 different ones from the work. If someone did the R&R's like this weekly, they'd gain some solid mobility in their day to day life. There is also the 21 day yoga retreat which is a great introduction into yoga.
9. Ashley "Range and Repair Prep" – The range and repair in 4 weeks of the prep is amazing. It's total body and about 40 mins. I finished the program a while ago but still throw that into my schedule once a week. All of the range and repair from the work are great too and he can match it to whatever area of his body he is working on that day. The one in the work are 20 mins and separated by body part so hips, lower body, shoulders & biceps, etc.
10. Cat "Range and Repair" – The range and repair from The Prep is the best
11. Ethan "X Stretch P90X" – X Stretch from P90X is great
12. Valerie "X Stretch P90X" 
13. Don "Range and Repair" – I use the 40min stretch from 4wks of The Prep, Range and Repair, it stretches the entire body. After that I foam roll for 10min or so.
Summary
So as you can see Beachbody On Demand has a ton of recovery & flexibility workouts to choose from. Start at the top and work your way around until you find something you like and it works well for you. The Users overwhelming favorite was Range & Repair for both the Prep & Work. So if you are lifting weights and pushing the limits this may be where to start.
We are heavy believers in the Range & Repair along with Yoga to get your self aligned. I remember walking into a Physical Therapist and he asked about my stretching and I honestly never really worried about stretching. But since having multiple surgeries and injuries including hernia, sciatica, AC separations, rotator cuff tears, torn pectorals, torn groin, Achilles, among other injuries. So I take stretching very seriously these days along with my overall flexibility.