Whether you are trying to get into shape for a certain sport or trying to run a 5K Beachbody has you covered with its wide array of workout programs. If you can't find one specific program you want to do there is more then likely a hybrid program for it as well.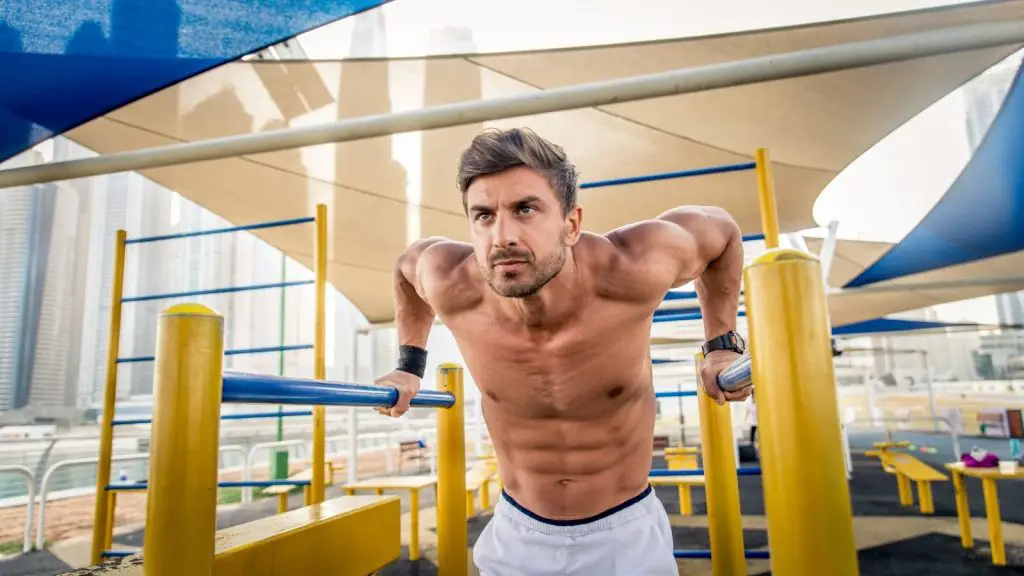 So what is the best all around Beachbody workout program for athletes? 
The best workout to get you in game shape is definitely Insanity Asylum Volume 1 & 2. Insanity is more of an advanced workout to improve coordination, agility, power and speed. Shaun T brings it with challenging you to improve, get leaner and ripped. You will reach your max at some point in this workout so take a break, regroup and get back at it. 
Insanity The Asylum Volume 1 
Description: With Shaun T and INSANITY: THE ASYLUM'S Lockdown plan, you'll burn up to a thousand calories per workout and achieve insane weight-loss goals. This will get you in the best shape of your life.
Equipment Needed:
Agility Ladder
BOD Rope
Resistance Loops
Chin Up Bar
Why Insanity Asylum? 
This is the next level from the original Insanity and Insanity Max:30 so if you haven't completed those first proceed at your own risk. This is the ultimate all around sports focused workout program in the Beachbody On Demand library. In Volume 1 Shaun T has you focusing on only sports moves that will help you get in the game and dominate. This was directly inspired by sports specific training used by professional athletes around the world.
Duration
30 Days
With the focus being limited to just 30 days you hit the ground running so you better be ready. You are going to focus on building speed, coordination, balance, agility, and power. This will result in you running faster, jumping higher, and being able to hit harder. He focuses specifically on cross training with plyometrics, speed/agility training, strength/power, core and balance exercises. Each workout will help you reach the next workout in progression. So you will increase things such as speed, reps and working more on form until you master all the moves. So it is inevitable for you to increase in all areas.
Summary 
In the end you will get leaner and stronger at the same time. Be sure to take your before and after pictures so you can see your amazing results over the 30 days.
Insanity The Asylum Volume 2
Description: These fat-scorching workouts will improve your speed & agility, your strength, core, legs and glutes. You'll engage every inch of your core, helping you blowtorch belly fat and eliminate love handles.
Equipment Needed:
Agility Ladder
BOD Rope
Dumbbells or Resistance Bands
Chin-up Bar
Resistance Bands
Why Insanity Asylum Volume 2? 
After completing Volume 1 of course you need to complete Volume 2 to keep the intensity going upward. Shaun T states the work doesn't even start until you get tired and he definitely shows you that in this workout program. In Volume 1 you learned and perfected the fundamentals of sports performance. Here you build on that and it will get a bit more complex as well. Just don't get frustrated and push through the new strength moves, dynamic power exercises and a lot more.
Duration 
30 Days
Again only 30 days so no time to lollygag you gotta get serious on the first day. Shaun T will keep you going you just need to stay focused and on point. The biggest thing with these workouts is getting back on track when you mess up.
Summary
In just doing this for 30 days you will take what you learned in Volume 1 take it to a whole new level. After this there are many ways you can go and one of those is a Hybrid of Volume 1 and Volume 2. Your agility and ability to explode will be off the charts compared to where you started. Make sure you keep your progress notes and pics so you have something to look back on. This could be something like 40 times, vertical, shuffle run, etc.
Beachbody Workout For Athletic Look
Okay so maybe you don't just want to talk the talk and walk the walk you want to look the part as well. Beachbody programs can definitely help you out in this department since most of the trainers have worked with world class professional athletes and celebrities to help them transform their bodies.
Below are the Beachbody workouts you will want to do for a certain look.
Barre Blend (Dancer Look)
Elise is amazing and you may know her from her yoga work, but this program will take you on a becoming a dancer look journey. Barre Blend is a low-impact, high-intensity, and high-energy workout program from barre expert, professional dancer, and 3 Week Yoga Retreat co-creator Elise Joan. Barre Blend helps create a lean, toned physique through a fun fusion of ballet barre, Pilates, and cardio interval training.
30 Day Breakaway (Runner Look)
Idalis is amazing and will get you outside and looking like a real runner in no time. 30 Day Breakaway is your chance to get back to the basics, cut through the everyday noise, and do what your body was born to do — run. In just 30 days, Beachbody Super Trainer and track-and-field athlete Idalis Velazquez will help you discover the joy of running, build a strong, lean physique, and use that strength and stamina to take on a different kind of goal: completing a 5K.
10 Rounds (Boxer)
Joel will have you looking like an amateur boxer in no time with this program. This sweat-drenching boxing program delivers a maximum cardio burn by combining technique, repetition, and intensity for an incredible TOTAL-body workout. 3 days a week you will work on nothing but boxing techniques and moves that will get you in the shape of a boxer. Not saying you will be among the elite boxers, but you will be able to get into a boxer gym and look the part and learn quickly.
6 Weeks Of The Work (Basketball)
That's because in 2017, Amoila became an overnight sensation on Instagram after posting the incredible three-week transformation of  NBA superstar, Julius Randle. Management had famously told reporters that only athletes in peak physical condition would play the following season. So after seeing Amoila's work on social media, Julius enlisted his expertise. In just three weeks, Amoila transformed Julius into a new player. Not only was he sporting a brand-new six-pack, but he was lighter on his feet and in the best condition of his career. Since then, Amoila has become the go-to strength and transformation specialist among NBA athletes and celebrities alike. Jordan Clarkson, Elfrid Payton, Rodney Hood, Bobby Portos, and Jack Osbourne all count themselves as dedicated clients.
Body Beast (Bodybuilder)
Sagi will get you the bodybuilding look and walk you are going for. you can gain as much as 20 pounds of muscle in the duration of the program, which consists of six workouts per week over three months. And while there's no way you'd be able to pack on that much mass just doing the workouts, the team at Beach Body has put together the complete package, including how much and what you need to be eating, as well as the supplements you should be taking.