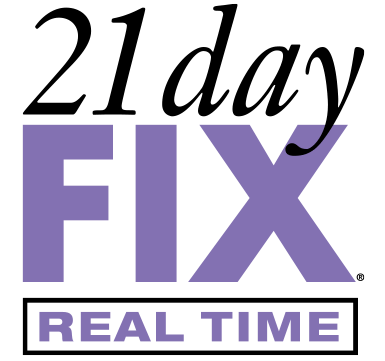 There is this new "Real Time" wording that keeps popping up and if you are anything like us we wanted to know exactly what this meant. Well we got the answer along with many others answers below.
So what does Real Time really mean on BOD? 
Real Time in Beachbody On Demand means they are actually recording all the workouts live while going through them during the same progression you will be. Meaning the results you get and they get will be during the same time you are performing the workouts in the program. 
Want to get your Beachbody Equipment shipped to you in 2 days well just CLICK HERE!
What Does Real Time On Beachbody Mean?
There has been a lot of speculation on what Real Time means for Beachbody. Put simply it is what you see is what you get where you are on the same journey as the trainer and those working out around them.
Having said that it isn't as scripted so you will hear some things that you normally wouldn't like people messing up what they are saying and such since it is all recorded live.
With these going on live there is a lot going on behind the camera including a prompter and people performing the next workouts. The trainer is getting a lot of cues for the timing of the workouts when to move and what to do. So this puts a lot of work on the crew as well that you never get to see.
Other Real Time Questions
What Is The Difference Between 21 Day Fix and Real Time?
The original 21 Day Fix was recorded based on a schedule not on the actual program. So they recorded the Real Time version over the course of the actual program. This way you can see the results of the actual cast members that are working out around Autumn she also uses the same ones everyday making it that much more real.
What Does LIIFT4 Real Time Mean?
LIIFT4 Real Time means the workout program was recorded in succession of how you are going to go through and experience the workout. For this example LIIFT4 is 4 days a week. So you have Monday and Tuesday first two weight days then a day off then Thursday and Friday finish strong. So the people you see working out around Joel Freeman in this workout program are experiencing it the same you are for the most part. Joel does switch it up with who he has working out at the same time, but overall you will see the progression they make at the same time you are making improvements.
What Does Muscle Burns Fat Real Time Mean?
Muscle Burns Fat Real Time means that Super Trainer Megan Davies is going through the workout with her workout companions live and following the actual calendar. This was a little different as the pandemic was going on so she actually had to adapt and do the Real Time sessions via zoom with the other people working out at their homes. So it was a little weird at first, but you get used to it and she did a very good job adapting in my opinions. This is the 3 week part 1 beginner portion then comes the advanced. I will say this was pretty tough for beginner, but was very good at the same time.
What Does Muscle Burns Fat Advanced Real Time Mean?
Muscle Burns Fat Advanced is the second 3 week workout program. The Real Time means that it is recorded live and in progression of the calendar you are too follow. So MBF is 6 days a week for 3 days a week the people you see working out in the program follow that same schedule. So as you go through it you can see each others results which is great. The only downside is that you will get some errors and such happening since they don't cut anything out.
What Does 6 Weeks Of the Work Real Time Mean?
6 Weeks Of The Work with Amoila Cesar is an amazing workout program especially with the results you can get in just 6 short weeks. The "Real Time" means it was recorded during that 6 week time frame and people you see in the videos follow the same schedule you will be for the most part. As you can see they switch it up quite a bit here I guess just to get some fresh people in there. Didn't bother me any as you can see some of them are struggling quite a bit and made me feel much better with the way I was struggling. The other thing with this program was the cussing because you can see them slip up sometimes but Amoila doesn't really give a sh*t and that doesn't bother one bit at all. Some of the things they say are TMI, but overall an amazing program that you can get some great results with.
What Does Morning Meltdown 100 Real Time Mean?
Morning Meltdown 100 otherwise known as MM100 Real Time means that it is actually being record over those 100 days of workouts which is pretty crazy. Most programs are recorded much more quickly sometimes doing 2-4 workouts in a day. This is a great program to follow as you can see the progression of the people who are working out at the same time you are making improvements. There are many modifiers that you can do as well.
What Does 10 Rounds Beachbody Real Time Mean?
10 Rounds Real Time from Beachbody means it was recorded over those 6 weeks of workouts. So the same people you see in the workout videos are doing it at the same time you are if you follow the calendar. So 5 days a week with 3 boxing workouts and 2 weight workouts. Now Joel being Joel does switch them up quite a bit, but a lot of the time they are doing the workouts on the other side of the camera as well. 10 Rounds gets it done though the boxing progressions then the different weight workouts with one day being upper and under lower. Time Under Tension is what Joel preaches for the weight training.
What Does 21 Day Extreme Real Time Mean?
21 Day Extreme Real Time is an advanced program based off of 21 Day Fix. The real time simply means they are actually performing the workout program over those 21 days at the same time you will be. It also means no edits so you get some errors and blips every once in awhile. Both 21 Day Fix and 21 Day Extreme are now both recorded in Real Time.
What Does 80 Day Obsession Real Time Mean?
80 Day Obsession is a great program with Autumn holding it down. The Real Time just means it was recorded over that 80 days that you will be following. Meaning the people are working out just like you so the results they get you will see at the same time more then likely. 80 day obsession is a great workout that
What Does Barre Blend Real Time Mean?
Barre Blend Real Time is a great program that takes place over 8 Weeks. The real time means it is actually recorded over those 8 weeks so you are going through it just like they are if you follow the calendar.
What Does Transform: 20 Real Time Mean?
Transform: 20 is a Beachbody program that was recorded in Real Time. This means that it follows the calendar you are going to follow with the program. So for this specific program they did this for 20 minutes at 6 days a week over 6 weeks. So when you are going through the program you will see results they get along with the results you will get.
What Does Real Time Mean According To BOD Members?
So we didn't want you to just take our word for it so we went out to some forums and groups and gathered information from real Beachbody On Demand Members to get their opinions.
We curated this information meaning we only changed the grammar or spelling where needed to make readable.
1. Julianne "Test the real time" – I think it's that they don't double up on exercises and test the "real time" out of the exercise.
2. Karen "Recorded over weeks not days" – Real time means they were recorded in real time over weeks, not days. The programs are no longer 7 or so workouts that get repeated.
3. Amanda "Each day different" – It means each day of the program is a different day just like us. That way you're not hearing the same thing constantly by reusing the same videos a few times a week. It's like they're doing it with you.
4. Rachel "Real Time Progress" – It also means that you see the"real time" progress of the cast that is in the program because they are filmed the same way you do the program (eg. They film the one work out each day over the 21 or 60 or 80 day period).
5. Laura "Filmed as it happens" – Real time is filmed live "as it happens." No repeats, means less boredom and burnout because every day is a different workout. Others are filmed once and repeated throughout the course of the program.
6. Krystyna "Real time can get annoying" – Real time gets annoying as its real time talk and conversations. Recorded programs have more tips and instructions. After a few rounds I mute the TV as the conversations get really old fast.
7. Monika "Different workouts everyday" – Real time means that if there is 6 weeks workout you will have every day different workout for this 6 week. You are not repeating any day like in Insanity for example.
What Does LIIFT4 Stand For?
LIIFT4 stands for Lifting Interval Intensity Training where it is actually high intensity interval training but they simply took out the High and replaced with L for Lifting. It is a great program that goes over 8 weeks mixing in interval cardio training, circuit weight training, and pyramid weight training. Each one of the workouts finishes with some core exercises and at only 4 days a week you get quite the return on the time you put in.