Losing weight can be a daunting task, but it is definitely achievable with the right tools. That's why we've created this printable weight loss tracker! This tracker will help you keep track of your progress, as well as, your body measurements. We've also included a weight tracker to help you stay on track. You can download these printables for free below!
Best Free Weight Loss Tracker Printable & Planner
With our weight loss tracker printable, you can keep track of your development. There's also a weight tracker and a measurement diary included. Both of these printables are now available for download below! We hope that you will be inspired to make an action plan and achieve your objectives by looking at this!
This weight loss strategy is intended to assist you maintain track of your progress! It might be a lot of fun to keep track of how your healthy behaviors affect your weight reduction efforts!
Download Free PDF Weight Loss Planner HERE!
Download Free EXCEL Weight Loss Tracker HERE!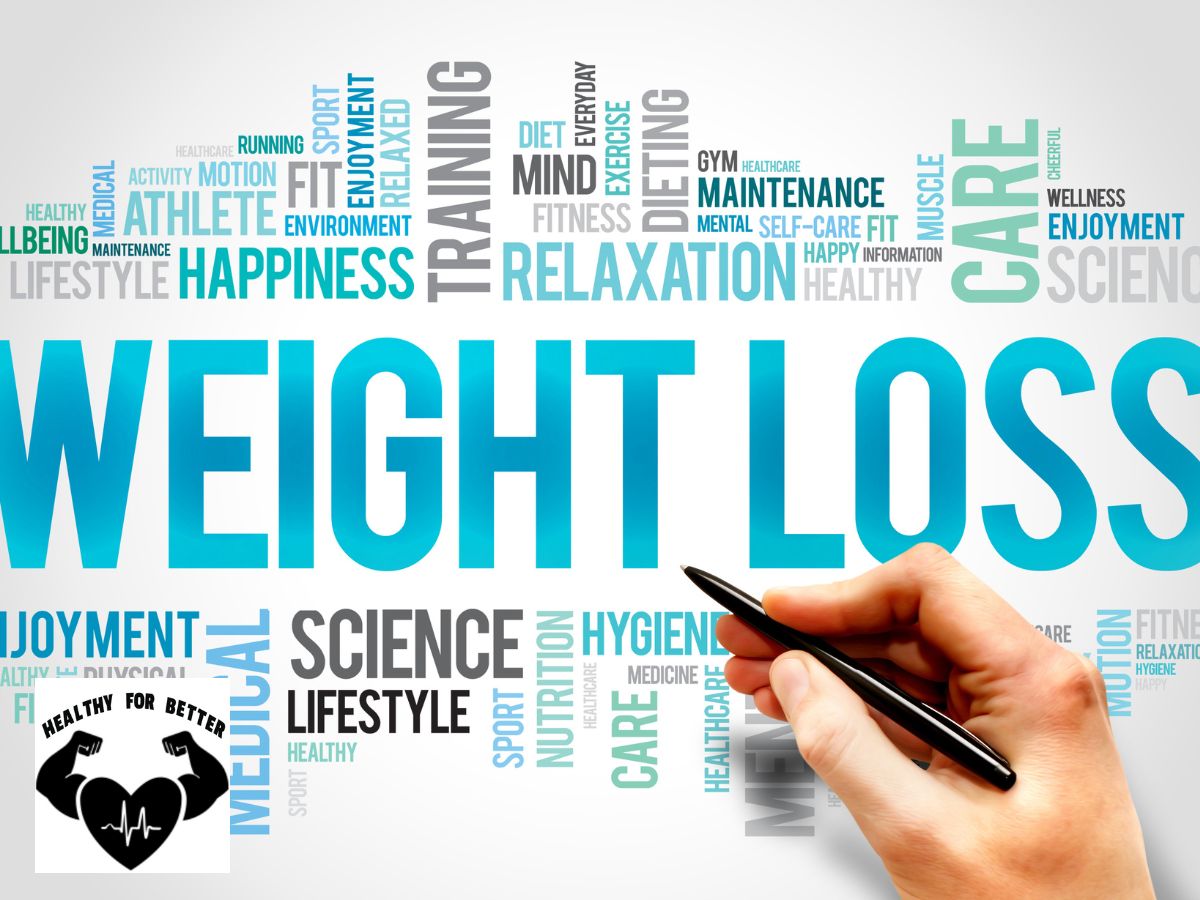 Why use a monthly weight loss tracker?
Setting yearly objectives or long-term SMART objectives is a great approach to encourage yourself! When things are tough, seeing your development with our weight reduction printables may give you inspiration!
We can all use a little help sometimes to stay on track.
Tracking may assist us in keeping our promises and following through on them. People may also utilize this technique to improve their lives by focusing on one thing at a time.
How to Use Weight Loss Printables & Fitness Tracker
You may use these printable PDFs to record your weight, and we strongly suggest tracking your measurements using them.
HOW TO INSTRUCTIONS
 You can click any printable weight loss tracking image to download the file
Print The File out
Everyday (or weekly) jot down your goals you have reached circle the day when you have completed the daily goals
Weight Loss Goal Chart
Use these free weight loss track apps for personal use only.
We hope each weight management template and meal planner helps you every day. Just click on any image or link below the image to download the corresponding weight loss plan!
Weight Loss Measurement Chart
We sometimes feel that our weight is affected by hormones, digestion, or water retention. Therefore, we often take measurements of our waist size, hip size, bust size, and arm circumference when we're not too hungry.
GET THE FREE BODY MEASUREMENT CHART TEMPLATE HERE!
Best free weight loss planner for tracking calories, macros, and
If you plan ahead, you can also keep yourself on track and reach your health and fitness goals! Check out this fun weekly weight loss planner here.
Weight Loss Tracker Bullet Journal
There are plenty of fun ways to keep track of your goals if you're into bullet journals. Here are some examples of our favorites.
GET THIS HABIT TRACKER PRINTABLE HERE
This bullet journal weight loss tracker helps you keep track of everything you eat and drink each day so you don't miss anything important.
We also enjoy using a bullet journal for a daily water log.
GET THIS FREE 30 DAY WATER LOG HERE!
You might also want to check out this weight loss journal template.
GET THIS WEIGHT LOSS JOURNAL PRINTABLE HERE!
My Experience & Tips
To help myself stay motivated when trying to lose weight, I like to keep track of what I eat and drink every day by writing down everything I consume in a notebook or an app like MyFitness Pal.
When I don't track my daily progress, I tend to gain weight.
Keeping a daily log of everything I eat and drink, including calories, carbs, protein, fat, etc., has helped me stay on track with achieving my fitness goals. It's also been helpful for keeping my fitness journal and weight tracking printable resources organized.
Treating yourself to a weight loss reward is another way to keep yourself motivated when losing weight.
For me the easiest way to lose or not gain weight is to do intermittent fasting. There are many different ways to go about this the simplest is the 16/8 version where you eat for 8 hours then fast for 16. Another example of intermittent fasting is the warrior diet where you eat one big meal at night other wise known as OMAD. So you can also just go from a 16/8 to a 18/6 then a 20/4 which is similar to OMAD.
I like intermittent fasting because it doesn't require me to change what I'm eating, just when I'm eating it.
If you want to give intermittent fasting a try there are many resources available online with instructions on how to do it.
I also like carnivore and keto because then you are keeping it simple by only counting carbs while on keto. Carnivore even easier as you are just eating Meat (eggs, bacon, beef, etc.) until full then eat again when hungry.
Best Weight Loss Track App
So you don't want to print off a planner and just use an app since you always have your phone on you. Well that is great their are only two apps that can do it all for you see our review below:
MyFitnessPal VS LoseItApp: Which is best?
A good nutrition tracker is needed to keep track of your macronutrients. We'll compare two popular nutrition trackers: My Fitness Pal vs Lose It in this video. We'll go through the benefits, drawbacks, and which one would be best for you.
Overall, Lose It has superior tools than MyFitnessPal. However, tracking macros with Lose It is simpler.
MyFitnessPal vs Lose It App
It's critical for you to understand that the apps' daily calorie objectives are most likely too low. If you're following the Master Fast Program (MFP), you shouldn't be consuming less than 1200 calories every day. However, if you'd rather use the Food Freedom, Your Way Technique, your calorie consumption might need to be adjusted accordingly.
Both apps may be used to keep track of your daily activities and exercise. I propose turning off the ability to eat back some of your activity calories.
Ease of Use:
It's natural for you to want what you're used to. The degree to which something is simple for you to use is influenced by your previous experiences.
Lose It has been around longer than MyFitnessPal, so I'm sure I've used it before. Some people believe Lose It! to be simpler than others, but that depends on the person. As I've been using Lose It! for three weeks now, I can confirm that it has gotten easier.
Free Versions:
One of the greatest features about these tracking software is that they are entirely free! There are a lot of fundamental functions available for free, so you won't have to spend any money to get started. nMy Fitness Pal is used by many of my one-on-one coaching and group coaching clients for calorie monitoring.
Both applications are available on both Android and iOS smartphones. Here's a comparison of MyFitsi­nessPal's free features and what comes included with Lose It! Basic.
MyFitnessPal Free
 Tracking nutrition (macro %) as goals – not grams.
Track activity
Keep track of your progress.
Barcode scanner.
Import recipes.
 Lose It! Basic
 Personalized Weight Loss Plan
Intuitive Logging
Smart Camera: Use your camera to scan package codes or the food itself and let Lose It! technology help you log it.
Connect Apple Health and Google Fit for seamless tracking.
Community Support
If you decide to use either MyFitnessPal or loseit!, the free version of both applications has everything you need to track your calorie intake and be successful.
If you're looking for an easy way to track your macros, there are hacks around both trackers. You can view your macro summaries in your Nutrition tab and you can make them work.
That being said, if you're looking for a way to log your food easily, I'd recommend upgrading for a better interface.
Winner: Lose it!
Lose It is a good app for tracking your calorie and nutrient intake, with additional features in the free (freemium) version. I enjoy the food scanner feature, which allows you to scan your meals and add them to your diary. You may also create personal macros that will automatically add items to your food log based on what you consume.
For example, if you're trying to reduce weight, you might include all of your food items except for carbohydrates in a macro.
You can scan the product bar codes in the free version of the app.
Paid Versions:
MyFitnessPal Premium
You can get access for just $19.99 per month.
 Nutrition tracking
You can set your custom carb, protein, and fat goals down to the gram level.
Guided Fitness & Nutrition Plans*
Custom Home Screen Dashboard
Food Analysis & Insights*
Meals & Recipes
Ad-Free*
Subtract Exercise Calories*
Add carbs, fat and protein quickly
File Export
Exercise calories* (or don't attach your fitness trackers as an alternative)
 Lose It! Premium
Price: $39.99 per year (USD) *Premium Features Bold Also has a lifetime license deal of $99 at times
Smart Camera
Synchronize health apps + track exercise
Sync Devices (Apple Watch, FitBit, Garmin Connect, Misfit)*
With advanced tracking*, track your macronutrients (protein, carbs, fat), water intake, blood pressure and measurements, etc.
Meal & Exercise Planning*
Patterns and Celebrations*
Quick Add Carbs, Fat & Protein*
Email reports*
 Winner: Lose It!
I was hesitant about Lose It at first. But when the price dropped from $39.99 to $29.99, I decided to buy it. It showed up on my phone automatically, so there was no second thinking required.
Macro Tracking
You can use these tips to help you get started with macros. With Lose It Premium, you may track your total daily calorie intake as well as break it down by macro nutrients. You may even create customized views for each macro nutrient.
Look for green checkmarks next to each item on these applications to ensure you're logging the correct data.
That being said, there were several foods on "LoseIt" that I had yet to input into their nutritional information. I entered them manually.
On My Fitness Pal, this happens just as frequently. You may add a new food by clicking "Add Food" and filling in the ingredients yourself. It's only one click away from being done now.
Winner: MyFitnessPal
For me, tracking my macronutrients has been easier with My Fitness Pal than Lose It. They have the same number of steps, but I missed them in Lost It! Because I had to scroll down at the beginning, it made me miss them. That may seem stupid, but it took me longer to find because That being said, I don't do this very often – it still took longer to discover (note; neither one has an option to quickly add fiber).
Calorie Tracking
While they may seem similar, there were some distinct distinctions between MyFitnessPal and LoseIt. You can use either one for calorie counting.
There were no serious problems with the recipes. However, there was one minor problem with the macros. If you use a Green Verified Checkmark, everything will be fine. Don't be concerned.
I double-check it by checking several resources before adding anything to my list if I'm not sure whether a product has been certified by an organization.
Packaging variations may account for significant variances between foods manufactured in the United States and Canada. It's typically a few calories more per serving, but it happens rarely.
Calorie Counter Winner: Tie
MyFitnessPal vs Lose It App Recipe Capabilities
This is a fantastic app for tracking calories and weight loss, but it doesn't allow you to import a blog URL directly into the program to make recipes. This will save me time by eliminating the need for me to manually enter each recipe into the software, not only because I frequently utilize other blogs' recipes, but also because I use many other blogs' recipes on a regular basis.
With Lose It, you can manually create recipes but they aren't a copy and paste the links as MFP does. To add an ingredient, you need to type it into the box. Hopefully, this will be added in the future.
MyFitnessPal is a simple-to-use internet application that allows users to track their food and exercise routines. Its recipe database has many thousands of healthy options, so it should be no trouble finding alternatives for any dinner. Users may also save favorite meals and establish personal diets.
For busy individuals who don't have time to weigh, measure, cook, weigh, and record their meals, a digital scale with measuring cups and a notepad is probably the best alternative.
Although MyFitnessPal does not provide meal plans or recipes on its mobile apps, it does have them. I've never used any of these dishes before. They appear to be delicious!
Is it ideal? No, it is not.
It's both convenient and appreciated!
Food Database and Selection
My Fitness Pal has more food and dining information than Lose It. It makes perfect sense because they've been in business for a longer amount of time, with many more users.
There were several excellent dining options at Disney California Adventure Park during the lunch hour. However, there weren't as many outstanding dinner alternatives.
I discovered more detailed pizza dishes on Lose It, such as California Pizza Kitchen's Thai Pizza on a cauliflower crust. So there you go! And it's really delicious.
The question is whether a Dole Whips' Mickey beignet has the correct calorie count. I don't believe it's always accurate.
Winner (for now): MyFitnessPal
With MFP, there were fewer issues than when using the Lose It app. There was a lot less manual input.
That being said, Lose It database has improved over the past few years so, eventually, it will be solid with even more food choices.
For overall features, MyFitnessPal beats Lose It by a mile. Lose It has fewer overall features but its macros are better than MyFitnessPal's.
It doesn't really matter which one wins; they're both good.
If you don't have any budget restrictions, I recommend MyFitnessPal. You can use it for free, and it has all the features I need for my clients.
If you're willing to pay $5/month (about £3) you'll get access to an extensive library of workouts, plus unlimited progress tracking, goal setting and nutrition tips. And if you decide you no longer want to continue paying, you can easily delete your account and everything associated with it.
Once again, you don't have to pay a premium price for either app to succeed in your weight loss goals. I've had clients who use both apps successfully without paying anything extra at all.
Premium makes it easier.
Is it necessary? No.
If you're looking for an app to help you lose weight, gain muscle, or maintain your current bodyweight, you can't go wrong either way.
My favorite macro tracking app
For tracking calories, I use Lose It exclusively right now. However, I plan on switching to MyFitnessPal when I start working out again in August.
If I decide to stay with Lose It or move away from it, I'll update this post and explain why. As of now, I really enjoy the premium subscription features I receive at a low cost. There is some initial learning curve, but I've been able to manage it.
Which one do you prefer and why? If you use another app, please share your experience in the comments.
If you choose MyFitnessPal but aren't sure how to use it? Check out the basics here.