There are quite a few ways to access Beachbody On Demand which makes it great for traveling. You can use your laptop, tablet, smartphone, streaming box or even smart tv with casting. However when you get ready to workout you want to get going as quick as possible because everybody is busy these days. This is why I would definitely have a backup to your laptop such as a phone or tablet. We go through how to quickly fix your situation on your laptop below as well.
Why is my Beachbody On Demand not working on my laptop? 
There can be numerous different reasons why your BOD is not working on your laptop. The biggest and most popular reason is because your Browser isn't working correctly. We highly suggest you try a different browser like Google Chrome, Mozilla Firefox or Opera and stay away from Microsoft Edge. It just doesn't seem to work well with Beachbody On Demand along with Safari. 
Other ways to get your BOD up and running quickly:
Clear Cookies
Log out and back in
Restart computer
Hook up via ethernet instead of WIFI
Try another computer to make sure BOD is the reason not working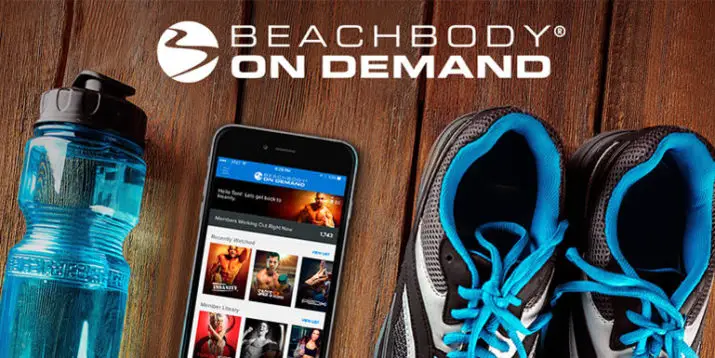 Instead of using your laptop why not get one of the Best Beacbody Streaming Devices all you have to do is CLICK HERE for the top ones that will be shipped to your door in as little as two days. 
You can also see some of the best ones available on Amazon below:
Beachbody Streaming Devices
TOP Beachbody On Demand Streaming Devices
Check Price
Type

Top

Top

Top

Top

Fire TV Stick with Alexa Voice Remote HD
Check Price
Voice Command

Top

Top

Top

Top

Fire TV Stick 4K streaming device with Alexa
Check Price
4k Option

Top

Top

Top

Top

Roku Express | HD Streaming Media Player
Check Price
Best All Around

Top

Top

Top

Top

Fire TV Stick Lite with Alexa Voice Remote Lite
Check Price
Budget Friendly
Beachbody On Demand Clear Cookies
Clearing cookies can solve a lot of issues and I would highly suggest you do this at least once a month. When you use a browser, like Chrome, it saves some information from websites in its cache and cookies. Clearing them fixes certain problems, like loading or formatting issues on sites.
Follow these steps for Chrome:
On your computer, open Chrome.
At the top right, click More .
Click More tools  Clear browsing data.
At the top, choose a time range. To delete everything, select All time.
Next to "Cookies and other site data" and "Cached images and files," check the boxes.
Click Clear data.
Beachbody On Demand Chromebook
If you are having issues with Beachbody On Demand on your Chromebook you can try using a different browser as well. Just go to your Play Store and Download other browsers like FireFox or Opera.
Try your login with that. This is after you have already tried clearing your cookies and restarting your computer.
Playstore also has the Beachbody App as well so you can use either the browser or the app.
Beachbody On Demand App For Computer
Beachbody On Demand App is only available on Tablet style computers and Chromecast Laptops.
Outside of those you can stream on the browser of your choosing. Most browsers work, but based on your operating system some browsers will work better than others.
We prefer Chrome or Firefox.
BOD Laptop Issues From Users
We didn't want you to only take our word for it. So we scoured the internet for other BOD User Responses on the issues they have had and what fixed it with using their laptop. This information was curated so nothing has been changed except any spelling or grammar where needed.
Real Users
1. Julia Moore "Log in and out" – That happened to me the other day. I logged out and logged back in and it worked.
2. Shelley "Delete Caching" – Do you stay logged in? Try deleting cache and logging out. Exit the internet browser completely and then try again
3.  Angela "Call Beachbody" – Call Beachbody Customer Service if you can't get it resolved. They can help you troubleshoot and clear caches files. Make sure you are using chrome. That browser is most compatible with BB's site. +18004707870
4. Olivia "Use different browser" – Chrome works the WORST for me. I have to use the firefox browser.
5. Jana "Log out and re-open browser" – I logged off and closed and reopened my browser, logged in again now it's working!!
6. Linda "Click around" – The other day logging in and out was not working for me. I clicked on a different program just to see if the 'play' showed up and it did. I then went back to my program and suddenly it worked again. It seems that be happening more and more in the last few weeks. It's a frustrating way to begin your day!
7. Jessica "Delete App and Re-install" – This morning I tried to do my workout on the app and it had a loading symbol when I clicked on programs and wouldn't load. I had to delete the app and reinstall
Results
Majority of users over 80% said logging out and back in while closing the browser and reopening as well worked for them.
Around 4% said they just clicked around and re-booted and it worked.
Related Questions
How Do I Download Beachbody On Demand Workouts On My Laptop?
Beachbody On Demand only has an App for Chromebooks so you can only download the workouts to there or a tablet as well. The only other way to download workouts is using some kind of extension on Chrome or Firefox.
Can I Stream Beachbody On Demand On My Laptop?
You can stream Beachbody On Demand on your laptop using your Chrome or FireFox browser will work best. If you have a Chromebook you can also download a Beachbody On Demand App from the Playstore.