Planet Fitness is one of the most well-known gym chains due to its prominent "lunk alarm" and laid back exercise atmosphere.
Recently, I checked out the Planet Fitness near me with a friend to see if it was worth getting a membership.
When it comes to deciding if a Planet Fitness membership is worth it, the answer is largely no – especially for anyone who has more than 3-6 months of training experience. People who powerlift or do CrossFit would be better off in another kind of gym because they lack several standard strength training tools and have strict regulations about weight lifting. For this reason, the majority of people should look elsewhere for a gym that best suits their needs.
This article will cover my experience at Planet Fitness and explain why there are better gyms.
I'll also discuss:
Evaluating the benefits and drawbacks of a Planet Fitness membership
How much does a Planet Fitness membership cost?
What types of tools and facilities does Planet Fitness offer?
What are the policies of Planet Fitness?
Is it worth hiring a personal trainer from Planet Fitness?
Advice for Planet Fitness beginners
A list of alternatives to Planet Fitness along with grievances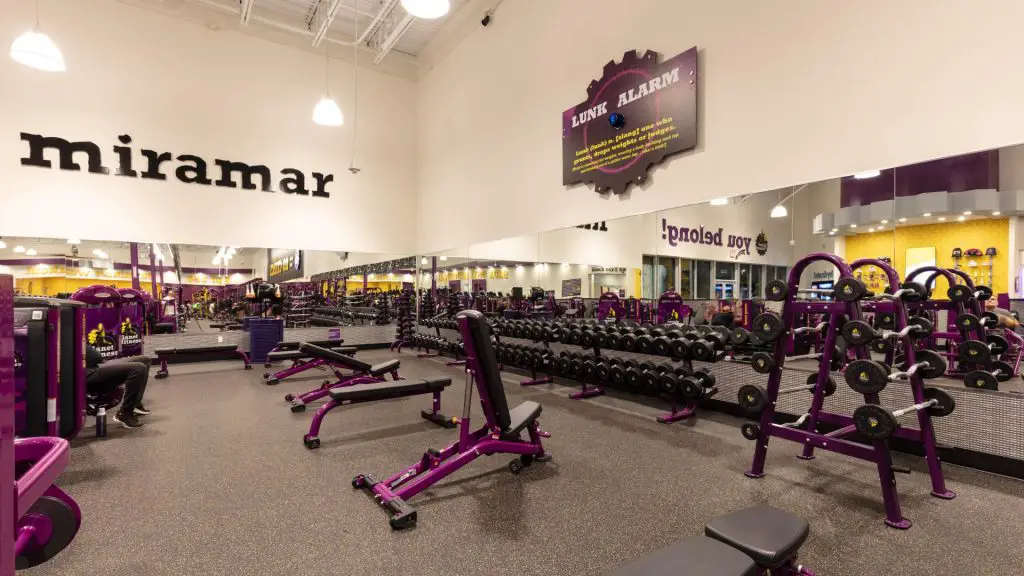 Reflections On Working Out At Planet Fitness
As soon as I stepped into Planet Fitness, the thing that struck me was how pervasive the purple shade is. While it's the brand's official color, seeing all of the equipment in this color was rather eye-catching.
When I visited, the members were in their 20s-40s. Most had stuck to the cardio machines; however, when I went to the free weights section, people stared — perhaps due to the incorrect assumption that women don't belong there.
The Planet Fitness I went had 5 Smith machines, all of which were taken the whole time. Surprisingly, there were no barbells, squat racks and dumbbells stronger than 50 lbs.
The gym was clean, including the floor, bathrooms and lockers. I found that the equipment was organised in a sensible manner, despite the number of cardio machines being greater than those for weight training.
The staff was friendly, but overly aggressive in pushing me to become a member. I would only consider signing up if I was relatively new to working out or
Planet Fitness's structure and the equipment accessible did not suit my style of exercise. Even though it advertises itself as friendly to all levels of fitness, I felt uncomfortable there. Other gyms are more expensive, yet they allow you access to better facilities and environment that is more pleasant.
In my opinion, referring to Planet Fitness as a "progress-free" zone instead of judging-free is inaccurate, as it's not the right gym for those who want to become stronger and fitter.
Please bear in mind that I am sharing my experience doing workouts at the Pompton Lakes, NJ branch. While some details are common across most locations – such as
Exploring the Advantages and Disadvantages of Planet Fitness
Planet Fitness is not perfect, but just like all gyms, it has its own advantages and disadvantages. I've listed some of the pros and cons of Planet Fitness.
Pros
Black Card members have the luxury of being able to access any Planet Fitness, which is great for those who travel often or need to maintain their fitness routine even when on vacation.
For a small monthly fee, you get plenty of amenities such as massage chairs and tanning beds, the opportunity to bring a guest whenever you like, and discounts on drink purchases from their smoothie bar.
At this gym, they offer free Wi-Fi access, which is great because you don't have to use your phone's data plan if you want to listen to music or watch videos while exercising.
Planet Fitness's membership plans are reasonably priced, with few to no hidden fees. What's more, the gym is transparent in regards to their costs, which makes it easier for customers to know what they'll be paying for up front.
Cons
At the Pompton Lakes location, there was not a single barbell. This omission of foundational strength equipment undermined Planet Fitness's mission to provide a non-judgemental environment for all patrons.
Planet Fitness has a significant limitation in that their dumbbells only go up to 50-75lbs, whereas other chain gyms have dumbbells that can reach 100lbs.
If you don't follow the rules, the staff members won't hesitate to activate the lunk alarm. Although I initially believed that it was all just a marketing ploy, I
What is the price of a Planet Fitness membership?
Planet Fitness's membership plans are consistent in all locations and consist of two options.
Classic
The Classic package costs $10/month, along with taxes and fees.
Every so often, Planet Fitness runs a special offer on their Classic plan that requires just a $1 enrollment fee and an annual fee of $39. There is no contract involved.
The Classic plan includes:
Home Club: Unrestricted Access
Free Fitness Training
Free WiFi
The fitness training program designed to give you personalised workouts with a trainer. If this is not feasible, you can opt for small group sessions or a 30-minute express circuit training option.
If you're searching for a gym with free passes or trials, take a look at our detailed guide: 14 Gyms With Free Passes & Trials.
PF Black Card
A Black Card membership costs $22.99/month with taxes and fees included. There is no enrollment fee, but it requires a 12-month contract; also, a $39 annual fee must be paid.
Benefits of a Black Card membership include:
Accessing Planet Fitness Services Worldwide
Bring a Guest Anytime
Use of HydroMassage
Use of Tanning
Planet Fitness's use of Total Body Enhancement (I'll discuss it further below), which is their red light therapy booth,
Use of Massage Chairs
50% Off Drinks
20% off at Reebok.com
Planet Fitness is part of our selection of the best gyms for seniors. Find out why it made the list and who else was included.
Day Pass
Planet Fitness provides free day passes to interested individuals seeking membership, however, they are not accepted in all branches.
If possible, I suggest getting a one-day pass from their website. When I contacted their two closest locations, the employees on the phone were difficult and pushing for me to get a membership immediately.
If you're a student, you might be able to get cheaper membership costs. Have a look at our article on the best gyms with student discounts.
Gym Equipment
Planet Fitness has decent cardio and strength equipment, but the option of free weights is not as good.
At the Pompton Lakes location, most of the treadmills, ellipticals, and resistance machines are from Life Fitness. Additionally, I spotted a couple of Life Fitness rowers there too. Meanwhile, the stationary bikes are from Precor brand.
Planet Fitness's dumbbells are made by American Barbell; they only go up to 50lbs, which is adequate for newcomers, but people with more experience in powerlifting, bodybuilding and CrossFit may not find it enough.
Planet Fitness has barbells up to 100lbs preloaded. No bumper plates or Olympic style barbells, but there are weight plates that can be used with the Smith machine.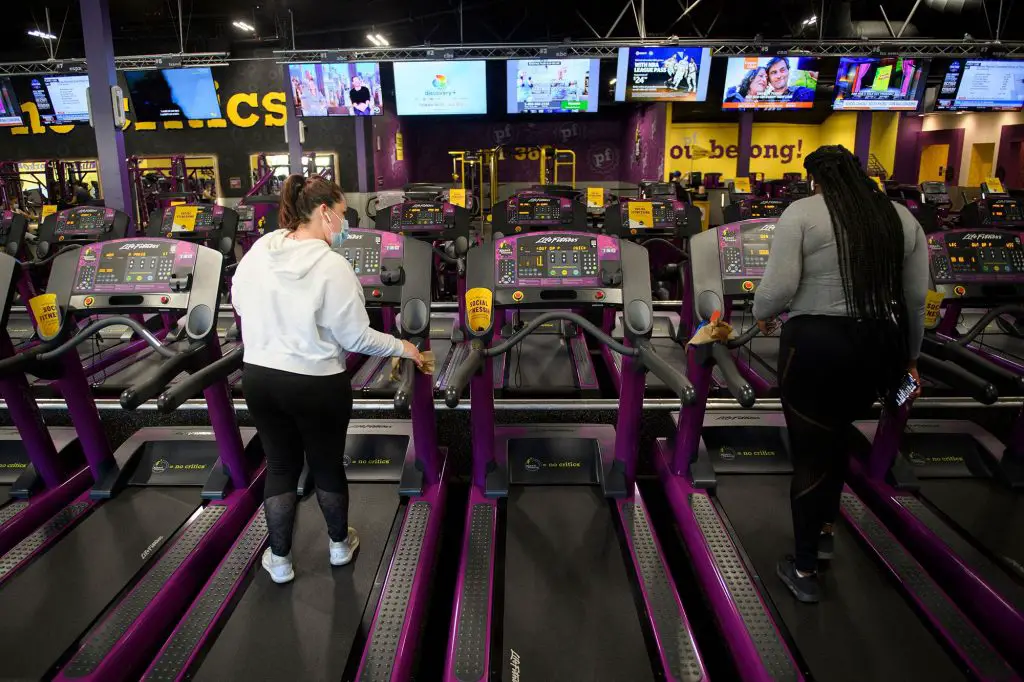 Are Squat Racks Available at Planet Fitness?
Planet Fitness omits squat racks as they want to maintain the tranquil, welcoming atmosphere in their gyms, and they think that the sound of heavy weights being lifted, dropped or clanged is too intimidating for their members.
Planet Fitness doesn't think squat racks are safe and often leads to injury, although I don't necessarily agree. Still, for safety reasons, squat racks are usually not found in most of the locations.
It's been reported that there are some Planet Fitness locations equipped with squat racks because they were originally a different chain gym and owned the equipment before Planet Fitness bought them out. However, these places are not common.
If the nearest gym to you is Planet Fitness, you can still try these alternatives to front squats and some of them may also be used in the stead of back squats.
Does Planet Fitness have weightlifting platforms for deadlifts?
Just like why there are no squat racks, Planet Fitness does not have any deadlift platforms.
Special Features & Amenities
Planet Fitness is known for its relatively low prices, and this is due in part to the limited amenities they offer. Nevertheless, they still provide their members with some perks, including a few special amenities that may not be available at other chain gyms.
Does Planet Fitness have any swimming pools?
Planet Fitness has no swimming pool.
Looking for a gym with an aquatic setting? Read our guide: 10 Best Gyms With Pools, Saunas, & Hot Tubs.
Does Planet Fitness have facilities with saunas?
Most Planet Fitness gyms don't offer saunas.
Does Planet Fitness have access to showers and locker rooms?
Planet Fitness has showers and locker rooms, but you have to bring your own towel because they don't provide any towel services.
Lockers are only available to use while you're working out and can't be used to store your belongings overnight.
Looking for a comprehensive list of gyms that provide showers? Take a look at our guide: 18 Best Gyms With Showers (Cleanliness & What's Included).
Does Planet Fitness Offer Basketball or Racquetball?
Planet Fitness has neither basketball courts nor racquetball courts.
Looking for a gym that has a basketball court? Our guide will show you the best gym options: Best Gyms With Basketball Courts.
Does Planet Fitness Offer Childcare?
Planet Fitness does not provide childcare.
Want to know which gyms have a pool and childcare? Check out our guide: 12 Best Gyms With Childcare (What To Expect, Rules, Cost)
Does Planet Fitness Offer Tanning Services?
At Planet Fitness, Black Card members can use tanning beds without cost. The availability of these varies by location, and you may find stand-up booths or tanning beds or both.
Although there are some Planet Fitness locations with tanning booths, they can only be used within designated timeframes throughout the day.
Looking for a gym that offers tanning? Read our guide: Best Gyms With Tanning (What to Expect, Costs and How To Use)
Is there a Yoga Studio Available at Planet Fitness?
Some Planet Fitness locations have separate rooms to stretch and warm up, but they don't have traditional yoga studios.
Is there a smoothie bar at Planet Fitness?
Planet Fitness's smoothie bar offers protein shakes, juices, water bottles, and snacks. If you're a Black Card member, you get 50% off the drinks.
Does Planet Fitness offer massage chairs?
At Planet Fitness, there are massage chairs and also HydroMassage beds. The latter use water pressure to knead the body's muscles and soft tissues.
Is there a separate women's area at Planet Fitness?
Planet Fitness does not offer a separate area for women.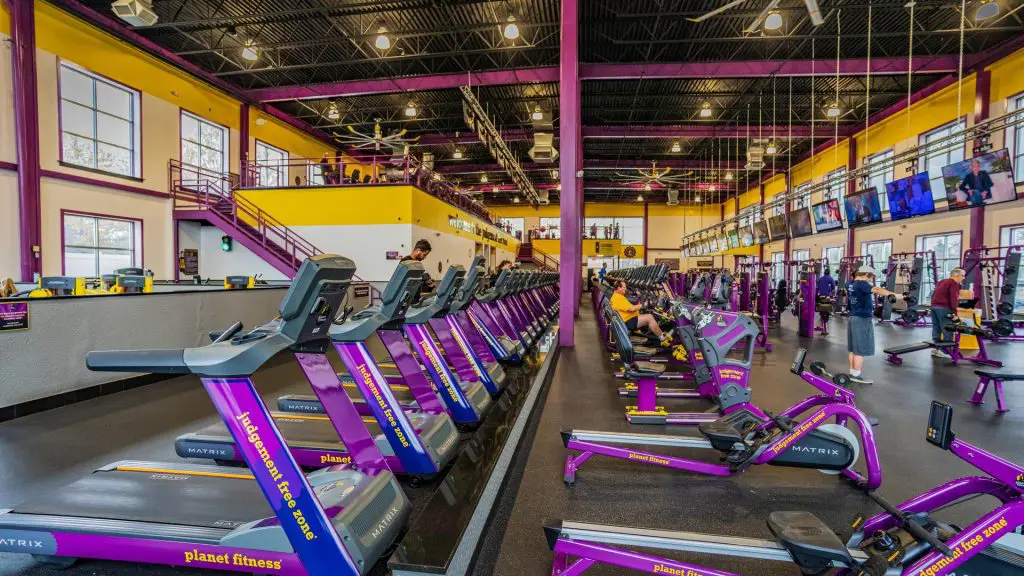 Does Planet Fitness Offer Group Exercise Classes?
Instead of having group classes like Zumba, Les Mills, and Pilates, Planet Fitness offers PE@PF which are small group sessions to help people feel comfortable in the gym.
Using PE@PF, first-timers can take an orientation course and those short on time can try the 30-minute express circuit class for a full-body workout. You also have classes that focus on specific muscles like chest and biceps or legs and shoulders.
Is there a Cardio Cinema Room at Planet Fitness?
Planet Fitness has TVs throughout the gym, but they don't have a separate cardio theater room.
Does Planet Fitness Have 24/7 Hours of Operation?
While many Planet Fitness locations are open 24 hours a day, some have limited opening times on weekdays and even more restricted schedules on weekends.
Does Planet Fitness offer Red Light Therapy?
Planet Fitness provides Red Light Therapy (called Total Body Enhancement or Beauty Angel Machine) to its Black Card members.
The Total Body Enhancement booth features non-harmful and non-UV red light therapy bulbs. When the skin absorbs these rays, it stimulates collagen production to minimize wrinkles and ease skin issues like acne and psoriasis.
What Kind of People Does Planet Fitness Usually Attract?
Planet Fitness is perfect for beginners or anyone looking to stay healthy without any special objectives.
Powerlifters and CrossFitters may be displeased by Planet Fitness' lack of barbells, squat racks, and bumper plates. Some branches even prohibit standard strength training movements like overhead presses.
Serious strength athletes may view Planet Fitness's ban on dropping weights and using chalk as a disadvantage.
I wouldn't recommend it as a destination for bodybuilders either, particularly those who use free weights in their routine. With the lack of strength equipment available, progress may be difficult to achieve.
Planet Fitness might work if you just want to look good, but it's probably not the best choice for professional bodybuilders. That being said, I'd be wary that some customers might complain about feeling intimidated working out around a very fit person despite Planet Fitness insisting on its judgment-free atmosphere.
To conclude, Planet Fitness is a decent gym for rookies. Most people will become comfortable with it quickly but may outgrow it within some months. Nevertheless, it is a nice place to familiarize oneself with the various resistance machines.
Looking for gyms that allow children and teenagers? Read our guide: Kids & Teens Allowed in Gyms – What You Need to Know (Policies & Prices Explained)
Even if your goal is to lose weight, it may still be worth considering since there are cardio machines and free weights. However, I think nicer gyms have better equipment and can make it easier for you to hit your goals.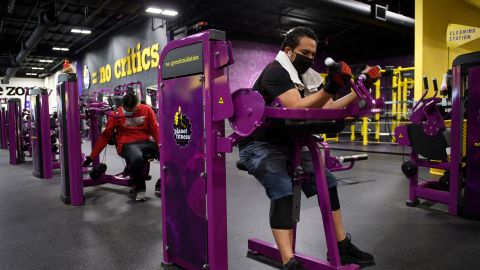 FREQUENTLY ASKED QUESTIONS
What are the cons of Planet Fitness?
Like any decision, there are pros and cons to joining Planet Fitness. For potential members, it is important to weigh their options and decide if Planet Fitness is truly worth the cost.
One of the downsides of Planet Fitness is the limited number of locations. Members may be restricted to accessing one or two gyms near them and may have difficulty finding a convenient gym that is close by.
Another concern for members is the equipment available, as some locations may not offer all types of fitness machines or might be limited in terms of free weights and other functional fitness equipment.
Furthermore, due to its popularity, planets at times can become quite crowded during peak times like early morning and nights after work which can make working out difficult in a busy atmosphere.
Finally, the expenses don't necessarily end after sign up fees, as members must factor in additional costs for locker rentals, extra services such as creating custom workout plans, or special classes that are not included in membership rates.
Overall, while being an affordable option with many benefits offered such as great amenities and friendly staff that create a welcoming atmosphere, people should do their research so they know what they're getting into before signing off on any membership deal at Planet Fitness.
Is Planet Fitness hard to cancel?
If you're considering joining Planet Fitness, it's important to understand their cancellation policy. While the gym strives to provide convenient memberships that are easy to cancel, some members have experienced difficulty cancelling.
One of the main complaints about cancelling a Planet Fitness membership is that customer service staff is often not very helpful in assisting them with the process. Without proper guidance and support, members may feel as though they have no choice but to continue paying their monthly fees until they decide to quit.
In addition, some people have also reported encountering issues while attempting to cancel online or over the phone. This can be quite frustrating when trying to do something that should be fairly straightforward.
Fortunately, there are other options available for people who want to cancel their Planet Fitness membership quickly and painlessly. Many gyms now provide a chatbot tool which allows you to chat directly with customer service professionals who can help you with your cancellation needs. If all else fails, contacting the gym in person may be necessary in order to ensure your cancellation goes smoothly and without issue.
Can I get a good workout at Planet Fitness?
The answer to the question of whether Planet Fitness is worth it or not depends on what type of workout you are looking for. If you are looking for a light cardio workout that won't too intense, then Planet Fitness is definitely an option worth considering.
However if you are looking to strength train or build muscle mass then Planet Fitness may not be the best choice because their main focus is on providing a low-cost and low-intensity workout experience.
Planet Fitness does have some strength training options such as free weights and circuit machines but they aren't as extensive as other gyms. The gym also offers classes such as yoga, Pilates and Zumba but these don't offer the same intensity that more dedicated fitness centres do.
So overall if your goal is to just maintain health and do some light exercise then Planet Fitness could be a good option for you, but if you're looking for an intense workout experience, then it might be better to look elsewhere.
Is Planet Fitness good for beginners?
For those looking to get into shape and wondering if Planet Fitness is worth it, the answer is yes! Planet Fitness is an excellent choice for beginners because of its wide variety of gym equipment and affordable monthly membership.
Planet Fitness has a reputation as one of the more "beginner friendly" gyms. It has plenty of machines and amenities that make it easy for new gym-goers to hop in, not feel overwhelmed, and get started on their journey to physical fitness.
What sets Planet Fitness apart from other gyms is its commitment to comfortability by providing a non-intimidating environment with no judgement whatsoever. It also offers classes that cater specifically to newcomers who may need extra guidance learning how to use the machines or familiarize themselves with proper form for certain exercises.
Overall, Planet Fitness is a great option for newbies as it provides everything they need under one roof at an unbeatable price!
How do I get the most out of Planet Fitness?
Planet Fitness is a great gym that offers lots of benefits to its members. However, if you want to get the most out of your Planet fitness experience, it is important to maximize your use of the gym.
The first step for getting the most out of Planet Fitness is to make sure you understand all the amenities available at each location. Check the website for details on what's included in each membership tier, and then decide which membership level fits your needs best. Additionally, look into special offers that might be only available at certain times or for a limited period. This can help you save money and get more value for your money.
Next, take full advantage of everything offered by Planet Fitness such as free fitness classes or access to virtual fitness trainers. Many gyms offer this type of helpful services and it can make going to the gym much more enjoyable than simply lifting weights alone. Other perks like discounts at partner businesses or even free drinks are also worth taking advantage of while they're around!
How long should you workout at Planet Fitness?
When it comes to determining if Planet Fitness is worth it, one of the main questions people ask is how long should they workout at Planet Fitness. While there is no set time limit for a workout, the more time you spend working out, the more benefit you'll see from your gym membership.
For most people, about two hours per session will give them ample opportunity to burn calories and gain strength. This amount of time also gives them enough opportunity to stretch their muscles and improve their overall fitness level.
If you are looking for more intensive workouts, shooting for three or four hours can be beneficial. During this extended period of exercise, you can focus on strength training exercises as well as aerobic activities like running and swimming.
Remember that whatever length of time you choose to work out at Planet Fitness, it's important to always stay hydrated by drinking plenty of water while exercising! Taking frequent breaks and listening to your body will help ensure that every visit to the gym is safe and beneficial towards reaching your personal health goals.
Is Planet Fitness a good gym for beginners?
Planet Fitness is a popular gym franchise and is worth joining, particularly for fitness beginners. Planet Fitness offers a wide range of equipment, classes, and amenities that make the gym an ideal choice for those who are new to exercising or have some medical issues like obesity.
Planet Fitness is known for offering low-cost memberships that include access to a variety of weight machines and cardio equipment. They also offer group exercise classes taught by certified instructors. Plus they have amenities such as hydro-massage beds, saunas, tanning beds, and personal TVs with cable access on every piece of cardio equipment.
The features of Planet Fitness make it a great choice for beginners because they don't have to worry about spending too much money on equipment or dealing with intimidating bodybuilders in the gyms. The staff is friendly and accommodating, so it can actually be a fun experience too! Plus, the low cost makes it accessible to many who would otherwise not be able to afford a gym membership.
What should I expect at my first time at Planet Fitness?
The first thing to remember if you're visiting Planet Fitness for the first time is that the atmosphere is friendly and laid back – no matter how intimidating it looks at first. This beginner-friendly environment is why so many people love Planet Fitness.
When you first walk into a Planet Fitness center, you can expect to be welcomed by friendly staff who will give you an orientation tour of the facility and explain how everything works. They'll likely point out all of the activities offered, show you where to sign up, and introduce you to any classes or personal trainers that are available.
The next step after orientation is usually a brief introduction to using the equipment safely and effectively. Most locations offer complimentary guides on all of their machines, but they may also provide hands-on assistance if requested. Finally, some gyms have helpful videos that detail each exercise in depth.
Planet Fitness also offers different monthly membership packages so make sure you inquire about these when signing up!
Are planet fitness machines good?
When it comes to deciding whether Planet Fitness is worth it, the quality of their machines is a key factor to consider. Generally speaking, the fitness machines at Planet Fitness are well-maintained and in good condition.
The majority of their equipment is modern and specialized for strength training, cardio workouts, and circuit training. That way, you're able to get an efficient workout using just one machine.
Planet Fitness offers a wide variety of machines ranging from treadmills and ellipticals to chest presses, back extensions, and tricep dips. Plus, there are weight stacks up to 250 pounds which allows people with any level of physical conditioning can easily use them without worrying about injuring themselves.
Furthermore, each machine has a built-in digital display that shows users reps left or calorie count depending on the type of machine chosen. This feature makes it easy for users to customize their workouts depending on what they're trying to accomplish with their program that day.
Can My Child Workout At Planet Fitness?
For parents with children who are interested in working out, the question of whether Planet Fitness is worth it comes up. The short answer is yes, children over the age of 13 are allowed to join Planet Fitness and can utilize its many benefits.
Kids aged 13-18 must be accompanied by an adult or guardian aged 18 or older when they work out at a Planet Fitness location. At somegym locations, teens younger than 18 can use the gym without their parent present if they have their School Age Minor Waiver signed and on file at the gym.
Parents should note that any child under 18 is not permitted to use the cardiovascular machines such as treadmills or ellipticals unless they have a special permission form completed by their physician stating that they are physically capable of using these machines.
At Planet Fitness, memberships for kids aged 13-18 cost $20 per month plus tax if enrolled in auto-draft billing payments. For non-auto draft payment plans, the cost is $22 per month plus tax. This membership allows teens to access all the amenities of Planet Fitness available to adults such as group fitness classes, sauna and hydro massage beds.
Does A Planet Fitness Membership Work Anywhere?
When it comes to gym memberships, one of the questions people have about Planet Fitness is whether their membership works anywhere. To answer this question, it's important to understand the different types of memberships available.
Planet Fitness offers three different kinds of memberships: The Classic Membership, which allows access to all locations in the US, Puerto Rico and Canada; the PF Black Card®, which can be used at any location worldwide; and the PF White Card®, which is only valid at select locations.
The Classic Membership is probably best for people who don't plan on traveling much and just want access to a local facility. The Black Card gives members access to more than 1,700 clubs across the world and comes with perks like special discounts on drinks and food. Finally, the White Card is a good option for travelers who need access to certain clubs but don't want all of the extra features of a Black Card.
No matter what type of membership you choose, keep in mind that it's always worth doing your research before investing in any kind of gym membership – especially if you're planning on visiting different locations.