Insanity alone will get you in massive shape some of these workouts you will literally burn through 1,000 calories! This is a great number but how does it compare to other activities like jogging and running?
Below we will breakdown each of these and how they benefit yourself. We have also gone out and got opinions of people that are asking the same question as this. We also have a little surprise at the end.
You can also find the best running gear shipped to your door in as little as 2 days by CLICKING HERE!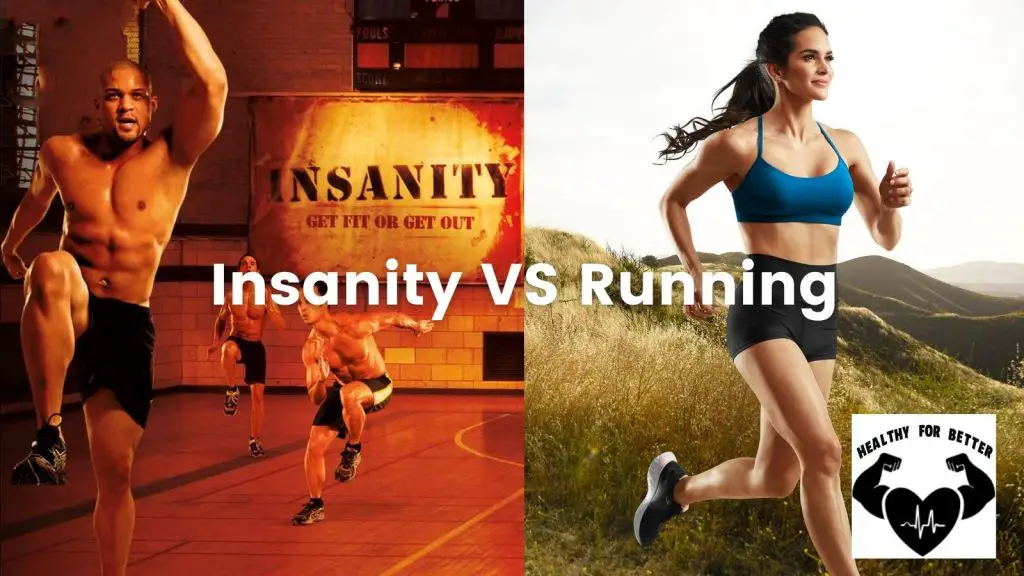 Is Insanity Better Than Running?
Insanity is better than running in many different ways mainly because it is a total body workout where running mostly works your lower body. Insanity can also make you run quicker and faster this is where they can complement one another. Insanity is better than most any kind of running where running alone can only take you so far.
Does Insanity Help With Running?
Insanity can improve your running in many ways due to the fact that it strengthens your entire body that includes your lower body, core and upper body. These muscles are used when running a mile or even a marathon.
The impact a marathon can have on the body is brutal and Insanity or another Beachbody program like Insanity Max:30 if short on time can help you train for your marathon as well.
If you are training for a 5k well Inanity will definitely help you get there. Beachbody also has a program called 30 Day Breakaway that trains you to run an actual 5k in 30 days.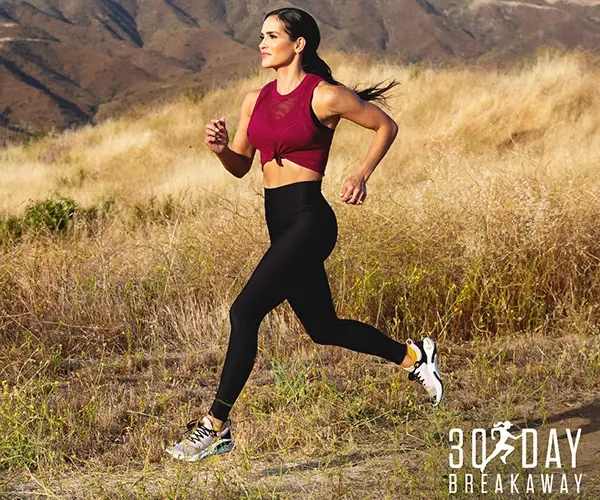 Insanity VS Running (Actual User Feedback)
Well we didn't want you to only take our word for it so we scoured the internet for others that may be in your same position asking the same question. We curated this information so nothing has been changed except spelling or grammar where needed.
Real People Opinions
1. PleasanceLiddle "Insanity will get you ready" – It's absolutely a cardio enhancer! It'll improve your run times because it'll improve your cardiovascular health and the muscles in your legs.
I'm assuming you're military? Those run times are super generous, you're going to be fine.
I'm running a 5k tomorrow. I've finished 3 weeks of insanity, but I stopped my running routine about a year ago. So I'll be a guinea pig for you. Will report with results!
Edit Results: Did about a 30-35 minute 5K today. We weren't officially timed so I just looked at my watch around the start and toward the end. Walked and had some water halfway through. Remember I haven't done any running at all in ages, so I'm was pretty surprised at how not tired I was.
2. Runner1288 "Insanity great" – It will definitely help with cardio and strengthening leg muscles. The only thing I wouldn't recommend would be doing Insanity while also increasing mileage for distance running ie half marathon, marathon because the side to side movements and everything pose a lot of risk of getting hurt somehow
3. TheHandsomeLyraven "Circuit training like Insanity great" – I'm an avid marathon runner, and I ALWAYS recommend a supplementary circuit training program to anyone who's looking to build endurance
4. SeldomScene "Nothing replaces running" – After I finished two rounds of insanity I tried running. I ran 2 miles in 19 minutes, which is pretty bad. After a month of training I run 5 miles 3 times a week now in 45-6 minutes. Im happy with that. Also, the other day I ran 2 miles just to see my improvement and I got 14.13? 2 mile.
I think that huge improvement was due that the fact that insanity doesn't do exactly the same thing as running, but it is similar. It's not going to take nearly as much training to be a decent runner after doing insanity, but don't expect to crush it your first time on the track.
5. Rasfo "Insanity helped my running" – I started with fitness last year and I was not able run more than 1 km in one go (male 177cm/80kg) After insanity I was able to run 5k in 30 minutes so was great improvement for me…… I was doing body beast/p90x/ combined with regular running last six months and I got mine 5k time down to 21 minutes and got injured in hip so I had to stop running. Instead I just started with Insanity Asylum vol 1. When I tested mine 5k time after Asylum it dropped to 23 minutes.
So long story short, if you are not used to running yes insanity help you up to some level. Once u break some time mark like (25 min/5k) you are better focus on running as it will not help you increase your pace….
6. Wallpaper_01 "After Insanity improved a lot" – When I first started month 1 I could barely run 2 miles. Just finished month 1 and just ran 10 miles doing 8min/mile. 80 minutes total it took me.
My fitness improved tons, helped me a lot. Im not going to do long running any more because it hurts my knees doing 10 mile but maybe do 4 mile.
7. RomeroGoon "Insanity will increase lung function" – I do short to medium distances (5ks, 10ks, 10mile tops) – I tend to plod along at a 10min/mile pace. Insanity didn't really help me as such.
However, when it comes to faster pace runs (in my case, the UK Military style 1.5mile run), I noticed it was a lot easier. The high-intensity interval training really increases your CV output – the biggest leap for me was doing the 15m MultiStage Fitness Test (or bleep test) – my scores rocketed after Insanity.
In short – for exercise requiring lung function and speed, Insanity is brilliant!
Results
78% of the total 165 responses said they would recommend Insanity or some other circuit training aspect to their running routine.
52% stated that running before insanity versus running afterward they made vast improvements both with the feeling after running (less pain) and they were able to shave time off. This is without training through insanity.
27% did state that they would not run long distances while going through the Insanity Program which makes complete sense and we would recommend this as well.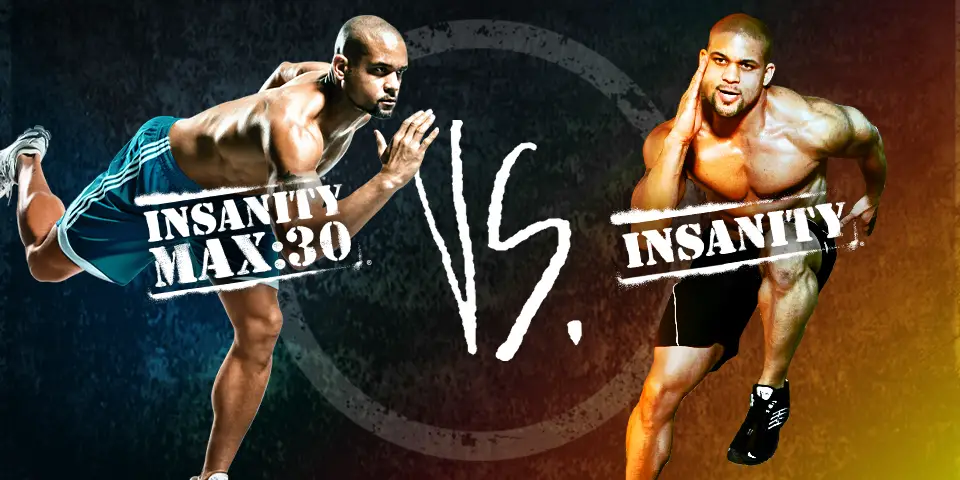 Running VS Insanity Max 30
If you have to pick one thing to get in the best shape of your life and it comes down to Running or Insanity Max 30. You should definitely choose Insanity Max 30 as it is a total body workout that will take you to your goals.
Running alone will only take you so far because it isn't a total body workout and your body will plateau at some point if that is all you are doing is running.
Maybe you are used to running a 5k for a total of a 30 minute workout and that is actually pretty good. In 30 minutes you will be pushed to your max with Insanity Max 30. The main goal of the program is to basically fail and pick yourself backup again to push further. You will really know what you are made up and push through the limits you thought you had.
What's Better Insanity Or Running?
There is no one thing that is really better it will come down to your goals. Insanity's main goal is to kick your butt and get your entire body into great shape while burning massive calories.
Running can have different goals so you need to decide what distance you are looking to go for you know 1 mile, 5k or maybe a 25 miler. Using only running to train for a marathon is probably not in your best interest.
If you look at somebody like Michael Phelps who is one of the most decorated Olympians and Swimmers of all time. He spent a lot of time outside the pool cross training to make the muscled he needed inside the pool stronger and faster.
That is why we like Beachbody's new program 30 Day Breakaway that trains you to be able to run a 5k in as little as one month. Insanity and Insanity Max 30 can also help with that cross training.
You can get all 3 of these programs along with many more for a small price along with a 14 day FREE trial just by CLICKING HERE!