Do you have a teen that is hard to buy for? Not sure what kind of party to throw for them? Check out this list of teen birthday party themes. We have something for every teenager, no matter their interests. From video games and movies, to pool parties and pajama parties, we have you covered! So grab a few ideas and get your party planning started today!
Planning a teenage birthday party is no easy task especially just coming up with an idea. First you need to decide whether to have them involved or do a surprise party. We highly suggest you have them involved as much as possible then you know they will enjoy it along with their friends. If you do decided to do a surprise party, be sure not to make it too over the top or they may get suspicious.
Now that you have decided whether it will be a surprise or not, its time to start planning the actual event. If you are on a budget, don't worry! We have plenty of ideas that won't break the bank. And if you are looking for something a little more unique, we have those ideas too!
One of the most important things to consider when planning any party is the guest list. This is especially true for teenage parties as you want to be sure to invite all their friends, but not too many that it gets out of hand. A good rule of thumb is to invite one friend for every year they are turning. So if they are turning 16, invite 16 friends.
Another important thing to consider is the location. This will depend on a few things such as the number of guests, the weather, and what kind of party you are throwing. If you are having a smaller party, you may be able to have it at your house. But if you are inviting a lot of people or having an outdoor party, you will need to rent a space.
Now that you have the guest list and location sorted out, it's time to start thinking about activities. This is where things can get really fun!
Theme Selection
When it comes to finding the perfect birthday theme for your teenager, it's always a good idea to talk to them first. This way, you can get an idea of what they are interested in and what kind of party they would like.
If your teenager is into video games, why not have a video game party? You can set up a gaming system in one room and have all the games your teen loves to play. Or, if your teen prefers movies, have a movie party! Rent out a theatre or set up a home cinema and have popcorn and snacks ready to go.
If your teenager is more active, why not throw them a pool party or a sports party? Both of these activities are sure to get everyone moving and having fun. And if the weather isn't suitable for an outdoor party, consider having a pajama party instead. This is always a hit with teens and they can wear whatever PJs they want!
No matter what theme you choose, be sure to involve your teenager as much as possible. This will make them feel special and excited about their upcoming birthday.
If you're looking to plan a surprise party that will go smoothly, ask your teen's friends for help. You might be surprised at how good teenagers are with coming up with creative ideas! Not only will you get some great tips, but your child's friend will also think of you as the cool parent.
What you will absolutely need
As your teen gets older every year obviously the party styles are going to be different. A 13 year olds to a 16 year olds party even going to be very different.
Food – teens love their food and most like to eat fast. So need to find a quick, easy and simple food to hammer down. This can be something like pizza, burgers, hot dogs or even something as simple as chips and dip.Drinks – most likely your going to want some type of alcohol for the parents that are attending as well. But also have some non-alcoholic beverages like soda, water and juices.
Entertainment – you need to have some form on entertainment at the
party. This can either be games, music or even a movie playing in the background. There are other things that you might need as well depending on the location of the party and how many people will be attending. But these are just a few essential items that you will need for sure. Now that you know all this basic information, you are ready to start planning the best party for your teenager.
Decor – this is going to be important depending on the theme of the party. If you are having a pool party, then you will want to have some pool floaties and beach balls lying around. If it is a sports party, then you might want to decorate with team pennants and banners.
Music – you will want to have some upbeat music playing in the background. This can be a mix of the latest pop songs as well as some classic party hits.
Lighting – depending on the time of day, you might need to provide some additional lighting. If the party is at night, then string lights or lanterns can create a festive atmosphere.
Guest List – you will need to decide how many people to invite and who to invite. This will depend on the size of your home as well as the budget that you have for the party.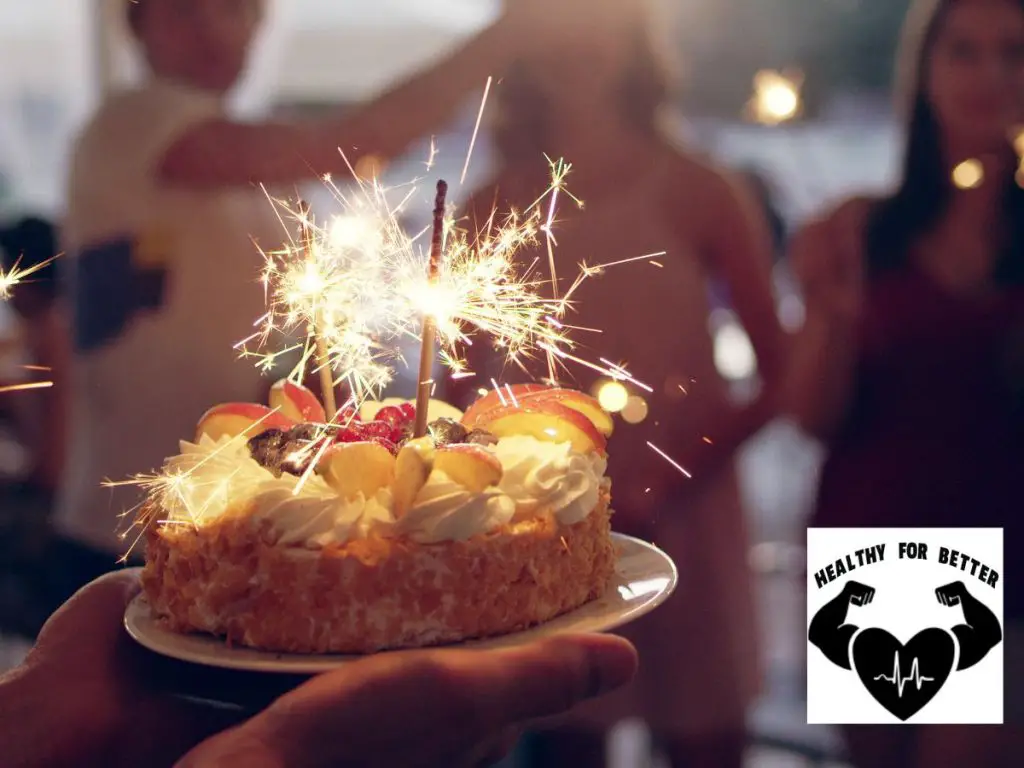 LOCATION
You basically have two options have it somewhere else where the location can take of the bulk of the load. Or have it at home where it will probably be cheaper overall (maybe), but you will have to handle everything.
Having It At Home
Here is a list of pros of having your teenagers party at home:
Cheap – it will more then likely be cheaper having the party at home and probably closer for most people.
Driving – you don't have to go anywhere. Of course this is after you have man a ton of trips getting everything ready. Can have people stay over or shuttle option if there is going to be drinking for the adults. We have been to party with a big shuttle bus was pretty cool.
Damage – you won't have to worry about damage being done to someone elses property.
Parental Control – this is a big one, especially if it's a sleepover party. You can be sure that your teenager is safe at home and not getting into any trouble.
Now for the cons:
Cleaning – you will have to spend a lot of time cleaning before and after the party. If your home is small, then it might feel cramped with a lot of people.
Damage – even though you won't have to worry about damage being done to someone else's property, you will
Crowded – your home might feel a bit more crowded then usual.
Mess – there is going to be a bigger mess at home then if it was held somewhere else.
Later Night – people are probably wanting to go around later so try to set the time earlier than normal so if people hang out later it won't be too late.
Parking – parking could be an issue depending on where you live. We managed to move some things around where we live for our bigger parties also road may be an option.
Somewhere Else Examples:
There are many different places that you can have a party for your teenager. Here are a few popular options:
The Beach – this is a great option if it's during the summertime. You can have a bonfire, go swimming and play beach games.
The Park – this is a great option if you want to have an outdoor party. You can have a picnic, play games and even set up a slip and slide.
A Sports Complex – this is a great option for any sporty teenagers. You can rent out a field or court and invite all their friends to come play.
Now that you have seen some examples, you can decide what is best for your teenager and their party. There are many different options to choose from depending on what your teenager is interested in. With a little planning, you can throw the perfect party for your teenager and their friends. So let's get down to the actual themes which is the fun part.
Picking a theme is one of the first decisions you will make when it comes to planning a party. The theme will help to set the tone for the entire event. It can be something as simple as a pool party or something more elaborate like a masquerade ball. There are endless possibilities when it comes to choosing a theme. Here are just a few popular teenage birthday party themes:
Teen Girl Theme Party Ideas:
Scavenger Hunt – this is a great option if you want to have an active party. You can divide the guests into teams and send them off on a hunt around the city or town.
Murder Mystery – this is a great option for teens who love solving puzzles. You can give each guest a character sheet with their backstory and clues. They will have to solve the mystery by the end of the party.
Spa Day – this is a great option for girls who love to be pampered. You can set up spa stations around the house and have the guests rotate through them.
Outdoor Movie Night – this is a great option for a summer party. You can set up a projector and screen in the backyard and have the guests bring blankets and pillows to sit on.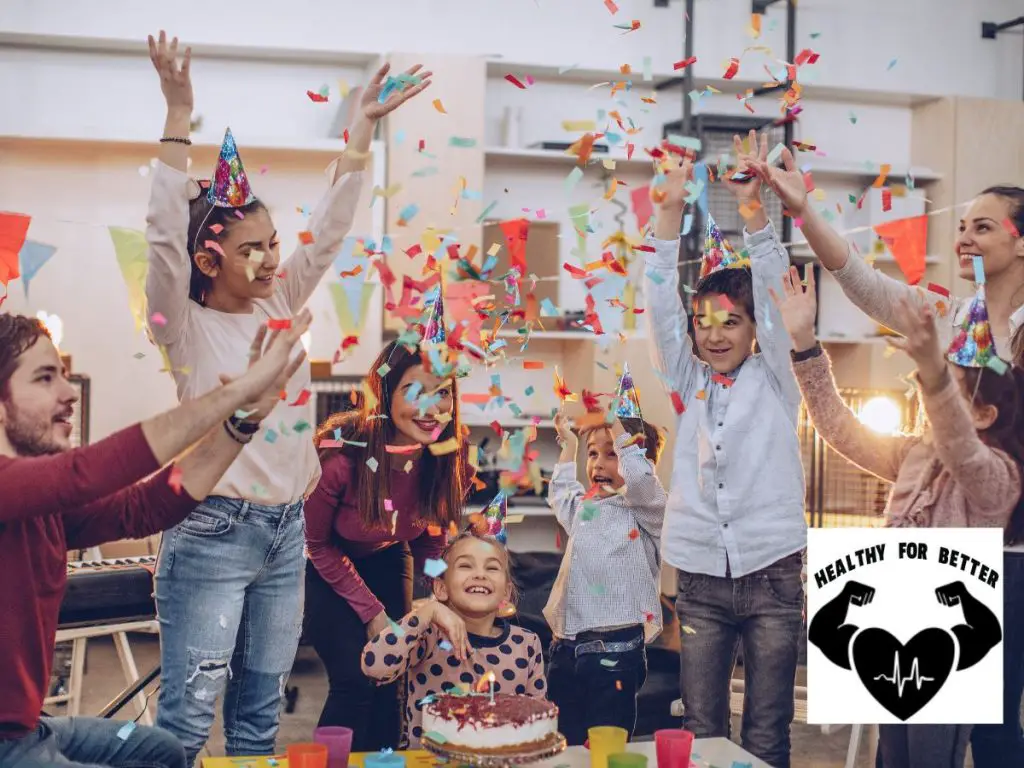 Teen Boy Theme Party Ideas:
Laser Tag – this is a great option for an active party. You can rent out a laser tag arena or set up a course in the backyard.
Paintball – this is another great option for an active party. You can rent out a field or set up a course in the backyard.
Video Game Tournament – this is a great option for boys who love to play video games. You can set up different consoles around the house and have the guests rotate through them.
Movie Marathon – this is a great option for boys who love to watch movies. You can set up a projector and screen in the living room and have the guests bring blankets and pillows to sit on.
Football Game or Other Sport Activity – if your kids are into playing sports why not have a day of it. Have a flag football game maybe kids against parents or just have the parents be the captains so no favorites. Play a little bit switch up the teams and play again. Even if it is 5 on 5 still be a lot of fun. Other sports like soccer, etc. be great too.
Outdoor Board or Other Games – games like cornhole have a big cornhole tournament with money, prizes, etc. There are a lot of outdoor games too like can jam, ladder, frisbee golf, etc.
Card Games – if your kid is into poker or some kind of game like that have a big tournament with prizes awarded to the top winners. This will keep the kids busy for hours, parents can be dealers.
Video game party – set up different gaming consoles and let guests take turns playing games. They also have the video game bus that will come to your house a lot of fun actually.
Pool Party – have a pool, add some floats and pool games and you're good to go! Get some music have a Hawaiian themed party. Even if you have a complex that offers a pool they will let you use it as well.
Sleepover Party – need I say more? Let your teen's friends come over for a night of fun! Just make sure you have enough food, drinks and sleeping arrangements. Could even do a campover with tents in the yard and an outdoor movie.
Karaoke Party – this is always a hit! You can either rent out a machine or use one that's available on your phone.
DIY Party – this is a great option for teens who are creative. You can have them make their own party favors, decorations, food, etc. Pallet projects are always fun just have to be careful with the power tools.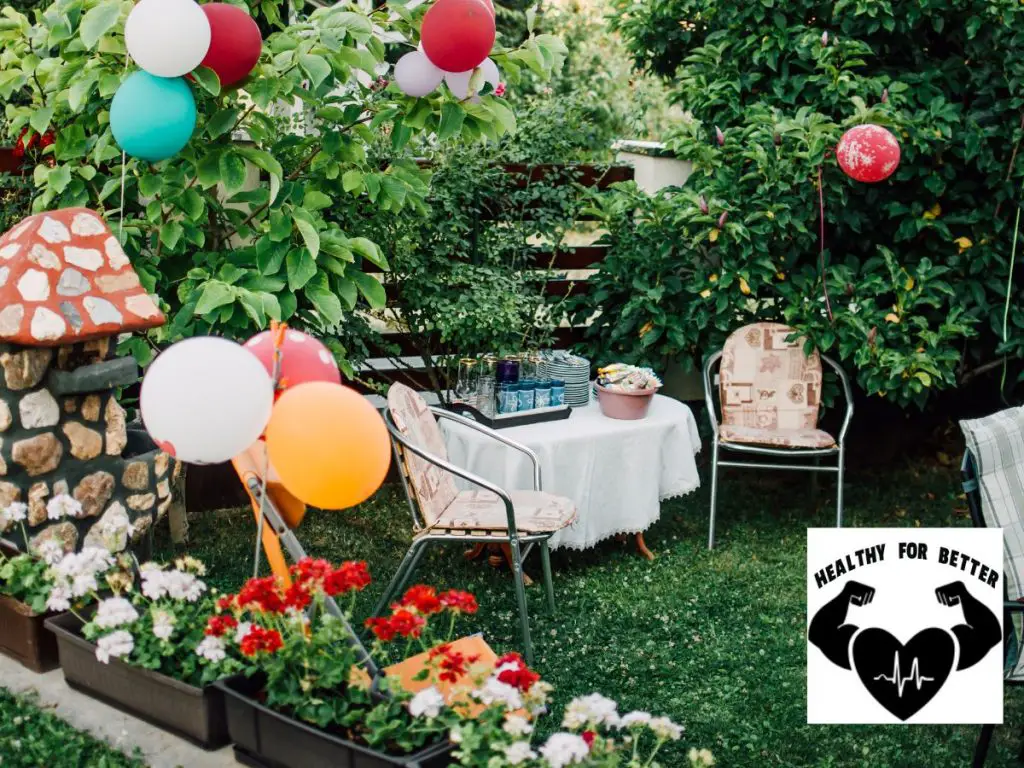 Unique Teen Party Theme Ideas
Outdoor NERF Battle– who doesn't love some NERF battles right? You can take this as far as you want with some nice setups either in the neighborhood or if you own some land even better. You can make forts with some free pallets and battle stations. This is a lot of fun and safer than paintball also cheaper since you don't need to get new ammo.
Magic Harry Potter Party Theme-who doesn't love you some Harry Potter? There are lots of things you can do for this. If you start planning the day after Halloween guess what? Costumes will be around 90% off the original price. If you live in the Orlando area get a group deal at Universal studios.
Neon Night Party Theme– I always loved the neon light style night clubs. Of course growing up my sister was into Raves and Techno music so I may be a little bias. But you don't have to make it a club theme think Avatar and the amazing neon lights. Ever been to Disney World Animal Kingdom at night with the Avatar world? Well you can get spray, gel, etc. to replicate that effect. Then of course get your neon bracelets, necklaces, etc. for the rest of the party. A black light will do amazing affects.
DIY Spa Party – Have a pool and hot tub? Make up your own spa even if you just have a pool at an apartment complex you are living at. You can do a lot with some foot baths etc. You can hire somebody to come in for the mani and pedi's, maybe even a massage person. Expensive? No get someone that is in school for it much cheaper and may just work on tips as well.
Star Wars Theme Party – Star Wars has always had a huge following over the years and gets stronger every year with Disney releasing new series and such. The same with the Harry Potter theme look for costumes the day after Halloween to get them for dirt cheap.
Hiking Themed Party – This can be a lot of fun depending on where you live the bigger the party the harder this may be. We have what is called the finger lake trails next to us with camping areas with lean-tos and fire pits all setup. So all you have to do is bring the food and fire start with you along with some tents.
Final Thoughts
There are so many different teen birthday party themes to choose from, that it can be hard to decide. But no matter what theme you choose, make sure it is something your teen will enjoy. And don't forget the most important part of the party – the food! Be sure to have plenty of snacks and drinks for everyone. Have a great time planning your teen's birthday party!
Frequently Askes Questions From Users
What is a good theme for a 13 year old birthday party?
Thirteen is a milestone birthday, so you'll want to throw a party that will be remembered for years to come. You could choose a Hollywood theme and have your guests come dressed as their favorite movie character. Or maybe a spa party would be more your style, complete with facials, hair and makeup tutorials, and gentle massages. No matter what theme you choose, make sure it's something your daughter can help plan and that will be fun for all of her friends.
What do 15 year olds do for their birthday?
There's no one-size-fits-all answer to this question, as the things that 15 year olds do for their birthday will vary depending on their interests and what's available in their community. However, some typical birthday activities for 15 year olds include going out to eat, going to a movie, going out for ice cream, or having a party with friends. Some teens may also choose to celebrate by doing something active like hiking or going bowling. Ultimately, it's up to the individual teen to decide what they want to do on their birthday!