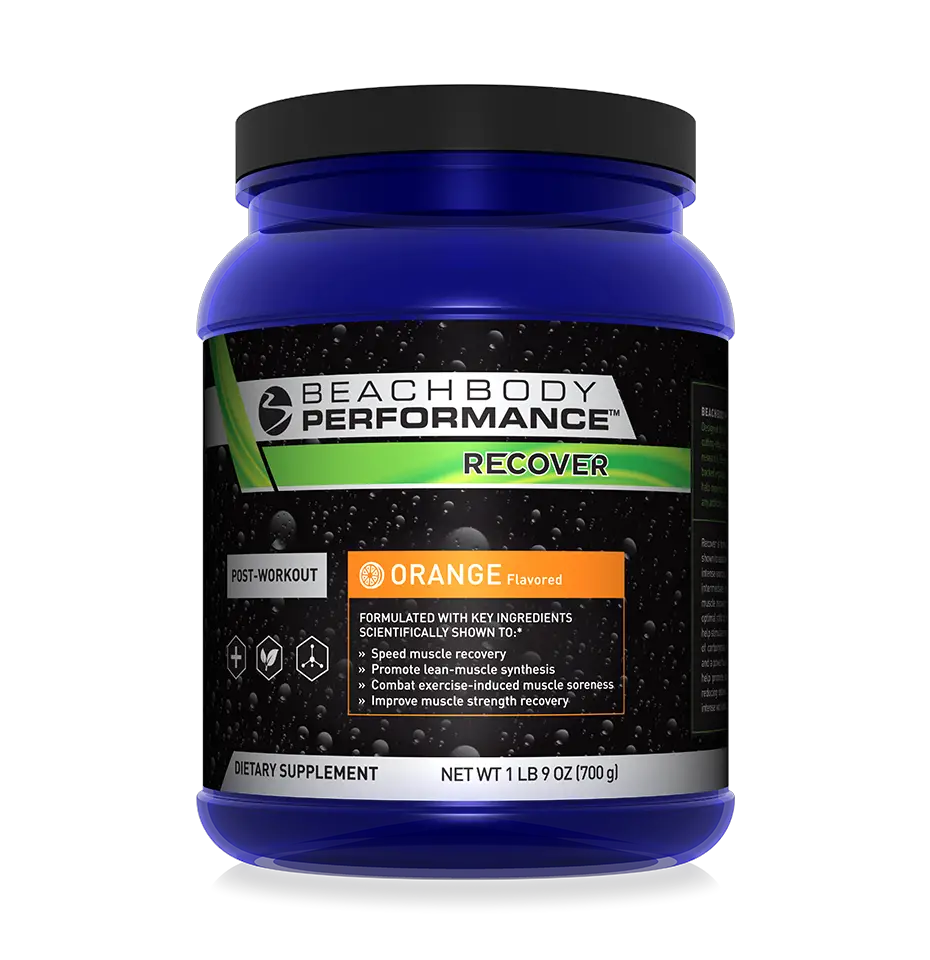 Maybe you are already doing Beachbody programs and thinking of doing keto or already doing keto and thinking about joining the Beachbody community either way we got you covered.
Beachbody Recover is a pretty good supplement to take especially if you get sore easily from working out or just starting out in your fitness journey.
So is Beachbody Recover keto friendly? 
Beachbody Recover can be keto friendly, but at 10 grams of carbs that could be a 1/3 of your carbs for the day. There is no fiber so that is net carbs as well I would explore other keto recovery supplement options like:
LYFE FUEL's Keto Recovery Shake 
Finaflex's Keto Hydrate
Keto K1000 Electrolyte Powder 
If you are just doing low carb it would be easier to use Recover, but personally I wouldn't waste 10 grams of carbs on a recovery drink unless maybe you are getting it for free or have the rest of a tub to use of it.
There are many other options and don't just listen to use we have listed some answers from the same question being asked in forums and answers from actual people that are on the keto diet.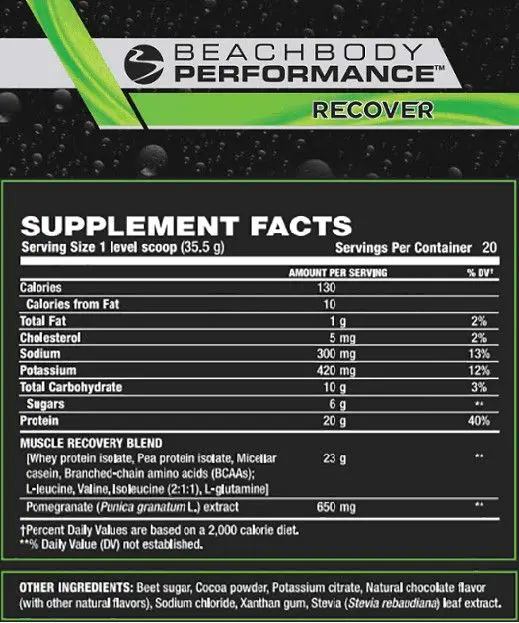 Keto Dieters Talking Beachbody Recover
Here the question was asked by a newbie to keto and the answers that came weren't surprising again at 10 grams of carbs you need to think about this long and hard. We gathers these mostly from Reddit since there isn't much info out there on Recover yet. We have added or changed grammar & spelling where needed to read through it.
ChrisBair – [Instead of recover] "Or you could use one of the shakes designed for the keto: keto chow, keto fuel, ketosoy or ketolent."
Forestman88 – "Count all protein, fat and carbs you eat. Calculate netcarbs by subtracting fiber carbs from total carbs. If you want to be below 20 g netcarbs, stay below 20 g netcarbs.Everything you put in your mouth and swallow counts"
Anbeav – "drink it if it fits your macros and if it has protein and calories, they count"
Keto Alternatives To Beachbody Recover
LYFE FUEL's Keto Recovery Shake – They claim this was created by and for elite athletes. It is easier to digest not a bad taste and best of all a money back guarantee. It is cheaper then beachbody products and only has 5 grams of carbs along with 25 grams of protein.
Finaflex's Keto Hydrate – this is a little different in that it is a sweet tea recovery hydration drink that is keto friendly. Only 1 gram of carb outside of that not muchin it except energy ingredients. So you can use before or after your workout to give you that jolt to continue on.
Keto K1000 Electrolyte Powder – this is another great tasting keto hydration drink. This as no calories whatsoever so you can take any time of day when you need replenish and get your energy going. All natural Gluten and GMO free.
Keto Chow – this is a meal replacement shake that is comparable to shakeology. The main difference is 1.8 net carbs and 27 grams of protein compared to only 17 in shakeology. It is actually right about the same price since you only get 21 serving with Chow and 30 with Shakeology.
Final Thoughts
Unless you have more incentive then paying for Beachbody Recover out of pocket it probable is not worth it to add into your keto diet. Shakeology however is not as bad at 9 grams of net carbs and is a meal replacement along with recovery shake. It has 4-6 grams of fiber as well so will help with your digestive system.
There are better products out there on the market that are not only better quality, but also better price. So do your research don't just take our word for it get out there and get going on it. Keto is a great diet, but it is strict so you need to adhere to that carb limit more then anything else.