Shakeology claims to be an all natural meal replacement shake full of nutrients to make you healthy. Sounds great on the surface and Beachbody has a lot of information on the process they have followed to make an amazing shake. We have put that to the test and followed along with many users to get their feedback below are some of the questions they asked and we have gone out and gathered the information for your viewing.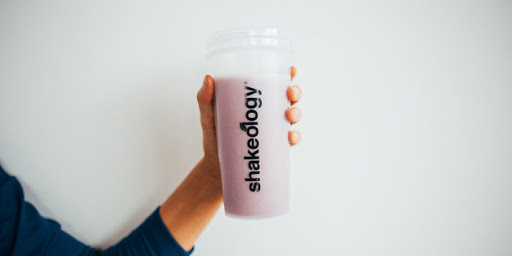 So Does Shakeology Contain Sugar?
Shakeology does contain 7 grams of sugar. So it is not sugar free at all and it shouldn't be since it claims to be all natural with servings of nutrients that include vegetables and fruit. Shakeology contains approximately 7-8 grams of sugar per each serving depending on what flavor you go with
Total carbohydrates equals 18-19 grams. This isn't terrible since any soda is going to have over double that and they don't claim to be low carb or sugar free. Below we will go through the actual net carbs of Shakeology as well.
How Much Sugar Does Shakeology Actually Have?
Shakeology Sugar Content
Sugar In Cafe Latte Shakeology
Cafe latte Shakeology has 7 grams of sugar that are from 3 main natural sources that include cane sugar, stevia and monkfruit.
Sugar In Chocoloate Shakeology
Chocolate Shakeology has 7 grams of sugar that are all natural and come from 3 main sources.
Sugar In Strawberry Shakeology
There are 7 grams of sugar in Strawberry Shakeology.
Sugar In Vegan Chocolate Shakeology
Vegan Chocolate Shakeology contains 6 grams of sugar which is one less then regular Shakeology.
Does Shakeology Have Artificial Sweeteners?
Shakeology does not have artificial sweeteners like aspartame. It does however use Stevia and Mokfruit which are considered to be all natural.
Is Shakeology Safe For Diabetics?
Shakeology is safe for Diabetics as it doesn't have a high amount of sugar at only 6-7 grams per serving. The overall carbohydrates are also very low at 16-17 grams of carbs per serving depending on which one you choose.
Does Shakeology Have Carbs?
Shakeology has 16-17 grams of carbs depending on what flavor you choose. Vegan will have one less gram of carbs then the regular Shakeology.
What Kind Of Sugar Is In Shakeology?
Shakeology contains only all natural cane sugar along with all natural sweeteners like stevia and monkfruit. These sweeteners are actually 100-300 times sweeter then cane sugar so there is only a small amount of them contained in Shakeology.
Summary
Cane sugar, refined sugar, sugar alcohol, added sugar, etc. that is in most processed products so what sugar is in Shakeology. Shakeology contains the most natural ingredients that you can find on this planet. They have done a lot of research and also trial and error to perfect the products they have brought to market. Shakeology is definitely a great high quality produce.
However there are other similar quality products out on the market with the same ingredients that are cheaper. You can find these online at places like Amazon.com and even Walmart.com. Click HERE for more info on that.