Have you ever thought of how much these Super Heroes can lift? Or if they actually do workouts well there are for sure some of them that have to workout. One of those super heroes is the batman as he is a regular man that has to push the limits so he has to stay in shape including lifting weights.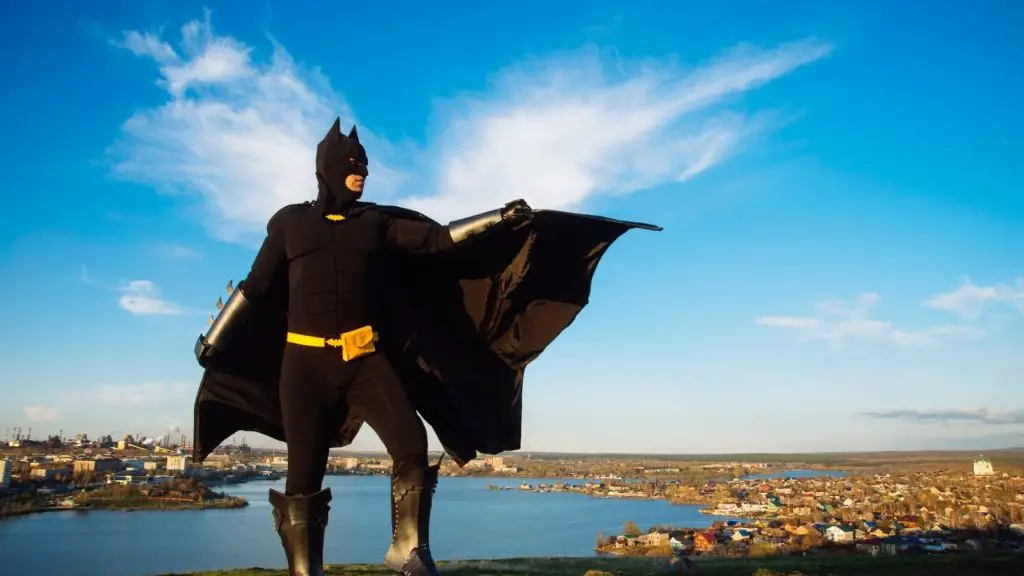 So what is Batman's Max Bench?
In the comics (Batman #655) Bruce Wayne is actually shown benching over 1000 lbs during his workout. In all the movies of course the actors that have played him throughout the years Michael Keaton, Val Kilmer, George Clooney, Christian Bale, Ben Affleck and now Robert Pattinson I am sure Christian Bale was the strongest of all of them. He is never portrayed as being able to bench this 1,000 lb capacity. 
Batman Strength Feats
Batman has completed many feats over the years that go beyond the limits of a human so here are some of them:
Bench – Bench pressing over 1,000 lbs
Shoulder Press – Holding up a ceiling that is over 1,000 lbs
Leg Press – While shoving a stuck railroad car he talks about being able to leg press 2,500 lbs
Clean & Jerk – lifts up and holds a large beam that weighs over 800-1ooo lbs
Batman's Strength Feats Accoring To Reddit
So we didn't want you to take our word for it on Batmans Strength feats so we went out and scoured the internet to find some actual hardcore evidence. We did that find as one Reddit user name Ame-No-Nobuko posted an incredible assortment of data going over strength of the Batman.
General
Upper Body
General
Lifting/Pushing/Pulling
Weight Lifting
Rubble
Scaling
Other
Lower Body
General
Whole Body
Lifting
Dragging/Pushing/Pulling
Digging
Grip
Striking (Non-Combat)
Concrete/Stone/Brick/Other
Punching
Kicking
Other
Metal
Shattering/Breaking
Robots/Machines
Chains/Handcuffs
Guns
Swords
Tearing/Ripping
Other
Bending/Deformation
Doors
Other
Miscellaneous
Combat
General
Distance
Grappling/Blocking
Block/Parry
Grappling
Other
Peak Humans
General Damage
KOing
Superhumans
General Damage
KOing
Other